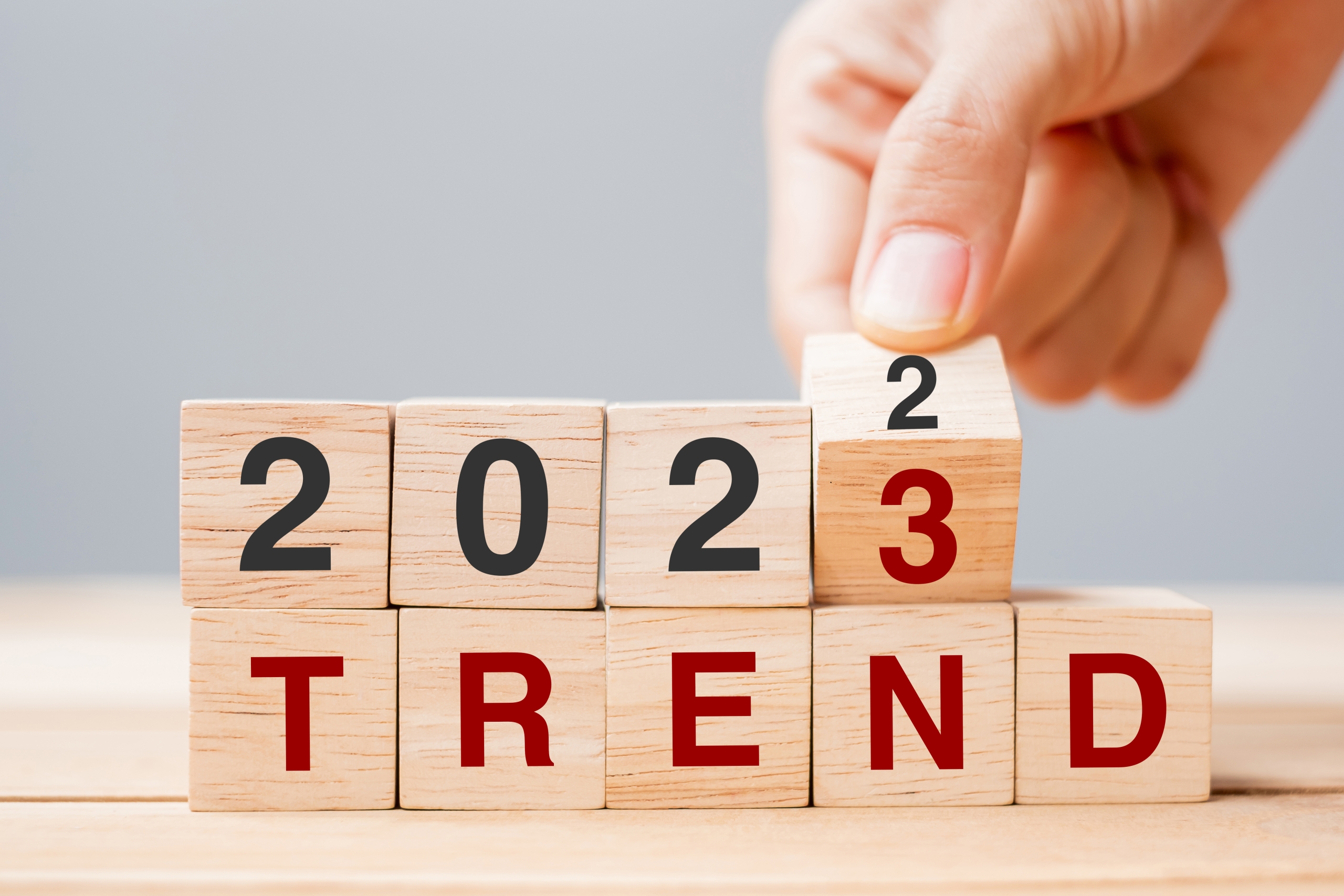 Let's face it, these past few years we've been craving stability, clarity, and, dare I say it … the new normal. As we count down to 2023, I hear less about hopes for this future state and more about acceptance, preparing ourselves to weather new storms, and building resiliency. The pandemic, geopolitical dynamics, wars, and talent struggles have taught us a lot, and we're bringing those learnings into the new year. With that in mind, here are the top tech trends and decisions that I believe companies will contend with within 2023.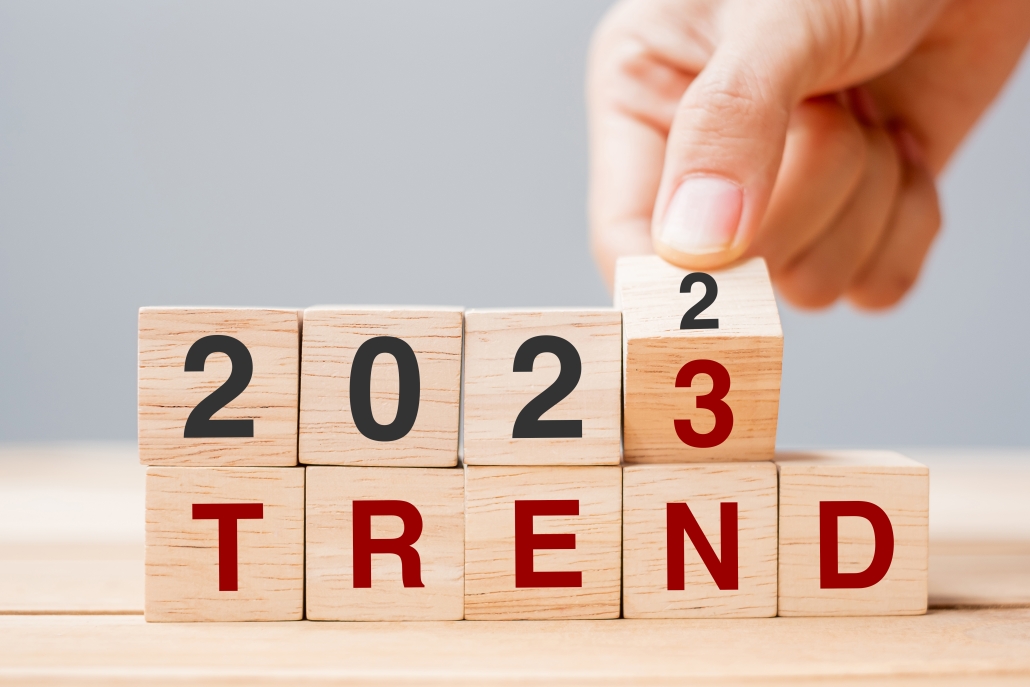 Supplementing talent
The job market and talent management have been top-of-mind this year, and this will not change in 2023. However, with ongoing economic uncertainty, teams will get creative with the talent pool they have and expand their typical practices by leaning on their partner ecosystems to supplement their talent strategy.
More businesses will be using managed service offerings to control selling, general, and administrative expenses (SG&A) and provide up or down-scaling flexibility, while simultaneously optimizing workplace productivity. For those skills and capabilities that companies elect to handle in-house, managers will lean more heavily on partners or vendors to train, upskill, and reskill workers to keep up with the pace of digitization.
In addition, companies will ramp up robotic process automation (RPA) deployments to augment workforce efficiency and align focus to more strategic initiatives. Some will do this proactively to gain a competitive edge. Most will do this to combat the pressures that built up in 2022, such as hiring difficulties and people cost management.
Infrastructure resiliency
Companies have now faced several black swan events over the past few years. Gone are the days when they could delay technology decisions until the storm blows over. In the coming year, the focus will be on investing in the resiliency of core infrastructure.
At the top of this strategy is data. No one disputes that data and, more importantly, the application of that data is king. Businesses will continue to lead with a digital-first strategy and move to integrated platforms, unifying their data to manage their full operations.
To support this, ERPs will continue to evolve into data-driven platforms that emphasize insights rather than just reporting. With the majority of the data that organizations need existing outside of their company, ERP vendors must assist companies in developing an actionable single source of truth. Complementing this, we will see continued migration to cloud-native architecture with microservices and APIs, due to scalability, security, and agility needs.
Those companies that make ERP shifts will look to vendors that are fluent in business outcomes and have strong data platforms with even stronger ecosystem partners.
Bridging technology
Even conservative companies should and will make changes. However, economic uncertainty will mean that companies will first try to work with the systems they have before doing a large new implementation. The intent will be to control costs and limit operational disruption.
In flourishing times, companies can stomach the initial inefficiencies that come with DIY bridging, but in 2023, there will be anticipated pressure on time-to-value. Thus, partnership approaches are likely to dominate. With this method, companies must keep an eye on their future roadmap, select vendors with a composability mindset, and ensure out-of-the-box working APIs.
While this appears to be the ultimate scenario, companies must think deeply about the risks, which include:
IT ownership and skill scarcity
Increased end-of-life costs
Mismatched workflows
Costs of additional technology to close gaps
Underachieving KPIs
Negative employee engagement
A recent survey by the Harvard Business Review showed that workers are currently using six to eight apps to perform a single task. The cognitive tax, frustration, and mismatched processes hamper employee retention and, in turn, customer satisfaction. Not to mention, bridging often means companies must work against their ideal state, which is to have a single platform that handles all workflows with little manual intervention.
If selecting this approach, heavy discipline and collaboration are required between IT, finance, operations, and even HR, to evaluate the performance vs cost risks.
Intelligent overlays
Despite the points above, organizations inherently want to modernize, and in the current and upcoming business climate, often need to do so. Strategic use of add-ons is an inexpensive way to achieve this. In particular, hyper-automation and artificial intelligence/machine learning (AI/ML) will continue to have strong adoption in 2023. These technologies tend to provide a tremendous impact at very little cost, and while limiting deployment disruption to an organization. However, due to the broad nature of what AI/ML and intelligent automation can solve, implementation will be limited to well-defined use cases with supporting ROI. Economic calculations should also account for the upside, allowing companies to operate at a contained SG&A while dramatically scaling in revenue.
Often integration of these overlays opens the door to other areas of improvement, like better OT/IT connectivity or migrating to a SaaS and cloud-enabled system. So, connecting use cases to critical areas of one's digitization journey can move companies in the right direction without spending a lot of money or effort.
Opportunistic game changers
While companies will continue to be cautious about spending (especially on big-ticket items), they will stay opportunistic and curious about evolving technologies. Critical bets, during times when others are tightening their belts, can give companies the opportunity to stand out against the competition. In good times, we can afford to get caught up in the hype. In 2023, adoption will be approached through the thick lenses of productivity, growth, profitability, and employee engagement.
With this in mind, expect to see an uptick in digital twins and process modeling. Companies can easily start with one model to prove the value of predictive capabilities, then expand into interconnected simulations to gain rich insights from complex relationships. And while many are still intimidated by the metaverse, connecting twins between warehouses, sites, and operational functions create a foundation to which extended reality (XR) technology can be applied and a powerful employee experience created.
As for Web3, most of us will still be watching how successful companies like Nike and Starbucks are when incorporating these aspects into their business models. Yet, it will remind us to future-proof our ERP platforms.
https://erpnews.com/v2/wp-content/uploads/2023/01/hand-flipping-block-2022-to-2023-trend-text-on-tab-2022-10-22-02-41-10-utc-2-scaled.jpg
1707
2560
Pinar
https://erpnews.com/v2/wp-content/uploads/2018/10/[email protected]
Pinar
2023-01-05 19:42:33
2023-01-05 19:42:34
What's next for the ERP industry? Top trends to look out for in 2023