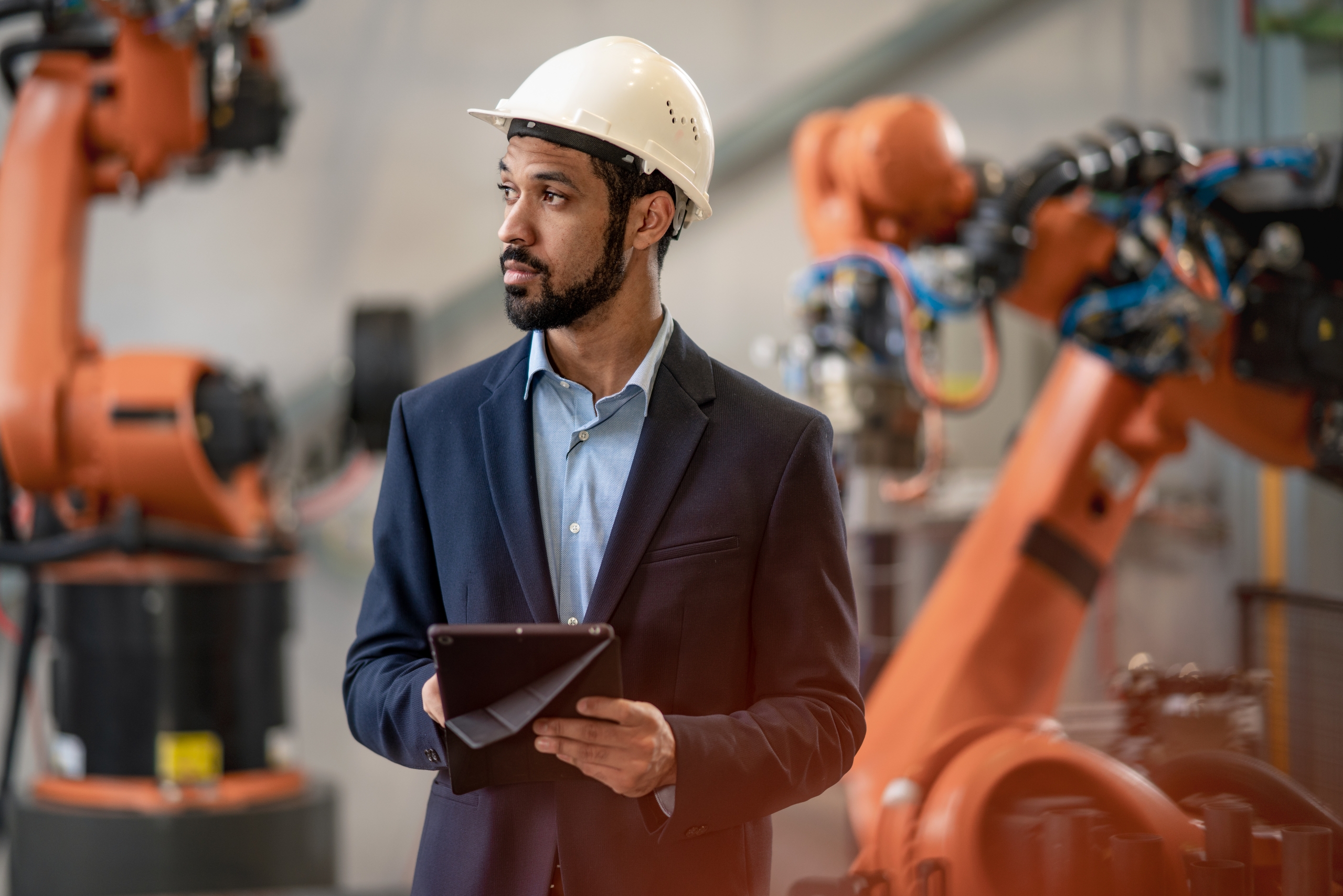 People often ask what add-ons, extensions, or integrations could improve their ERP system. I completely understand the question in a world where maybe 10 years ago you implemented a best-of-breed 'system of record' to provide your business with a 'single source of the truth' as a foundation for the business to run on. At the same time, that single source of the truth has found it hard to keep up with eCommerce, online marketplaces, social media promotions, next-day deliveries, and much more. And so the question becomes: how can I improve my ERP? But if we step back for a second and imagine we're a 20-year-old joining the workforce (that would be nice!), a GenZ – a digital native. Well, you might expect their first question to be: what's an ERP, and what's it do?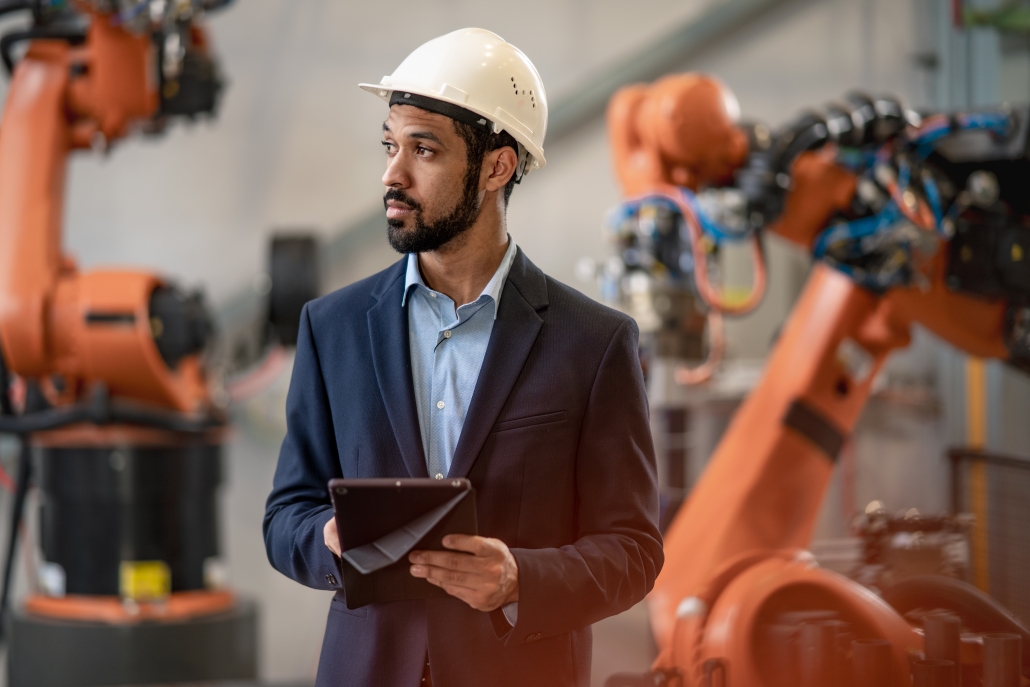 I'm obviously being provocative but perhaps we should think of the 5 benefits of Automation in a context where the benefits relate to absolute business outcomes, rather than a core system. I don't meet a single business owner who doesn't want a single, integrated, digital platform for their business to run on – something we refer to at Sapphire as the "Digital Operating Platform" of a business. You can be a greengrocer who's bought a warehouse and become a seven-figure warehouse distribution company or a publicly listed infrastructure business running millions of assets in the field – the fundamental problems are the same. How do I continue to grow without growing my head office costs? How do I deliver better outcomes for my customers, without hiring more Customer Service reps or salespeople? How do I win the talent war? How do I continue to be compliant in a world of accelerating carbon and ESG regulation?
I would venture that in every case
releasing valuable team members from low-value work
creating additional capacity
integrating data between systems
accelerating the time to insight is extremely high on the leadership team's agenda.
Releasing valuable team members
We'd all like our month close to being the quicker, less painful, and right first time. It always surprises me quite how deep into spreadsheets highly skilled, qualified accountants are willing to go to produce month end. Taking just this example; imagine a process where numbers were extracted from multiple systems, consolidated, reconciled, visualized, and then passed to your FP&A team or FD as a draft for review. Suddenly, their job has become "approver" rather than spreadsheet monkey. They review the numbers spot errors and pass a series of journals back to Automation, they've become "requestors". The numbers are revised and circulated and suddenly the FD is an "analyzer" reviewing performance, not data quality. If you spend much of your time looking at an ERP ask yourself; am I Requesting, Approving, Analysing, or something else? Automate something else asap and focus on making a bigger impact on your business.
Creating additional capacity
Did you know, one of the largest airports in Europe currently has more than 10,000 job vacancies as the world opens back up? How quickly can you 'switch on' 10,000 valuable members of a team? What are the hiring costs? What are the quality risks? What potential waste is there in the wrong hires? Take an Automation first approach to your hiring plan and think about the role a 'Digital Worker' could play in your talent strategy. What if cancellations could be processed 85% of the time by a software Bot, what if customer orders require intervention by a service rep only 10% of the time? How would this change your hiring plan?
Integrating data between systems
The platform only works if it's connected right? What use is it having a best-of-breed eCommerce platform if it doesn't generate orders in the warehouse? There certainly are a variety of set-piece integrations that sit around an ERP system from CRM to eComm to Warehouse integrations. These are fewer opportunities for improvement and more hygiene factors in your selection of a core system. However, how much further does your integration ambition reach? What if your customer service team could change the workflow running across your Ordering system and eComm platform to retrieve delivery preferences (i.e. leave with neighbor) in answer to customer feedback? What if you onboarded a new Carrier to ship your products and found your Finance team could integrate your ERP immediately without developer input? This is the real world of low-code Integration Platforms today and if you're not playing with one, you probably should be.
Accelerating time to insight
Did you ever get that phone call from the very stressed supplier, who's really become a friend over the years? They apologize, but the writings on the wall, the pandemic, the war, the recession – it got them. What if 100% of your supply chain was credit checked monthly by a software Bot using a third-party credit rating service resulting in a dashboard of Supply Chain health? Would that make you a more resilient business in 2023, urgh yeah! There are many examples from a world where Bots are able to comb through huge volumes of data to surface exceptions or identify errors in reconciliations – how much do you lose through non-settled payments each year? Could a bot reconcile your payment gateway to your ordering system and back to your general ledger – you bet it could.
Where's the 5th benefit?
Why four benefits, where's the fifth? Well for me the fifth benefit of ERP Automation has very little to do with ERP. It's the fact that you can transform the culture of your entire business. We often see companies reduce employee attrition, improve user experience, re-deploy valuable people to customer outcome-centric roles, and in some cases even shorten their working week. What if Automation started with your ERP system but ended with a completely new company culture, an 'automation first' culture where team members collaborate, innovate and create their way to job satisfaction and business growth?
Now that's what I call the 5 benefits of business automation.
About Mark Wheeler
Mark Wheeler is the Director of Automation and AI at Sapphire.
About Sapphire Systems
Sapphire is the largest digital operating transformation provider to mid-market and small-enterprise clients. Our mission is to turn operating friction into digital business momentum. We are globally significant partners for SAP, ServiceNow, Automation Anywhere, Infor, HxGN, and AWS with over 1,250 clients in the UK and US. Our portfolio includes consulting, design, delivery, lifecycle service, and cloud services.
https://erpnews.com/v2/wp-content/uploads/2022/12/automation-engineer-uses-tablet-for-programming-ro-2022-11-18-09-17-11-utc-1-scaled.jpg
1708
2560
Pinar
https://erpnews.com/v2/wp-content/uploads/2018/10/[email protected]
Pinar
2022-12-12 12:23:27
2022-12-12 12:23:28
What are the 5 benefits of ERP Automation?