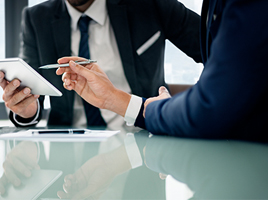 Aptean, a leading global provider of mission-critical, industry-specific enterprise software solutions, has introduced major improvements to purchasing and scheduling functionality in version 10.2 of Aptean Encompix ERP, a complete enterprise resource planning solution for engineer-to-order and project-based manufacturers.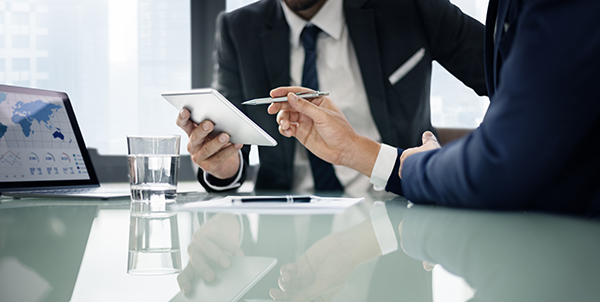 The latest enhancements to Encompix include:
Non-stock long lead item purchasing. Users can set up direct purchases for non-stock long lead items well before the manufacturing stages of a job, which allows for just-in-time delivery across the board.
Integrated basic scheduling. This gives users access to a graphical scheduling interface with interactive Gantt charts, predecessor/successor logic, whiteboard scheduling tools and "what if" scenario modeling.
Advanced Scheduling. Encompix 10.2 supports Advanced Scheduling, an optional add-on that draws real-time information from the ERP database and automatically handles precedence, capacity and material constraints, allowing manufacturers to prioritize and schedule job operations in a single step.
Encompix 10.2 also introduces time-saving improvements to further streamline contribution reporting, customer and vendor communications, report viewing and more.
"With Encompix, designers and builders of complex products already see great results in overall efficiency, cost reductions and visibility into their manufacturing processes," said Marianne Chikos, general manager of Aptean's Discrete Manufacturing Group. "By making scheduling, purchasing and contribution reporting easier than ever, this latest version will help users further improve profitability while delivering on time to their customers."
Automatic Feed Company, which designs and builds capital equipment for the automotive industry and has been an Encompix customer for 17 years, appreciates the visibility the solution already offers and is anticipating its upgrade to the new version, Krista Gerken, the organization's CFO, said.
"We'll have email capability where we can email invoices or POs directly out of the system," Gerken said. "It will be pretty seamless. We're also looking forward to the new reporting feature," which allows users to open and run multiple reports simultaneously in free-standing windows.
Aptean Encompix ERP is a complete enterprise resource planning solution designed for engineer-to-order and project-based manufacturers. With support for actual project costing, milestone billing, revenue recognition, contribution reporting, bill-of-material management and more, Encompix delivers significant business improvements to manufacturers that design and build complex, highly engineered products. Typical Encompix results to customers include a 30 percent reduction in costs and a 40 percent reduction in delivery cycle times. To learn more about Aptean Encompix ERP and its capabilities, email [email protected].
Source: Nasdaq GlobeNewswire
https://erpnews.com/v2/wp-content/uploads/2018/07/Encompix-Aptean-268-1.jpg
200
268
webmaster
https://erpnews.com/v2/wp-content/uploads/2018/10/[email protected]
webmaster
2018-08-06 00:00:00
2018-11-14 14:07:40
Aptean Encompix ERP 10.2 Improves Purchasing, Scheduling Functionality