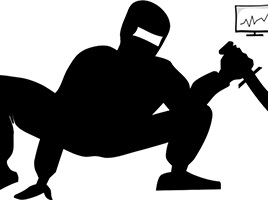 A couple of years back, the fear of making changes in ERP was real. Most marketing & tech vendors had a hard time convincing organizations to make changes. If they changed something, what might break? Fast forward a few years and we are in a somewhat similar boat. The fears are different, the CIOs are now worried about changing, evolving, and upgrading their underlying resources, but the fear is there nevertheless.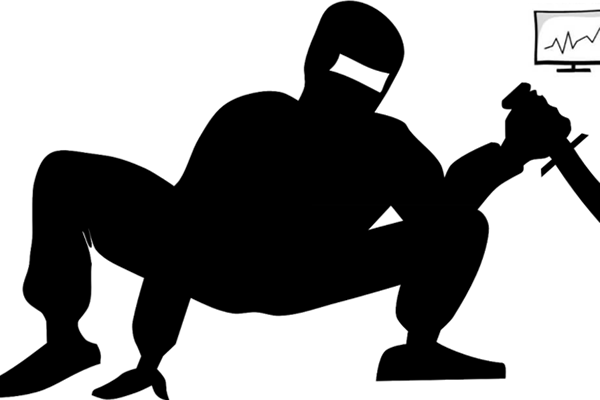 ERP software helps organizations to collect, store, manage and interpret data from many business activities in a single system, integrate various business departments, ensure data sense and integrity and much more. So it is a given that it comes with a lot of responsibilities.
What's more, it is one of the most "integrated" systems and probably has a finger in every process that your organization uses. But given the prohibitive cost, complexity and technical glitches, it is natural for CIOs to be afraid during ERP upgrades. Here we have addressed a few recurring fears.
The fear of evolving
Change is always a little scary. Even if we are sick and tired of our current situation, or have outgrown it, at least it's familiar. We can operate within it and negotiate familiar obstacles with relative ease. With any new situation comes new potential for discomfort and loss. Our worst-case scenarios and worrisome "what ifs" can keep us from feeling our way into a better reality – Joseph Burgo, PhD, a clinical psychologist and the author of Why Do I Do That?
ERP implementation can take years. The worst part is when it fully implemented, you don't want to take the risk and go through the horrors and drama all over again. However, with time, technology becomes obsolete and you need to be constantly evolving with changes and upgrades. This free whitepaper from Panaya outlines ways to overcome the 'Agile Fear Factor' and explains how the BiModal IT model can help solve the duality paradox of IT agility vs quality, enabling organizations to achieve ERP Agility.
The fear of failure
As Nick Winkler, marketing consultant for Shopify aptly put it, 'selecting the right ERP software is like choosing a life partner for your organization.' One wrong move and you are in for a bitter and costly separation. The same goes for ERP upgrade.
You find yourself making equally weighty decision as you did during ERP implementation. The fear of failure is often paralyzing and creates a stifling work environment. In order to create a fear-free work environment, companies need to address the 'Agile Fear Factor'. Author and entrepreneur Seth Godin says that the difference between successful and average leaders is that the former are somehow able to cut through thousands of possible choices and select the one that creates value.
If you find yourself at crossroads, plagued by the fear of failure, the fear of making the wrong decision or the fear of disrupting your business process by undertaking a huge ERP upgrade project, invest in automated upgrade tools. They reduce errors, time and cost by half and ensure smooth upgrades.
The fear of adapting
Gerrid Smith, CEO, Black Fin has a unique way to adapt. He firmly believes, "Instead of convincing people to change, convince yourself that what you are doing is different and better. Once you are convinced, it is only a matter of time that others will be convinced too." Using this mantra, he has built a large portfolio of law firms whom he provides different and better digital marketing solutions.
CIOs are more afraid of convincing the key staff workers and key users, who are using the systems on a day-by-day basis, that the ERP upgrade will make them more efficient and better and not introduce new errors or problems than they are afraid of convincing managers and board members. However, it is very important to gain approval of staff who are actually going to use the system as can be seen in the case of Avon where a significant number of sales representatives left the company because their software was too difficult to use and people couldn't adapt easily. They wrote off $125 million in the process. Case in point, learn how to convince and upgrade wisely.
Overcoming fear
For every organization that fails miserably at ERP adoption and updates, we have multiple examples of success. For instance, LG, Colgate-Palmolive and DaimlerChrysler are all examples of companies who successfully implemented ERP systems. But after they implement, they need to be able to make changes as well.
ABB, Trombini and Mercedes-Benz are examples of companies who updated without a glitch and also saw a surge of millions in turnover through improved business functions, supply chain management, real-time predictive analysis and of course, significant cost savings. So, you have to act rationally, tread without fear and eventually make a decision. Just remember to outline specific objectives so you can reach the decision faster, so that you can achieve ERP agility and ensure that your IT doesn't serve as a bottleneck to your business.
Make sure you find a steady and reliable tool for a smooth transition without getting influenced by vendor marketing. Finally, look beyond the buzzwords and peruse their case studies and success stories to base your decision on solid grounds.
By Dipti Parmar
https://erpnews.com/v2/wp-content/uploads/2016/08/upgrades-268x200-1.png
200
268
webmaster
https://erpnews.com/v2/wp-content/uploads/2018/10/[email protected]
webmaster
2016-08-05 00:00:00
2018-11-14 14:14:18
Addressing the agile 'fear factor' during ERP upgrades