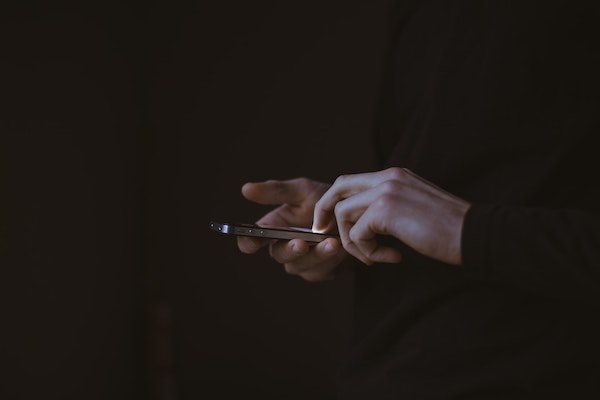 Mobile ERP is fast becoming the answer to "If only I could do this while I'm away from my desk…" With the number of off-site employees on the rise, other dispersed around the globe, and the continued surge in remote working – just imagine if you could achieve full system functionality from any mobile device or tablet. Real-time access and visibility of your business operations anywhere, any time – an always-on mobile app, designed to meet the needs of today's always-moving workforce.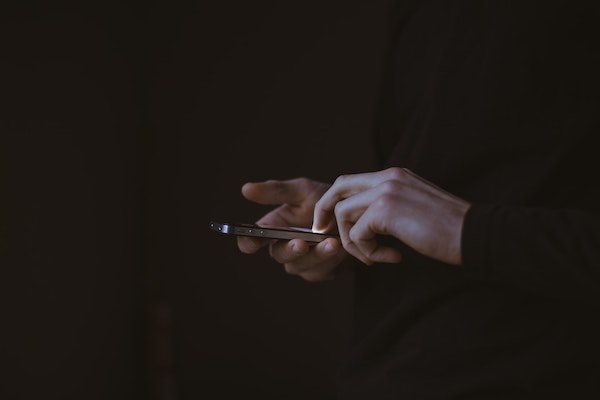 Mobile 'everything' is far from being a new technology. Today, if you and your business are not accessible, not marketable, and not visible via mobile, there's a long line of competitors just waiting to get into the game. The same goes for mobile ERP applications. They're out there, but surprisingly, they are still few in number, with many ERP vendors still grappling with integrating third-party mobile solutions, others turning to developers to create in-house mobile platforms, and a handful who have taken mobile ERP apps into the spotlight.
But today's ERP customers need more than just a promise. Today, they need to manage their operations in the field, at customer sites, and on-the-go. It's all about maintaining business continuity, 24/7, and the ability for business owners and their employees, to "carry their business with them."
Here are 5 of the key advantages of implementing enterprise resource planning mobile apps for your business:
1- More power to them. Mobile ERP enables your sales teams, field technicians, drivers, and other off-site employees to work anytime, and from any location, with always 'on' and secure system access. Many mobile employers waste valuable time when traveling or waiting for meetings. Mobile ERP means 'smarter' use of your employees' time that results in faster, more efficient operational processes, greater productivity, and cost savings. The ability to deliver real-time information 'on-the-spot' will help you improve your competitive advantage, and your bottom line.
2- Customers first. Mobile ERP enhances the overall customer experience, by enabling your teams to always have the most up-to-date customer information at their fingertips. This includes purchase orders, payment status, customer approvals, including digital signature, and more – all in the palm of their hand. Mobile ERP boosts the relationship with your customers, taking the guesswork out of "How much do I owe you?" or "Do you have the part I need in stock?" With real-time responses to these and other questions, you'll gain your customers' trust, and in turn, strengthen your business relations.
3- An agile ERP (for an agile business world). Mobile ERP apps simplify long, tiring, and cumbersome business processes between field employees and your head office. Mobile apps add that much-need extra layer of 'flexibility' to your existing ERP workflows, rendering your operational processes, response times, and data transfer, exceptionally faster, and more cost effective.
4- It's on the inside. Yes, you can leverage the capabilities of your mobile device to enhance the user experience. Mobile ERP apps make it easier and more convenient to enter relevant data accurately while working in the field. You can easily integrate messaging, between your customer service teams and field technicians, GPS, for drivers on route to customers, camera, to take photos of malfunctioning parts, and more, and instantly upload them to your ERP system – all in real-time.

5- Streamline your supply chain. Mobile ERP can effectively handle your inventory, production, and warehousing, with supplier and inventory data when and where you need it most. 24/7 visibility and control in real-time, anticipate demand and plan your workflows accordingly, enjoy automated data collection via mobile barcodes, and 99% or higher inventory data accuracy, just to name a few. With mobile ERP, you can track the activities of several business locations, while operations between various departments can be easily tracked from your mobile device.
While more and more organizations are now turning their attention to mobile platforms, many are still in a quandary when it comes to leveraging mobile tools with their existing ERP systems. But truth be told, mobile ERP apps are powering innovation, and are destined to become a "must have" for any organization with employees working remotely, or managing a mobile workforce. Today's mobile ERP apps drive visibility across all departments, accelerate your automated processes, and increase your operational efficiency, and your competitive edge. Simply put, if you're not in, you're out.
Priority Mobile ERP is not a single application, but rather, a set of solutions that enable our customers to design their own mobile processes, based on their unique workflows and needs.
Want to learn more?
Join us Priority Software for a short and informative webinar, Thursday, February 18, 2021 at 12pm (GMT), moderated by David Greenlees, MD, Priority UK & Ireland, a market-savvy ERP enthusiast with 20+ years in the ERP sphere. The session will include real-time business scenarios, where we'll showcase:
User-Defined & Predefined Mobile Apps – mobile apps for off-site and in the field, using either predefined or your own custom-designed apps, plus your mobile device capabilities, including barcode scanning, sharing, taking photos, making calls, and more – ideal for sales reps, field techs, and drivers
Priority's Mobile Application Generator – an innovative tool where users can build their own mobile apps in just minutes, without any programming skills!
Registration is free. Don't miss out – sign up today!
By David Greenlees, Managing Director, Priority UK & Ireland
https://erpnews.com/v2/wp-content/uploads/2021/02/gilles-lambert-pb_lF8VWaPU-unsplash.jpg
400
600
katie
https://erpnews.com/v2/wp-content/uploads/2018/10/[email protected]
katie
2021-02-10 11:44:06
2021-02-10 11:44:07
The Power of Mobile ERP: It's Time to "Carry Your Business With You!"