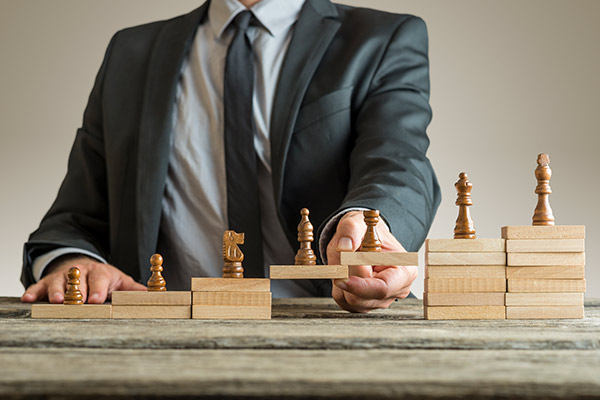 Digital Transformation is rewriting the fundamental principles of the business world and is more than just a buzzword. It has a wide-ranging impact on the industry, creating both opportunities and challenges. In the area of marketing, especially, digital transformation can bring about some exciting and profitable changes for those who are on this journey.
We are all aware that digital has transformed the marketing approach, and agencies are rapidly changing their business models to adapt. M&C Saatchi, who has been making waves in the advertising industry since 1995, is one such company that is firmly on the path to success in their journey of digital transformation.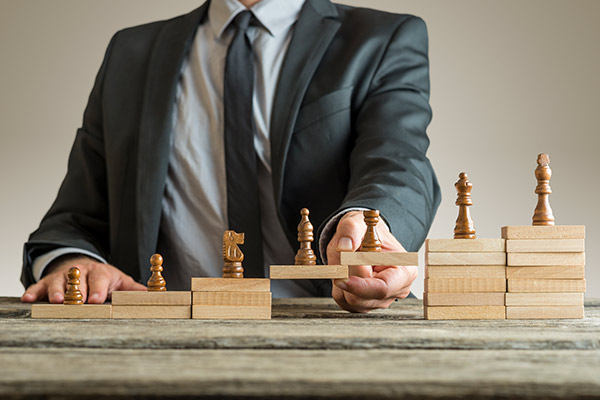 Early in this process, M&C Saatchi made the decision of choosing one of the leading providers of ERP software for their organization – Oracle NetSuite. M&C Saatchi was well aware that by implementing the right ERP solution, they could successfully assimilate emerging technologies, and the digitization process would be much easier. Using the right ERP system meant opening the door to greater efficiencies and opportunities for innovation.
M&C Saatchi went through their implementation process with a Netsuite partner. NetSuite SuiteSuccess implementations generally aim to go-live in a 90-day period, during which the product is configured according to business processes. Tvarana started working with M&C Saatchi in 2018 for NetSuite post-implementation support services following their ERP implementation.
Achieving a Global Go-live with Tvarana
Go-live is a pivotal moment in ERP implementation; one where the efforts of the preceding days pay off, but also where incipient problems may surface. It is merely the starting point for a robust ERP system, with the considerable ongoing effort required for building a framework that is not just stable, but also efficient.
Tvarana encourages customers to go-live with their implementation as soon as possible to maximize ROI. With the go-live being a major milestone in an ERP project, scheduling and testing at every stage are integral to its success.
Following their go-live in the UK with their implementation partner, M&C Saatchi was able to independently execute the same process in the US and Singapore with the support of Tvarana. Thanks to Tvarana's involvement in the process, M&C Saatchi went live globally in a more efficient and cost-effective manner.
Systems Analysis and Post-Implementation Requirements
During the course of their implementation, M&C Saatchi had several requirements that were not part of their original scope-of-work. Requirements that had been fulfilled were at varying stages of completion, with some having been tested, and others not. Testing is the heart of a successful go-live and should be conducted at regular points during the process.
At the beginning of their engagement, Tvarana conducted a thorough systems analysis in order to chalk out all business requirements for M&C Saatchi. Once Tvarana had made an accurate account of all requirements, and the completion time had been estimated, a plan was put in place for systematically addressing and fulfilling each and every requirement on the list. Additionally, Tvarana ensured that each requirement was thoroughly tested and up and running.
The project, which hinged on a successful post-implementation strategy, was completed at a 1⁄4 of the cost of what other service providers offered. In this case, it was proven how critical post-implementation support services are to the success of an ERP implementation. M&C Saatchi was able to achieve a lot more within their budget by partnering with Tvarana.
Expense Management and File Storage Problem
Expense management is a crucial process for every business and should be tracked within a digital environment. To begin with, M&C Saatchi was using NetSuite for its expense management needs. However, with close to 600 employees uploading receipts, they quickly hit their 10 GB file storage limit on NetSuite, and going beyond that would be an expensive proposition. As a solution, M&C Saatchi switched to SkyDoc, a Suiteapp designed by Tvarana for unlimited cloud storage. SkyDoc helped M&C Saatchi to expand on their existing NetSuite file storage at a reasonable price-point.
SkyDoc enhances Netsuite's storage capabilities by integrating seamlessly with Amazon S3. Scalable, cost-effective, and secure, SkyDoc is the complete storage solution for NetSuite users.
With SkyDoc, M&C Saatchi can now drag and drop files, sort documents by categories, preview files, add and delete files, and have control of their versioning, effectively streamlining their file-sharing processes.

SkyDoc allows M&C Saatchi to create folder structures and restrict access based on IP, role, or users. SkyDoc provides a portal for authorized people outside of their NetSuite environment to view, upload, and collaborate on documents. In essence, M&C Saatchi can create a highly secure and efficient collaborative environment using SkyDoc.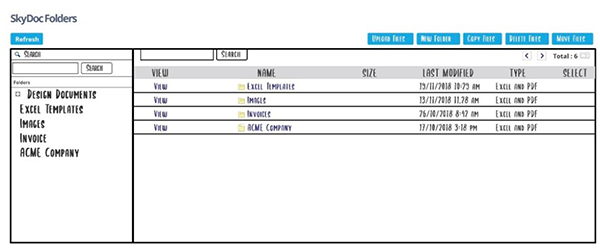 An automated approval workflow is triggered when users upload a document to SkyDoc. This workflow makes the approval process easy and straightforward. The dashboard or email reminders notify users of pending documents.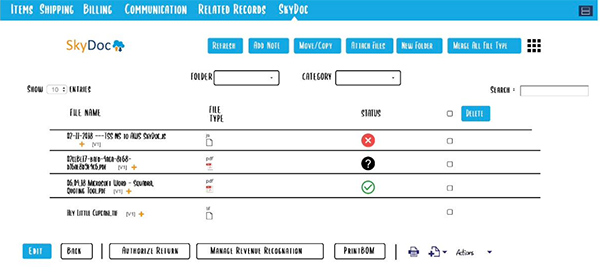 GDPR Compliance
As of May 2018, new privacy law has come into effect in the European Union (EU) called the General Data Protection Regulation (GDPR). ERP users were faced with the issue of NetSuite not being GDPR compliant. Compliance with GDPR mandates enhanced customer data visibility within ERP systems so that all private data can be found and removed on request. Tvarana was able to solve this issue and help M&C Saatchi with its GDPR compliance. In addition to expanded storage capabilities, SkyDoc which is built on the NetSuite platform is GDPR and SOX compliant as a result of its integration with Amazon AWS S3.
Having fulfilled all requirements, Tvarana is extremely proud to have successfully provided its services to a large global customer. M&C Saatchi's ERP system is now fully integrated, GDPR compliant and has unlimited document storage, made possible through SkyDoc.
About Tvarana
Tvarana is a NetSuite Consulting Firm that has deep expertise in cloud-based enterprise applications, with a focus on Managed Services. Founded in 2007, Tvarana is a NetSuite SDN partner with 9 apps listed on Suiteapp.com. They have successfully completed over 500 projects involving customization, cloud integration, and app development.
With NetSuite implementations being targeted at an aggressive 90-day completion period, wherein the product is configured to your business, there is not much room left for product customization or other enhancements. Tvarana's end-to-end managed services offerings can help your business reach its post-implementation goals.
https://erpnews.com/v2/wp-content/uploads/2020/08/MC-Saatchi-.jpg
400
600
katie
https://erpnews.com/v2/wp-content/uploads/2018/10/[email protected]
katie
2020-08-04 10:44:08
2020-08-04 10:44:09
M&C Saatchi Pushes the Envelope with Tvarana