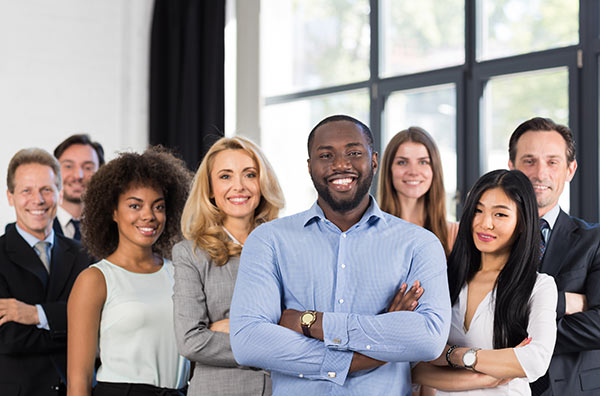 Incorporating HR software into your existing business ERP software solutions can be obliging, particularly for large enterprises. As HR department plays a crucial role in the increment of ROI of a company, this department should have a well-controlled computerized system to manage employee database, candidate database, and attendance database, leave management, deduction management, and salary or payroll management. Here, HR ERP software comes into picture which lowers the work burden of HR executives.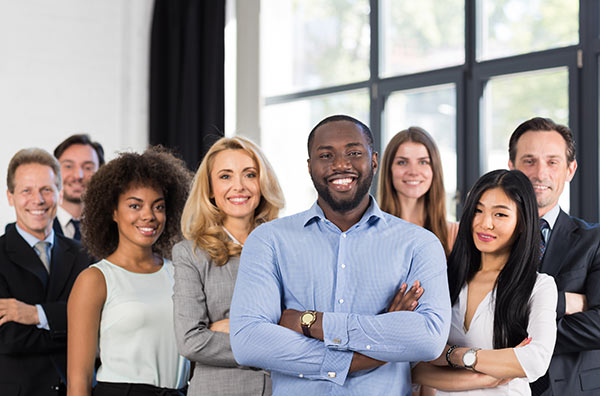 But, the latest HR Management Software makes difference by incorporating automation technology, IoT, Artificial technologies and machine learning technologies.
CANIASERP HR Software provides customer-centric administrative atmosphere, User-friendly through the web application, perfect idea, self-service software, higher quality of employee experience, automatic Support by Artificial Intelligence with Data-driven technology, planning & decision making, effective administrative business and many more.
Latest technologies reduce fraud occurred by employees

At the initial stage, attendance was taken by card swapping and the employees could use other's card to come in and out of office premises. In the past, only bio-metrics software was offline or available on a home network connection. But now, with improved technologies, everything is available in web applications. 
For illustration, in HR Web Application the biometrics is IoT based device which records fingerprint attendance & stores within a database of HR ERP software and Machine learning technology keeps track on running and working on Desktop or laptop and CCTV Wi-fi camera helps the presence of the concerned person in his/her workstation. Also, Artificial Intelligence software answers all queries of the employees automatically through an online portal application.
Thus, in bigger giant MNC's, most of the HR works will be automatically handled with the latest automation HR ERP software.
Even though ERP software is famous for Account System and Manufacturing system and Inventory system, but, now it has integrated the HR & payroll system and CRM system to maximize its utility.
Marvelous benefits of HR Payroll Software Module in ERP


• Control Employee Information.
• Emoluments, deductions, leave, TA.
• Generate Pay-Slip, Branch Reports, Department, employee, payroll, attendance/leave, Bonus.
• Creating Salary composition and formula
• Personnel Records & Employee Benefits.
• Time / Attendance and Compensation.
• Performance & Health/Safety.
• Reporting & Application Setup Module
• Training & Appraisals
Our advanced customized HR payroll software will take care of HR Management, Payroll Management, Organization Management, Personnel Management, Training, Recruiting and Time Management along with reporting system, etc.
Valuable reporting

The HR Payroll Software covers different employee reports, salary-related Reports, General Reports. Following functions could be included in HR Payroll ERP Software
• Employee profiles.
• Approve time-off requests.
• Post employee notes.
• Performance reviews.
• Automatic Notifications.
• Organization drill-down.
Employee Profile
Before employment, an employee profile is recorded and an updated profile will be generated after employed, in which all relevant information about the respective employee will be captured. Here, the user or HR executive has the option to either input the details of salary and deductions manually or through a grouping policy. This ERP software allows the user to enthusiastically generate grades or scales according to the working level and experience, for the salary of the employees. Also, the deductions will be made separately as per grades or scales of deductions.
Entering the salary details of an employee is much time-consuming task thus minimized to the stroke of a button, collected data of the employee and permits the user to bring changes in the deductions and allowances as follows.
• Advantages of enrollment, Life events.
• Request time
• Tax withholding, Payroll information.
• Training about Company information.
• Recruiting package
• Internet / Email notification
• Applicant Tracking or Requisition Driven.
• New Hire Incorporation and Reporting.
• Pay-Slip Generation
As per the requirement of employees, the monthly pay-slips and annual statement with a summary of Gross salary, deductions and net payment of salary will be provided. When the employee applies for a specific loan, the above information is mentioned in the "Loan Application form" where it automatically accumulates the monthly installment as per loan amount, rate of interest, and the Loan period.
Access HR Payroll Software through web application

The authorized employees could access the HR web application anytime with the help of their employee id. So, any time they can solve their issues by retrieving pay-slips and getting an automatic answer to their queries. Here, the HR department will decide about the login accessibility of employees.
Outsource and Vendor Management

As per the size of the company, they integrate the 'outsource and vendor management' for the employment of outsourcing employees for economical control purpose. Outsourcing employment is much valuable for a company to hire an employee on a contractual basis.
Applicant handling in career management

HR executives can post job requisitions on the career page of web applications. So, the outside candidates, as well as inside candidates, could apply for a better job opportunity or appraisals. Control and automate all candidates and talent acquisition procedures. Create job requisitions and customized job-relevant questions. So, career or recruitment portal would help HR department to hire the interested students.
Employee Self-Service

The Human Resource Management Software provides a suitable web portal application for employees to control their advantages and other HR relevant information. Employees can choose the right benefit options, download an advantages summary declaration, and enter required information, including emergency call numbers, direct deposit, and tax information.
Advantages of Integrating HR Software with Payroll & Accounts management

Integrating HR software with Payroll ERP, Accounts, and CRM modules can render better-curved analytics reporting system. An influx of resources precious turnover and amplification in customer traffic impacted labor numbers and overtime, the addition of new employees impacted the bottom line. Through the integration of these systems can alleviate data and put your information into implementation.
Overall, data flow will be smooth between different modules. Do you have older version HR software or not? If yes, upgrade it with latest Cloud HR ERP solution. We ensure the best utility of ERP software for your business. Just get in touch with our sales team to get all information.

https://erpnews.com/v2/wp-content/uploads/2019/08/HR.jpg
396
600
katie
https://erpnews.com/v2/wp-content/uploads/2018/10/[email protected]
katie
2019-08-14 12:30:29
2019-08-12 19:10:44
Modern HR Management Software Could Bring Great Revolution