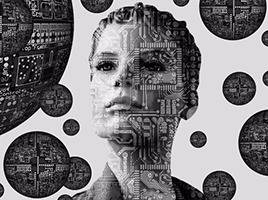 JAGGAER, producers of the world's most comprehensive Source-to-Pay (S2P) solutions, the announces substantial upgrades to our full product suite, specifically Multi-Business Unit (MBU) management capability and Multi-Stage Optimization (MSO) for our Advanced Sourcing Optimizer (ASO) solution. Impala 17.3 greatly augments visibility and collaboration for global buyers and suppliers, is extensively configurable, quickly expandable across business units and multiple ERPs, and provides customers time and cost-savings through rules-based AI technology.
JAGGAER has also unveiled the biggest evolution to its award-winning ASO product since its inception: MSO. This advancement triples ASO's power with unparalleled control and visibility into all aspects of the supply chain.
"Impala was designed with direct feedback from multiple customers to deliver global scalability with intelligent workflows that eliminate human intervention, and are customizable for specific industries," said Robert Bonavito, CEO of JAGGAER.
Impala Release 17.3 includes:
Multi-Business Unit Enterprise-Grade Flexibility for Global Scalability – Impala empowers global enterprises and institutions that have either centralized or decentralized procurement structures with the capability to quickly expand and configure documents, workflows, receipt notifications, and more, accommodating each department, business unit, country, or ERP for greatest operational efficiency.
Multi-Stage Optimization for Visibility Across the Supply Chain – Impala gives customers in the manufacturing, distribution, retail, and consumer goods verticals the capability to take full control over their supply chain. Customers can now base an award on multiple criteria across all decision points in the supply chain, create additional bid points in an event based on multiple business units or specific vendor locations, and see complete reports on every touch point in the supply chain, ultimately resulting in greater strategic sourcing decisions, saving time and cost.
AI Enhanced Workflows – Impala contains a wealth of features, everything from automated financial transactions that routinely update the original purchase order to contract and risk management checks that ensure templates and clauses are always up-to-date. Rule-based AI technology and streamlined features remove intensive manual processes and redundancies, save costs, eliminate errors, and reduce barriers to agile, informed decision making. These additions make Impala the most complete workflow release yet.
About JAGGAER: Global Indirect and Direct Spend Management Solutions  
JAGGAER offers the only comprehensive and complete spend solution suites enabling commerce between any businesses, anywhere. We pioneered spend solutions over two decades ago and have continued to lead the innovation curve by listening to customers and analyzing the market. Our solutions suites are trusted by the world's largest education, manufacturing, pharmaceutical, life sciences, automotive, engineering, construction equipment, and medical technology companies and organizations. Our indirect and direct spend solutions suites collectively form a global network processing billions of dollars in annual spend between 1,100+ customers and 2.5 million suppliers. JAGGAER's SaaS based, Source-to-Pay (S2P) solutions enable an efficient relationship between buyers and suppliers, covering the entire spectrum of needs, from spend analysis to sourcing through contract and supplier relationship management. Additionally, JAGGAER holds 38 patents–more than any other spend management company.
https://erpnews.com/v2/wp-content/uploads/2017/11/1-8-1.jpg
200
268
webmaster
https://erpnews.com/v2/wp-content/uploads/2018/10/[email protected]
webmaster
2017-11-20 00:00:00
2017-11-20 00:00:00
JAGGAER Releases Impala 17.3: AI Enhanced Enterprise-Level Multi-Business Unit Spend Solution