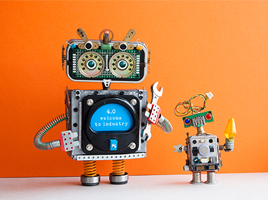 In the IT business, innovation is king. If you fail to keep up, you run the risk of falling behind and becoming stale. There's where ERP as a product category found itself thanks to the advent of cloud computing, and now we're on the cusp of finding out if the ERP market can deliver on the next set of emerging capabilities — machine learning, artificial intelligence, and IoT – which industry watchers have termed Industry 4.0.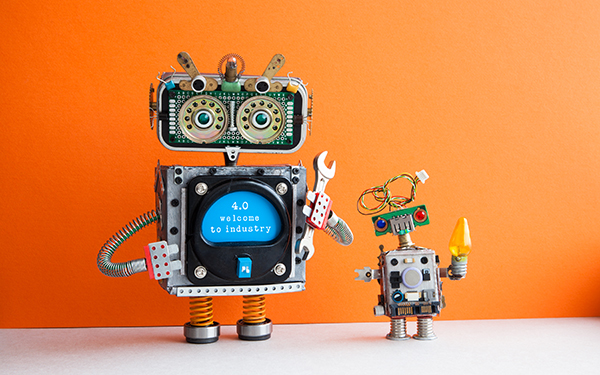 We're at an interesting inflection point in enterprise software at the moment, in particular how well-established players react to rapid technological innovation. In the last decade, we've seen how cloud computing and software as a service (SaaS) delivery methods rendered old ERP business models nearly obsolete, as companies sought innovation in business processes and simplified deployments. The rises of Salesforce.com, which had $8.4 billion in revenues last year, and Workday, which brought in $2.1 billion, are good examples of this trend.
We've already seen the cloud impact the market for ERP software, which globally drove about $31 billion in spending last year, about 11 percent higher than the year before, according to the analysts at Gartner. On top of the heap is German ERP software giant SAP, with more than $7 billion in revenue, followed by Oracle, which had a little more than half that amount. Both those vendors have already made substantial changes to their strategies to incorporate cloud.
The remaining three of the top five – Sage, Workday, and Infor, all of which had from about $1.6 billion to about $1.9 billion in revenue, per Gartner – have also made big cloud moves (obviously, Workday only exists on the cloud, but all the others also offer on-premise software). Infor, which held its annual Inforum conference last week in Washington D.C., is betting heavily on its Infor CloudSuite, which unfortunately left very little for enhancements in its traditional IBM i applications.
Not all ERP vendors have succeeded with their cloud strategies. In fact, any of those with IBM i or mainframe offerings are effectively barred from participating in public clouds, although many have private cloud offerings. However, even as ERP vendors battle over cloud adoption, another battle is looming around Industry 4.0, which refers to how tradition business process automation will benefit from an infusion of next-gen capabilities like machine learning, artificial intelligence, and Internet of Things.
According to Nucleus Research, vendors are starting to incorporate Industry 4.0 features into their products in response to customer demands. However, not all vendors are equal, according to Nucleus Research's recently published ERP Technology Value Matrix for 2018, which found that Acumatica, Deltek, SYSPRO, and Microsoft, in addition to Oracle, SAP, Infor, were the leaders.
In particular, the research group lauded Infor for its Coleman chatbot technology, which is expected to automate certain tasks in the ERP suite, and Oracle for its approach to embed AI technologies to improve specific aspects of business, like workflow automation, financial close processing, and compliance.
SAP is also among Nucleus' leaders in the AI department. In particular, the analyst group likes the way S/4 HANA uses machine learning to automate the invoice receipt account reconciliation process, where algorithms learn how to handle new business scenarios based on the actions that human operators made within the system with the goal of accelerating and improving the accuracy of monthly book closing process.
SYSPRO is also utilizing machine learning technology in its manufacturing-oriented ERP suite, which is increasingly being used by tier-one customers. According to Nucleus, SYSPRO is using Microsoft Azure cloud technologies, specifically IoT hub and its bot technology, to deliver 60 pre-built "skills," like adding calendar appointments and reading emails.
Cloud platforms tend to lead the way when it comes to implementing AI and other leading technologies within ERP products. Epicor has affiliated itself with Microsoft's Azure cloud technology, while Rootstock and FinancialForce leverage the Einstein Analytics technology that Salesforce.com exposes to its partners. Considering that having a lot of training data is the key to succeeding with machine learning, it's not surprising to see these Industry 4.0 systems built atop cloud platforms.
UNIT4, which develops a well-respected financial package that runs on IBM i, is in the early days of developing and delivering a "self-driving ERP," according to Nucleus, while VAI, which has significant roots in the IBM i ecosystem, is also making progress, particularly around its partnership with SAP Concur.
To be sure, there is a lot of progress yet to be made in bringing emerging Industry 4.0 technologies like machine learning and IoT – and even potential Industry 5.0 technologies like blockchain — into the back office. In many cases, the technologies themselves are not yet mature enough to be used for business process automation, particularly when compared to ERP systems that are 20 to 30 years old and that human workers interface with to run businesses reliability, day in and day out.
On the other hand, there is a huge potential to grab the majority of an emerging market at the intersection of the existing ERP market and the emerging Industry 4.0 market, where existing back-office business processes are "re-imagined" in the guise of adaptive algorithms that continually optimize how business should be done.
In some cases, human workers could be displaced entirely, thanks to big data-backed algorithms that have millions of examples of how best to accomplish a given task, which simply make them better at making the decisions that today are made by workers sitting behind a keyboard and a computer screen. This is the scenario that C3 IoT CEO Tom Siebel predicted last year when he said AI would "absolutely 100 percent" replace ERP.
An alternative scenario sees machine learning being embedded into existing ERP systems to make recommendations improve the performance of human workers and otherwise guide business operations toward greater efficiency. This is the direction that existing ERP vendors are taking, which makes sense, because nobody wants to be displaced.
Whichever direction it goes, we're at the beginning stages of that transformation, according to Nucleus analyst Seth Lippincott. ERP vendors that hope to have a dog in the Industry 4.0 fight should start preparing themselves now.
"Vendors are caught between addressing a customer's current business processes and demonstrating how they will continue to do so with their development roadmap as those businesses change," he writes. "Although the number of concrete business cases for the technologies listed above is growing, the value delivered to the end customer is often still unrealized. Nucleus predicts that vendors, who can demonstrate the viability of their Industry 4.0 capabilities, will start to better differentiate themselves in the coming years."
https://erpnews.com/v2/wp-content/uploads/2018/10/Industry-4.0-268-1.jpg
200
268
webmaster
https://erpnews.com/v2/wp-content/uploads/2018/10/[email protected]
webmaster
2018-10-01 00:00:00
2018-11-14 14:07:29
Can ERP Vendors Deliver On Industry 4.0 Expectations?