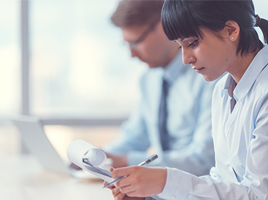 In 2018 it can often seem that technological innovation is relentless. Whether it's the newest iPhone release, the latest Mac or the new, well, anything made by Apple really. With so much constant tech innovation it's easy for us to dismiss new products and software as irrelevant, assuming that little change is really occurring and won't be of benefit to us. However, ignoring these technological progressions could have detrimental effects, particularly for business owners.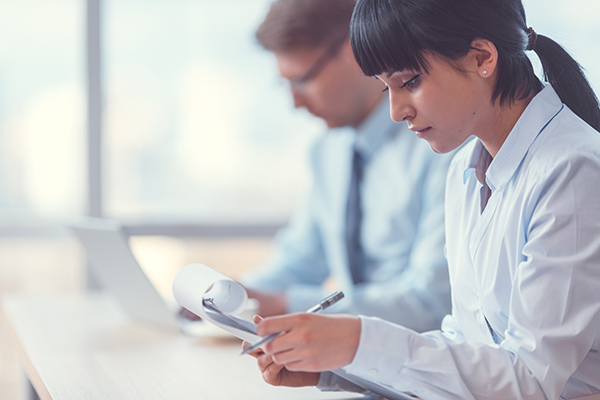 In recent years, technological advances designed to help businesses have made significant progress. Slowly, computer systems and AI have been replacing the need for manual completion of error-prone tasks which dominated HR teams already stretched time for decades. Those businesses which dared to jump first into the world of tech-meets-businesses reaped the rewards, as they witnessed just how big an impact this kind of innovation could have on a company's success.
Despite the overwhelming number of businesses now operating using internal computer-based systems, many are still understandably reluctant to make the change. It can be daunting for a business to consider switching from a system which they are accustomed to, and has run smoothly (enough) for years. But, whilst there may be an initial transitional period as your company adjusts to your new business system, for those who don't make the switch, the risks are far higher.
One of the most important software innovations for any business is something known as ERP. Enterprise Resource Planning is undoubtedly one of the most useful tools available to businesses and their owners today. Aside from providing a number of features specifically designed to optimize the efficiency of your business strategy, this type of software is also a cost-effective investment that will serve you for years to come.
For those of you still in doubt here is a list of just some of the benefits which introducing ERP software to your business can provide.
Faster and easier communication.
Communication is key to the success of any business which is why ERP systems prioritize offering an online workplace platform to enable ease of communication between employees.
Frees up time to prioritize time-consuming tasks.
By taking the reins of repetitive tasks that can be easily completed by computer systems, ERP allows more time for your employees to concentrate on complicated tasks.
Clarifies company goals.
Increased visibility for ongoing targets, projects and long-term company goals helps employees to stay on track and progress efficiently.
Tracks progress.
To accompany the clearly displayed company goals, ERP also provides highly formatted reports helps to monitor progress towards specific targets.
Allows problems to be resolved more promptly and efficiently.
Graphic dashboards provide easily digestible visualization of data which allow any anomalies and warning signs to be identified, enabling you to react in a timely manner.
Personalized to the needs of your business.
ERP software can be specifically adapted for each business to ensure that it perfectly meets the needs of your team.
The evidence is clear, ERP software has the potential to revolutionize your business. And with more and more companies making the switch every day, those who don't adopt an ERP system soon, risk falling behind their competitors.
https://erpnews.com/v2/wp-content/uploads/2018/09/business-people-at-work-268-1.jpg
200
268
webmaster
https://erpnews.com/v2/wp-content/uploads/2018/10/[email protected]
webmaster
2018-09-26 00:00:00
2018-11-14 14:07:30
How ERP Software Can Prevent Your Business From Falling Behind