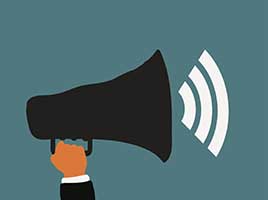 BOULDER, Colo., June 01, 2017 (GLOBE NEWSWIRE) — EVS, an innovator in warehouse management and supply chain technology, released its groundbreaking mobe3™ warehouse management system (WMS).  A new breed of WMS, mobe3 combines the familiar iOS user experience with artificial intelligence (AI) to deliver an industrial-strength platform built to optimize and improve warehouse workflow. Unlike any other WMS on the market, mobe3 can simulate a warehouse's operations under multiple scenarios and provide comparative efficiency metrics. With mobe3 simulations, an organization can determine how to lay out a new warehouse, improve an existing warehouse, add new equipment, update picking methods, optimize staff for a busy season and more before deploying changes into a live warehouse environment.
Flexible enough to adapt to each warehouse's unique operating requirements and integrate seamlessly with major ERP systems including Microsoft Dynamics GP, Sage 500, and Infor CloudSuite; mobe3 delivers real-time data insights and process improvement recommendations to make the most efficient use of a warehouse's workforce, space and time.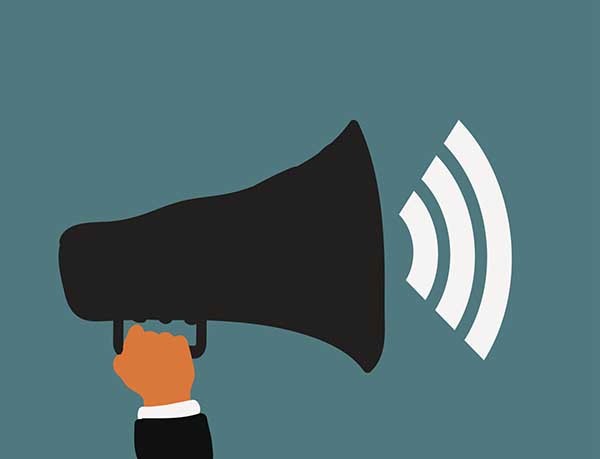 "Many warehouses have little control over their inventory because they either have a paper-based manual system that can't keep up with daily activity or have systems that simply record transactions with no intelligence to assist warehouse operations," says Evan Garber, chief executive officer of EVS. "With mobe3, we have built a flexible system that incorporates accountability into every touchpoint in the warehouse. What our team has done is reimagine the WMS from the ground up—how it looks, feels, and functions, as well as how it's priced. The result is a low barrier to entry, making mobe3 easier to own, adopt and integrate than any other WMS. It might even deserve a new category of solution, like industrial warehouse optimization system or WOS to describe all it can do."
Key benefits of the mobe3 platform include:
Simulation – An organization doesn't need to guess what effect a proposed method change will have on its warehouse as mobe3 can simulate the operations of a warehouse scenario and provide a report card of key metrics on efficiency. Now the efficiency gain (or loss) of a method change can be quantified before it's implemented in a live warehouse.
Scalability – To help companies grow, mobe3 is a scalable solution that can expand to serve growing warehouse operations.
Flexibility – mobe3 is flexible to meet each warehouse's unique workflow as well as its operational and technological needs.
Integration – mobe3 integrates with common ERP platforms and synchronizes with productivity and project management tools such as #Slack and Google Sheets.
Insights and Accountability – With mobe3, nothing is hidden. mobe3 provides full traceability and accountability, allowing warehouse managers and executives to see everything that happens in the warehouse, in real-time or after the fact. With mobe3, there are no silos between warehouse workers, managers and executives.
Cloud-Based and Secure – Each customer's data is SSL-encrypted, firewall protected and stored in their own database securely via the Microsoft Azure cloud service and on client devices engineered by one of the biggest names in mobile technology.
iOS Native – mobe3 leverages all of the iOS functionality that warehouse managers and employees are already familiar with, including FaceTime, messaging and photos. With an intuitive, familiar interface and ruggedized iOS devices, mobe3 slashes the hardware and adoption costs to a fraction of what conventional systems costs.
Improved Inventory Accuracy and Increased Turns – Using artificial intelligence and real-time insights gathered at every touchpoint in the warehouse's workflow, mobe3 doesn't passively track warehouse activities; it anticipates workflow and proactively recommends optimizations.
mobe3 was beta tested by more than a dozen companies in industries ranging from process manufacturing to distribution and discrete manufacturing, proving the system's effectiveness, flexibility and ease of deployment.
"Having been a part of WMS deployments five times previously, I was shocked at how easy deploying mobe3 was," said Kirk Connors, COO at Pro-Form Laboratories, a leading manufacturer of nutritional products. "Because of how mobe3 is designed, it was easy for our warehouse team to adopt. mobe3 has changed how our warehouse communicates, added individualized accountability and provided data-driven recommendations to optimize our processes and systems. In the last year alone, we've doubled our output and employees, and mobe3 has been instrumental in our growth."
Top mobe3 features include directed put-away; warehouse simulations; bin replenishment; advanced functions for pick, pack and ship; optimized cycle counts with statistical cycle calculator; smart barcodes; eCommerce picking optimization for manufacturers; user permission controls; integrated KPI graphs; inventory moves and adjustments; FaceTime chat; photo attachment to transactions; and management reports.
Source: Nasdaq GlobeNewswire
https://erpnews.com/v2/wp-content/uploads/2017/06/WMS-announcement-268x200-1.jpg
200
268
webmaster
https://erpnews.com/v2/wp-content/uploads/2018/10/[email protected]
webmaster
2017-06-02 00:00:00
2018-11-14 14:10:06
EVS announces first iOS-based WMS with artificial intelligence and warehouse simulation