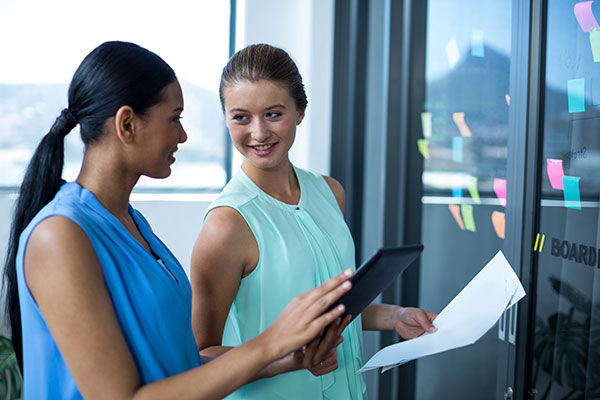 It is now certain that without digital transformation there will be no success. ERP software, which is the first step of digital transformation, is no longer sufficient for competition. So you need to look beyond ERP.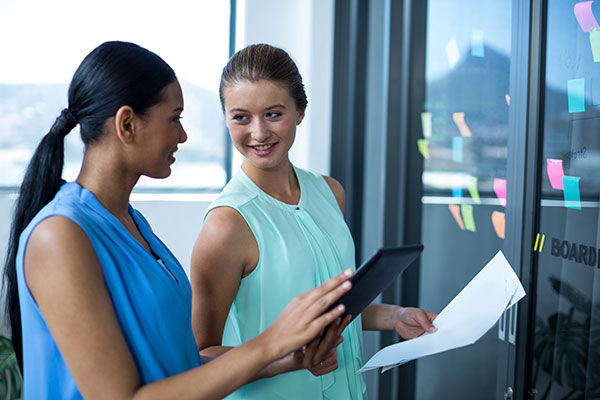 In 2012, Gartner analyst Laura McLellan famously predicted that in five years, chief marketing officers would spend more time on IT than chief information officers. At the time, her statement was radical. Although IT was growing in importance in correlation to business productivity, it seemed it would remain the domain of the CIO.
Today, we see that McLellan's prediction was far from radical, bordering on prophetic. If your CMO isn't tech savvy, chances are you may be looking for a new one. And they're not alone. Among the C-suite, chief financial officers now perhaps hold the most active role — in building the right technology stack for their companies.
CFOs and Technology are a Perfect Match
Why should the CFO be the one to manage the incredibly time-intensive process of building a tech stack? Consider the other obvious alternatives.
Your Enterprise Resource Planning (ERP) vendor could build and manage your tech stack, but they have an obvious conflict of interest. The ERP vendor has a vested interest in containing you within their own ecosystem. Your tech stack is limited by what your ERP vendor can provide and not an outcome of the best-of-breed options available in the market.
Keeping it in house, your CIO could lead the charge. But chances are, they may lack insight into some of the nuanced end business goals which finance is trying to drive. A CIO will likely lack the same awareness of how their technology choice might impact other stakeholders, including customers. This puts them at risk of choosing a system that may work well on paper, but struggles to overcome the complicated user and customer adoption process.
That leaves us with the CFO. While both the ERP vendor and the CIO should certainly maintain input into your tech stack, the CFO vote should carry the most weight. Since a tech stack is critical for the success of a finance organization, a CFO well-versed in IT can control their own destiny.
Going Beyond the ERP
While a tech stack is 100% necessary, having one doesn't cancel out the importance of a comprehensive ERP; in fact, the ERP should be at the core of your tech stack. Whether your company uses SAP, Oracle or a legacy ERP system, the ERP will always be the single source of truth.
Your ERP allows you to digitize all of your information and store it centrally, but actually accessing and processing that information requires hours upon hours of manual clerical work and laborious data entry. Thus, an ERP can serve as an excellent record-keeping tool, but doesn't actually do much to facilitate day-to-day tasks.
For completing tasks in the most efficient way possible, a major enterprise should seek out purpose-built platforms for core finance process such as record to report, procure to pay or order to cash. By choosing these types of technologies which work well with mainstream as well as legacy ERP systems, companies can level up their productivity in a big way.
A Glimpse at the Ideal Tech Stack
If the ERP is the star of your tech stack, then a data integration layer should serve as your best supporting actor. The data integration layer should connect all data across the company, and support with reporting, analytics and visualization. Gaining this level of visibility and resulting insights should be a priority for all CFOs.
Next on your list should be a solution for accounting, budgeting and financial planning and analysis (FP&A). There are several native ERP offerings in this category as well as SaaS software that simplify modeling and testing.
To round out your tech stack, make sure to include services for other remaining tasks that can be optimized with technology: procure-to-pay, order-to-cash, reconciliation and financial close and treasury management, for example. For each of these functions, technology services can provide integrated support that can automate daily functions and improve productivity. When done right, these services can more than pay for themselves.
Change Management: Ideation vs. Implementation
Knowing what your ideal technology endgame looks like is half the battle; the other half involves actually implementing your tech stack by gaining buy-in across all levels of the company. That battle can often be uphill as even the most tech-savvy finance team can be resistant to change. To overcome inertia, change tactics by gaining employee buy-in through prioritizing and trial testing new tools that offer an immediate impact; systems which can automate clerical functions are often the lowest-hanging fruit for starters.
Instant productivity gains for your finance team will go a long way in convincing them that investing the time and energy into mastering new systems will bring worthwhile rewards. Then, focus your amp-up on products with clear and tangible return on investment (ROI). While many vendors will try to sell you based on hype, ROI should always win out over buzz-based benefits.

https://erpnews.com/v2/wp-content/uploads/2019/06/beyon-the-ERP.jpg
400
600
katie
https://erpnews.com/v2/wp-content/uploads/2018/10/[email protected]
katie
2019-06-14 08:26:31
2019-06-14 08:26:32
Modern Companies should Look Beyond ERP