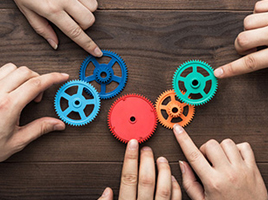 TrueCommerce, a global provider of trading partner connectivity and integration solutions, today announced its integration with Acumatica, the world's fastest-growing cloud ERP. The new TrueCommerce offering helps organizations maximize ROI with this popular business system by integrating both wholesale trading partners and digital commerce channels while also automating order-to-cash interactions and fulfillment processes – all in an easy-to-use and maintain, hosted environment.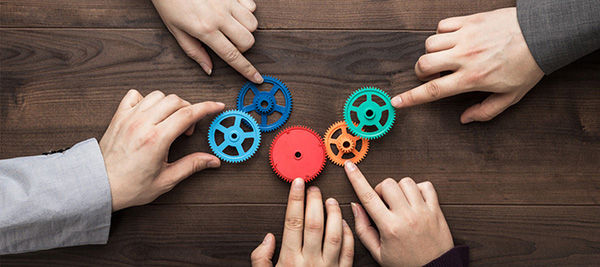 "TrueCommerce works with leading ERP providers to extend their native platforms by integrating commerce and fulfillment interactions across their user's respective value chains," said TrueCommerce president Ross Elliott. "Acumatica is a fast-growing ERP provider serving a large community of dynamic organizations. We decided to make a strategic investment to offer them the full breadth of TrueCommerce capabilities that includes our best-in-class unified commerce suite."
TrueCommerce for Acumatica features and benefits include:
Through a single connection with Acumatica, TrueCommerce provides immediate integration with a global connected trading partner community, including support for XML and global EDI data standards
Fully integrates business documents exchanged with customers including sales orders, order confirmations and invoice transactions
Powerful business rules automatically validate unit pricing, purchase order numbers, items and more before processing transactions into Acumatica
Multi-channel integration including pre-built connectors for dropship vendor programs, fast-growing online marketplaces and e-commerce storefront systems
Accelerates drop-ship, marketplace and e-commerce orders processing by automatically creating new customers within Acumatica when a new sales order is created
Simplifies fulfillment through direct integration with 3rd party logistics (3PL) partners or utilization of TrueCommerce's fully integrated Pack & Ship application
The TrueCommerce Packing List and compliance labeling add-ons simplifies the management of all trading partner requirements for packing list templates, including content, data and graphics
"Our diverse customer community knows that Acumatica partners with best-in-class organizations to maximize ROI in our platform," says Christian Lindberg, Vice President of Partner Solutions for Acumatica. "TrueCommerce offers a vast pre-connected commerce network, ease of deployment and reliability. We see great promise in TrueCommerce's abilities to help our customers compete in today's digital first multi-channel environment, and we are looking forward to working together."
TrueCommerce's Acumatica integration is an extension of TrueCommerce Foundry – a broad set of unified commerce services and apps that connects customers, suppliers, channels, and systems. This platform revolutionizes supply chain visibility and collaboration by helping organizations make the most of their omni-channel initiatives through business P2P connectivity, order management, collaborative replenishment, intelligent fulfillment, cross-functional analytics, and product information management.
The solution leverages TrueCommerce's Global Commerce Network that includes over 92,000 pre-connected retailers, distributors and logistics service providers. A true managed services provider, TrueCommerce manages the onboarding process for new trading partners as well as the ongoing management of trading partner specific mapping and labeling changes.
Source: Nasdaq GlobeNewswire
https://erpnews.com/v2/wp-content/uploads/2018/06/TrueCommerce-268-1.jpg
200
268
webmaster
https://erpnews.com/v2/wp-content/uploads/2018/10/[email protected]
webmaster
2018-07-05 00:00:00
2018-11-14 14:07:45
TrueCommerce Announces Acumatica Integration