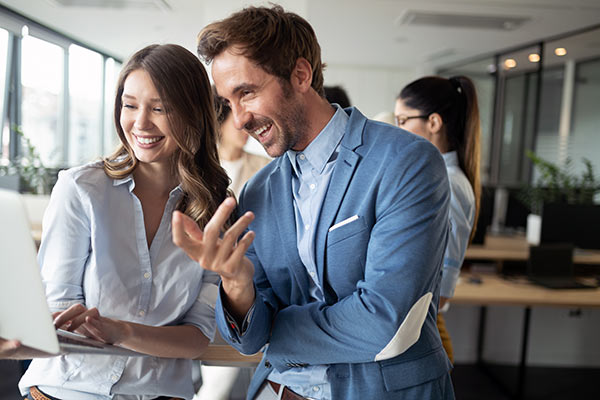 When a company expands and acquires new businesses there are questions to be answered about the most effective way to integrate them. Can the acquisitions be incorporated into the parent company's IT system or is it preferable to give them the autonomy to choose and run something on their own? Is there even anything out there that is up to the job?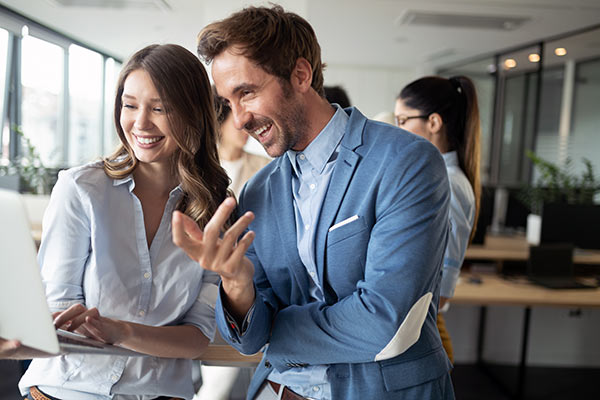 It might be tempting to think that putting everbody onto the same system would be the cheapest and easiest solution for everyone, but smaller subsidiaries, may not need the complexity and functional depth of the parent systems. What's more they may be swamped by complexity they don't need and can't afford. The problem is that they need to share information, like reports, with HQ on a regular basis, so it is hard to see a way round it.
This is where a Two-Tier ERP approach can be helpful. When two compatible ERP systems are integrated and run alongside each other – information can be shared easily. This is how it works: The parent company operates a comprehensive Tier one ERP system at the corporate level and the subsidiary adopts a lighter, more flexible version at tier two.
There are many advantages to this approach – here are 4 of them.
Fast Integration: A light cloud ERP solution can be implemented in half the time it takes to introduce a one-tier solution of the same scope.
Simplicity: A Tier 2 solution can usually be pared down to only the processes that the end users need to do their jobs. This "ERP lite" gives you a cheaper and more flexible alternative to the existing heavily customised corporate ERP.
Simple and Cost-Efficient Implementation: The preconfigured processes that come with an out-of-the-box solution mean you get access to something that works really well from the outset, which can save lots of time.
Less complexity: Many subsidiaries get overwhelmed when they are forced to work with a system that is too complex for them. They might seek to work around this or even implement their own ERP. This can end up with more costs and complication and even less compatibility. Not the desired outcome!
How do you decide where this is appropriate?
You can use a decision tree to decide which companies will benefit from Tier 2 and which should stay with the parent system. Usually Tier 2 subsidiaries have simpler processes than the corporate offices while bigger subsidiaries are more likely to stay with the bigger system.
How do you organise a global rollout?
You can do this anywhere in the world with the help of good knowledgeable partners. Where they have formed an alliance such as the United Vars group of SAP partners, you get access to experts worldwide. United Vars for example can bring together specialists in 90 countries.
Do you have any examples?
HMD – the Finnish company behind Nokia implemented SAP Business ByDesign in more than 10 different entities involving 5 different partners around the world. By pooling expertise the entire global implementation involving 33 countries was completed in just 9 months.
Adopting a two-tier hybrid solution (such as S/4HANA Cloud ERP with SAP Business ByDesign) can make both parent and subsidiaries more efficient, and transparent. We believe this option provides two to three times more value for the same budget – giving customers exactly what they need; fast, effective, global standardisation, while cutting costs.
https://erpnews.com/v2/wp-content/uploads/2019/06/two-tier.jpg
400
600
katie
https://erpnews.com/v2/wp-content/uploads/2018/10/[email protected]
katie
2019-06-21 12:53:12
2019-06-21 12:53:14
Can you Solve The Expansion Conundrum? Why Adopting A Two-tier System is the Answer You've been Looking For.