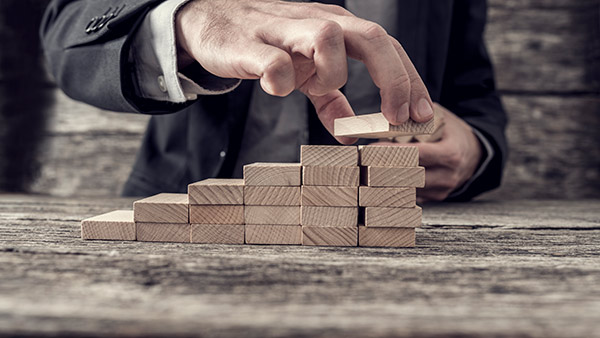 Our customers will tell you there is no downside to investing in manufacturing software. Most of them agree on one thing and that is they wish they had started sooner. They would also tell you that they would not be where they are today, without the right ERP implementation strategy.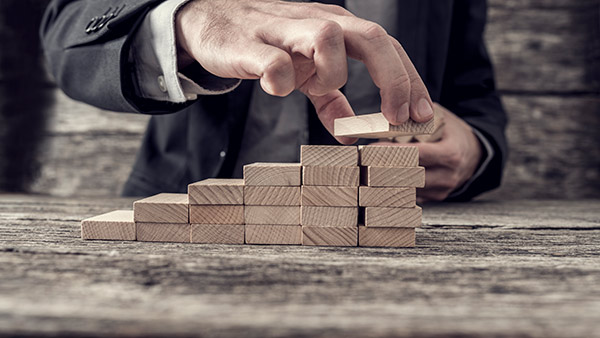 Implementation is one of the most crucial pieces to reaping the full benefits of any ERP software. It is also one area where you will find extreme variation between software providers. After looking closely at applications provided with a particular ERP solution, the software's flexibility, and ease of use, the implementation process should be examined closely too so that the amount of time and work involved in putting the software in place is fully understood.
For more than 40 years Global Shop Solutions has worked with nearly every type of manufacturer in nearly every industry, and we can tell you that the implementation process requires a significant amount of preparation and planning. The implementation process is what takes you from initial purchase to full performance. The process in between is as critical as shop floor operations are to your business. To set a solid foundation for your business and your ERP software to build upon, you must have the right implementation strategy.
Below is an outline of the 9 stages of ERP implementation that we have developed and follow for every new implementation. Follow these stages when implementing ERP software to ensure it runs smoothly and successfully as possible.
Infrastructure. Examine what IT infrastructure you already have. Take the time to document what software and technology you already have in place. Then allow your software provider to make recommendations for changes or upgrades to meet requirements for your new ERP system. This is one area you don't want to scrimp on. Having the right IT infrastructure in place to help your company see ROI quickly.
Process Analysis. Teach us how you do things. ERP software is built to make your existing processes more efficient. During this stage, you will walk your ERP Consultants through your operations and processes. We will then analyze your process to make specific recommendations that fit your companies' individual needs and show you how ERP software can simplify those processes.
Detail Implementation/Plan Analysis. This is where every step of the ERP implementation process is mapped out and a timeline is created. Developing a plan for the remainder of your ERP implementation process will require strong collaboration between your implementation team and your ERP software Consultants.
Training. Training on a new ERP software is very important.  Users must understand exactly how the ERP software works, the flow of data, and how a completely integrated system fits together.    With Global Shop Solutions, every user can attend a free week of training to prepare for launch. This week of training includes an entire run-through of all the applications from quote to cash. Training can also include onsite consulting, virtual consulting, and webinars to ensure your team is prepared for the implementation and go live.
System Setup. This step is where we configure the ERP software to fit your business and process needs. Options are configured and reviewed to ensure the ERP software is set up as efficiently as possible. 
Data Migration. In this stage, you should migrate your data into the ERP system multiple times and test it. If you choose the right vendor, the data you have exported from your previous system will be imported into a single integrated system. Our experienced ERP Consultants guide you through this process and oversee the testing process to ensure migration is complete and accurate. The data you have exported from your previous system should be imported into a fully-integrated ERP system.
Interface/Custom Development. ERP software can integrate with many third-party applications. During this stage, any connections that need to be created for those third-party applications will be set up and tested. This may include a program you are already using, a custom report or dashboard built within your ERP software.
Testing. Now it's time to test – test the system, the flow of data, and the accuracy of information. There are many iterations of testing that we go through to ensure the users have signed off and the team is ready for the go-live. We want every launch of our ERP software to go as smoothly as possible. To ensure that, it is important to spend time testing the system. Our goal is to find and solve problems before the launch, rather than after.
Go Live. ERP Consultants come onsite to oversee the launch and to celebrate. The Consultants will be available to troubleshoot and answer any questions needed.
Having an ERP software company that is a partner in, not only your ERP implementation but also your long-term business success is crucial to getting the full benefit of your ERP investment. Watch this video to hear aluminum components manufacturer Sheri Principato at Geremarie Corporation share her experience with ERP Consultants that handle ERP implementations at Global Shop Solutions.
If you are interested in learning more about Global Shop Solutions' implementation and software, you can find more detail available on our website: https://www.globalshopsolutions.com/erp-consultants-for-manufacturing.
https://erpnews.com/v2/wp-content/uploads/2020/04/ERP-implementation.jpg
338
600
katie
https://erpnews.com/v2/wp-content/uploads/2018/10/[email protected]
katie
2020-04-06 14:13:03
2020-04-06 14:13:03
The 9 Stages of Successful ERP Implementation