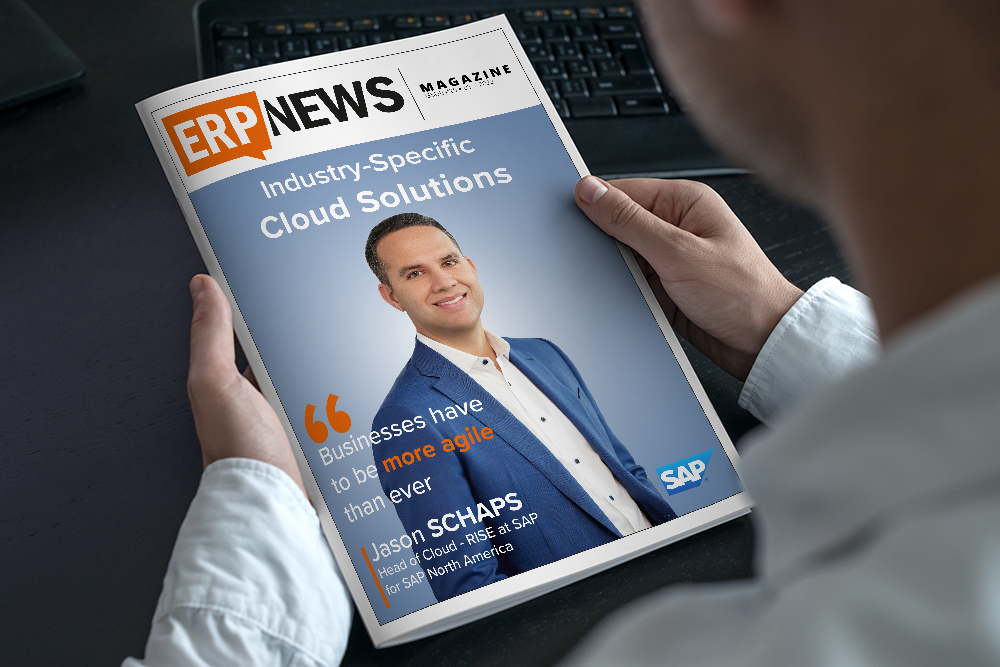 Coping with the effects of changing market conditions is critical for businesses today. Businesses that need to be more agile than ever before are turning to industry-specific solutions, to achieve the agility required by an end-to-end industry value chain. But does an industry solution offer businesses protection against changing global conditions? Can it provide the flexibility and dynamism they need? If you are looking forward to knowing the answers to these questions, our interview with Jason Schaps, head of Cloud -RISE at SAP for SAP North America, is just for you!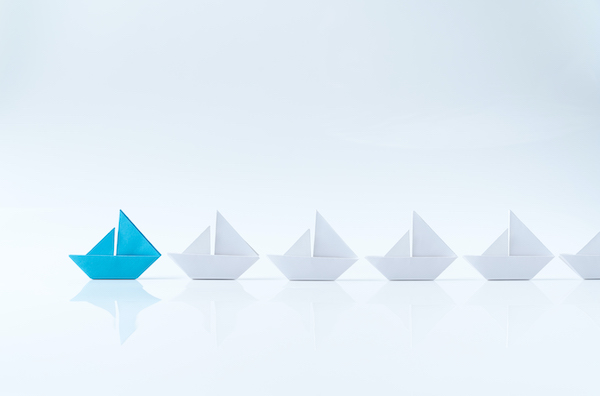 Could you tell ERP News readers about yourself and your role in SAP?
Sure, I'm the head of cloud/RISE with SAP for SAP North America, which essentially means I am responsible for creating a comprehensive and cohesive go-to-market strategy for our company's cloud ERP solutions. In the last year or so, that's meant a special focus on helping customers shape their digital transformation journeys using our RISE with SAP offering, which has been a really fun and exciting thing to do. I've also served on SAP's Leadership Council, with a focus on developing young talent and addressing significant challenges in our ecosystem, which is something I'm really passionate about as well.
The pace of change in the business world has increased exponentially in the past two years and businesses had to take quick steps for digital transformation. Selecting the right ERP software for their businesses was their top agenda. What do you recommend businesses should consider when choosing ERP software?
Initially, it starts and stops with requirements, both business and technical. It's imperative that you interview all your key constituents and stakeholders and get feedback from them on what they need in ERP software — and what they need it to do. If you're in banking or finance, for instance, real-time visibility is critical to keeping up as markets evolve throughout the day, and you need something with the functional and technical capabilities to keep up. It's all about bridging the gap between what you need as a business and what the technology can deliver.
The second thing you have to think about is your industry. Are you working with a partner that truly understands it? That truly understands your business? They need to have experience and a strong track record in what you do for you to trust that you're on the road to success. This is vital.
Last but not least, look around for customers like you when beginning the process. As they say, the proof is in the pudding, and any provider worth their weight should be able to offer references that have traversed a similar path to your company. Hear their stories, talk with them, and ask them if they would do it all over again. Learn from their experiences, so you can better shape and guide the process you're about to undergo.
The first dazzling question for a company that is in the software selection phase is whether to choose an industry-specific solution or not. Could you give us some tips about this? What are the benefits of choosing an industry-specific solution?
I would say this: Businesses have to be more agile than ever before to cope with the effects of today's rapidly changing market conditions, making the agility inherent in an end-to-end industry value chain more critical than ever. In other words, an industry solution will give the business the flexibility and dynamism it needs to insulate itself and protect against volatile global circumstances.
Let's be clear, too. This isn't about choosing between industry expertise and best-in-breed technology. You don't have to choose one or the other. It's about leading with a strong cloud core and then innovating around it with industry-specific applications. The right ERP partner can provide a company with the opportunity to have their cake and eat it, too.
What are the top industries to benefit from cloud applications' adoption?
To be honest, the cloud is just table stakes now, across all industries. Perhaps there was a time when we could point to a specific industry that was leading the way in cloud adoption, but today all companies have to find ways to be more agile, reduce risk, and innovate faster. The cloud operating model is the best equipped to help companies achieve these objectives.
In fact, even areas one might not expect, like regulated industries, are rapidly embracing the cloud operating model. In many respects, in the world we live and operate in today, the cloud is really the only choice.
What are the key components of RISE with SAP? How can businesses decide whether RISE with SAP is suitable for their companies or not?
There are a number of key components to RISE with SAP, so let me lay it out for you.
First, there's the ERP itself, which enables full process transformation and continuous innovation within the core. Then, we have business process intelligence, or BPI, which offers better, faster insights for customers and enables easier identification of opportunities for improvement and outcome acceleration. Third, there's the business technology platform, or BTP, which is really where the magic happens. BTP serves as the foundation for both cloud and hybrid environments, acting as a single platform to provide plug-and-play capability for enterprise applications, analytics, integrations, extensions and more. It really brings together the power of intelligent apps and the depth and breadth of our partner ecosystem, making it easier for our customers to drive innovation and transformation around the core. The final pillar, of course, is the previously alluded-to industry-specific and cloud LoB applications that SAP offers.
So, really, there are several ways to determine whether RISE is suitable for you. Are you looking for a partner relationship with greater accountability than ever, one where the success of your investment and their IP is inextricable? Are you aiming to offload the risk associated with running your core ERP systems? Are you interested in recasting internal resources so they can focus on more strategic, top-line initiatives? Are you hoping to establish a platform you can truly innovate in? And are you attracted to a more flexible and predictable commercial model?
If the answer to any — or all — of these questions is yes, then RISE with SAP is worth considering.
SAP has announced SAP RISE for Industries at the Sapphire Now event last year which extends the value of RISE with SAP with additional transformation packages for five industries. What is the reason behind adding industry-specific functionalities to RISE with SAP?
It's simple. In the 50 years SAP has been in business, we've been known for not only enhancing end-to-end integrated business processes, but for our acute focus on and understanding of industry. The reason our customers have been successful is because of our technology and our knowledge of industry. That's still the case today.
The introduction of industry-specific applications in RISE only strengthens that value proposition, by enabling us to further augment and address specific needs within a given industry — and to improve the overall success of a given transformation. We want to make it so that with SAP, you don't have to choose. You get it all.
What does the future hold for ERP? How do you think the industry is evolving?
Accountability is the word that comes to mind when I think about the cloud economy we live in today and where it's heading.
Customers continue to expect more from their systems and from their partners. They want intelligence, dynamism and duality. They want systems resilient enough to withstand ever-changing and volatile market conditions. They want greater automation, more holistic service delivery, and improved ROI. They want solution providers to be able to promise all of these things and more. But most of all, they want them to be able to deliver them.
SAP continues to be the market leader in the enterprise applications market. Being an industry leader isn't easy, but it's more difficult to maintain success. How does SAP ensure the continuity of this success?
Through a continued maniacal focus on our customers and their success. That's really all there is to it. To be the leader and to remain the leader, we always have to keep our customers at the forefront of every decision we make.
Because cloud sales are one thing. But cloud sales without successful go-lives and consistent renewals? That defeats the point entirely. We maintain and increase our success only if our customers are equally, if not more, successful. And that's achieved by locking arms with our customers through every stage of their transformation journey, from delivering their SAP workloads in the cloud to transforming and improving their business outcomes over time.
We're really excited about all of the success stories we're going to be able to share this year with RISE, so stay tuned for that. This is definitely just the beginning.
https://erpnews.com/v2/wp-content/uploads/2022/03/ERPNEWS-25-mockup.jpg
667
1000
katie
https://erpnews.com/v2/wp-content/uploads/2018/10/[email protected]
katie
2022-03-25 12:11:52
2022-03-25 12:11:53
Businesses Have to Be More Agile Than Ever