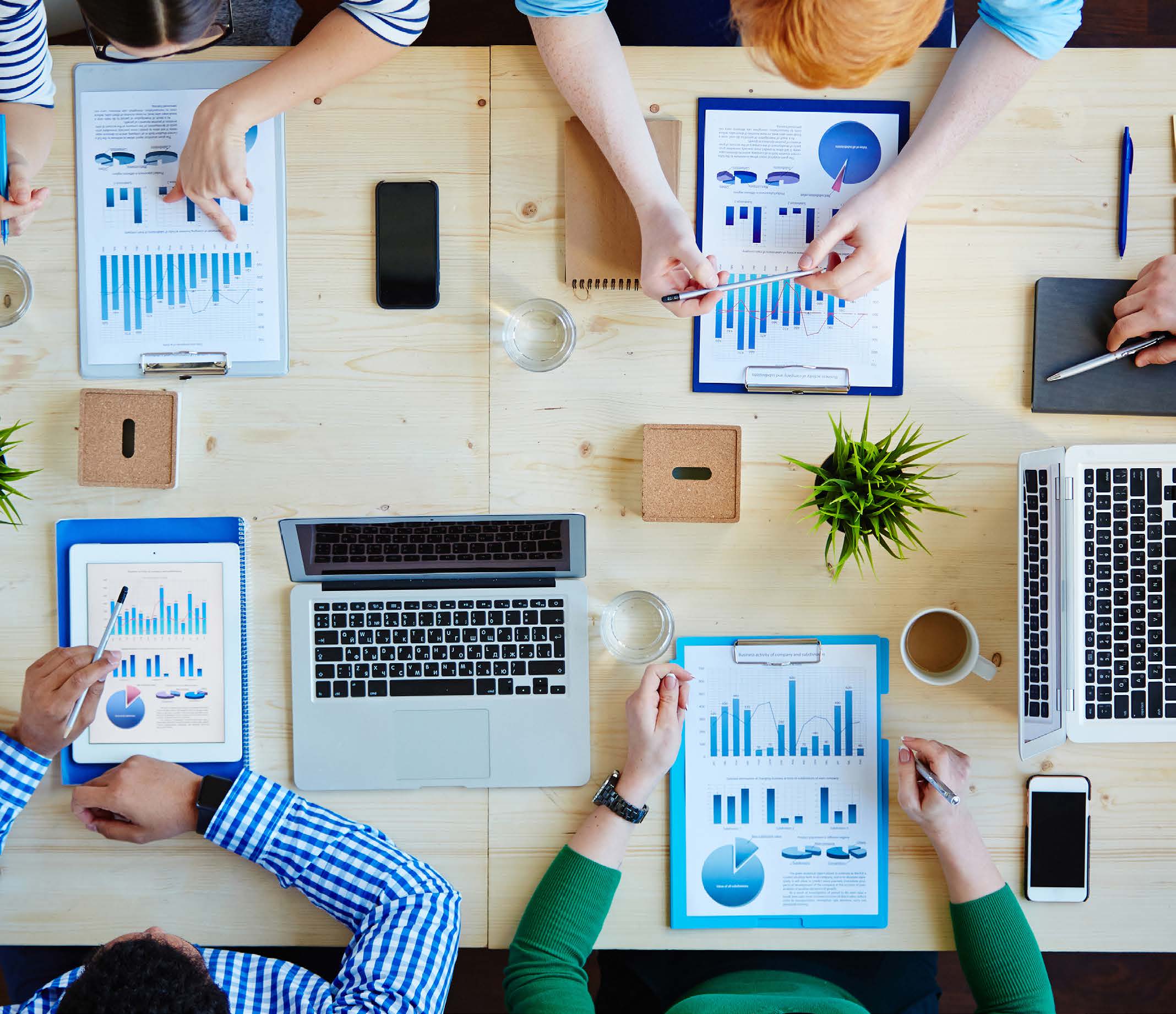 A CPM system monitors and manages an organization's performance according to finance-driven key performance indicators and they help CFOs manage strategy. Wayne Slater, Director of Product Marketing at Prophix shed a light on why a CPM system is critical for businesses and which actions should be taken by the CFOs to improve the business performance and gain a competitive edge in these strange times after the pandemic.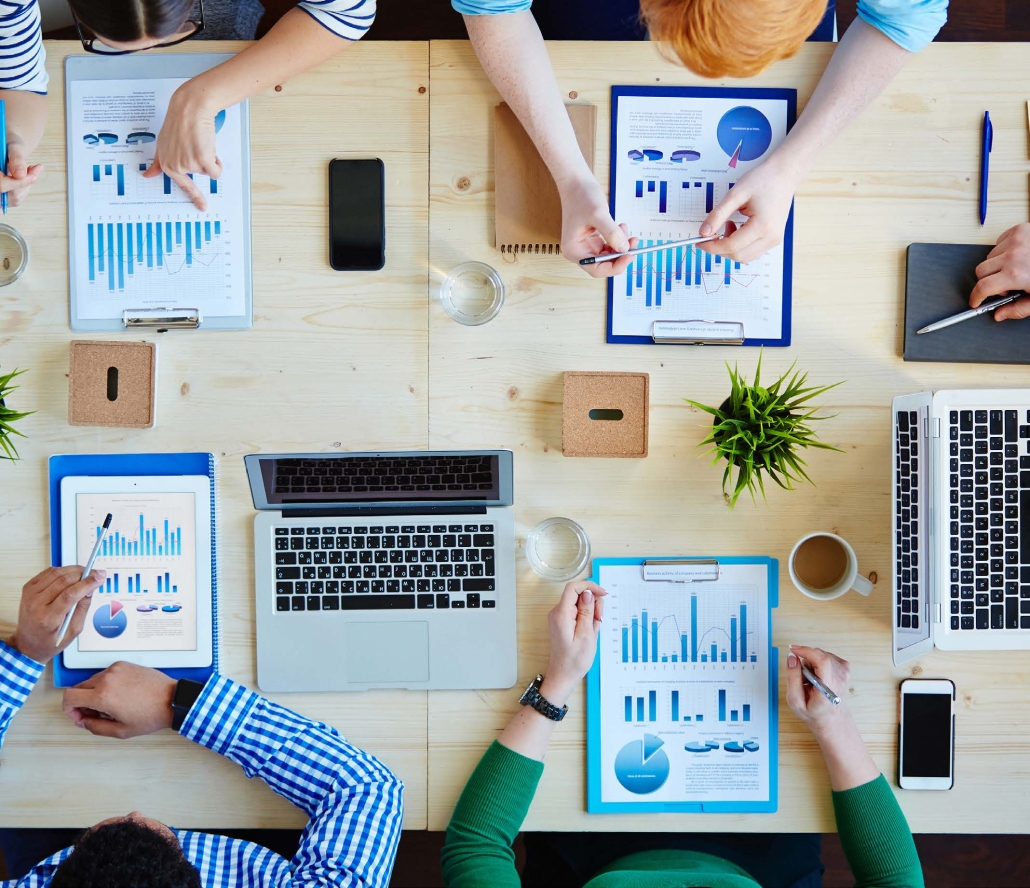 Could you tell ERP News readers about yourself and your role at Prophix?
Thanks and yes. My name is Wayne Slater and I'm the Director of Product Marketing here at Prophix. Prior to Prophix, I spent 25-plus years helping organizations solve their productivity and business growth challenges through the assessment and selection of business software solutions such as ERP, CRM, MES, and, most recently, Corporate Performance Management (CPM) software.
Prophix is a global leader in Corporate Performance Management (CPM) software. What is the goal of CPM software and why is corporate performance management important?
Corporate Performance Management (CPM), sometimes known as Business Performance Management (BPM) or Enterprise Performance Management (EPM), is a term used to describe the various processes and methodologies involved in aligning an organization's strategies and goals to its plans to guide the success of the company. CPM software solutions provide an organization with significant business insights by facilitating and streamlining financial planning and analysis (FP&A) processes, such as budgeting, planning, forecasting, scenario analysis, consolidation, and financial reporting. I'm sure you can imagine why doing FP&A better increased in importance over the past two and a half years.
Finance offices are the key departments within which an organization needs to obtain a competitive advantage especially post-pandemic over the past 12 months. Which actions should be taken by the CFOs in terms of improving the business performance?
In times of market uncertainty, and honestly, there's no foreseeable end in sight to this environment right now, Finance teams need to create stability and predictability where they can. But as the last two years have taught us, positive indicators of progress are also accompanied by harbingers of turmoil just around the corner. That's why it's more important than ever for Finance teams to be able to pivot on a moment's notice – and to bring the organization along with them.
Here are some things CFOs should consider to help improve business performance today for the uncertainty of tomorrow:
Invest in Digital Transformation
Finance leaders need to prioritize investing in performance management, automation, and artificial intelligence (AI) tools to help their teams and their organizations become nimbler. If you are still relying on repetitive manual tasks and siloed processes, it's time for an upgrade. Advanced technology solutions not only help Finance teams budget, forecast, plan, and report faster, but they also provide valuable insights that will accelerate good decisions. But volatile market dynamics could require quick pivot shifts as well. Having the ability to analyze the impacts, instantly, on financials, and then shift resources quickly – even within a given budget cycle – will become a strategic advantage to many companies.
Hire Smart, Train, and Retain
It's not enough to simply have automation systems in place. Finance leaders need a team they can rely on to use those tools to analyze the data—and then explain in compelling terms what it all means to their colleagues across the company. Also, a record number of employees are leaving jobs for more meaningful work; work that leverages the latest technology while giving them greater work and social flexibility. So, don't just talk about it – Do it! Empower your employees by training them on advanced FP&A processes like scenario modeling, rolling forecasts, or zero-based budgeting. Then provide them access to cutting-edge technology that will not only enable them to successfully tackle those more advanced techniques but also help them build their careers. Lastly, include them in the decision-making process, solicit their insights and allow them to make mistakes.
Demonstrate Value
With modern tools and the right staff, Finance teams will be well-positioned to have an outsized impact on the organization. The Finance leader should use traditional Finance department skills like measuring and reporting alongside storytelling skills to illustrate the indispensable nature of the Finance function. Demonstrating the value of what finance can bring to the table is key to securing the confidence of the executive team and is often a prerequisite for obtaining the budget needed to help drive your financial transformation.
What are the factors to consider when choosing the right CPM software?
Given the ongoing dynamic market conditions, the market for CPM software to help drive financial transformation has never been hotter. This has driven massive growth and investment in the segment. But no one-size fits all. So, as you start your research do some self-reflection and profile yourself first, so you can partner with a CPM vendor who is best suited to meet your organization's needs. Factors to consider are:
The size of your business – There are solutions that better serve the enterprise, vs mid-market, and SME
The industry that you are in – Some vendors offer deep industry knowledge that can add value faster
The ERP / accounting system you use – Some CPM vendors partner with certain ERPs for more complimentary and easily implemented solutions
The processes you need to automate
Ideally, you'd like to reduce your dependence on manual processes and disconnected spreadsheets, so look at the vendors' approaches – Some offer purpose-built web interfaces complemented with automation and AI to streamline processes, while others offer a more basic, spreadsheet-first approach
The number of users and department stakeholders both inside and outside of finance, as some CPM solutions scale better than others
Your need for robust consolidation and close capabilities
And of course "What is your budget"?
Using some or all of the points above will help you short-list the most appropriate vendors; those with the right experience at the right price for your business.
Planful, a Financial Performance Management solution vendor, recently announced the acquisition of Plannuh, a Marketing Performance Management (MPM) vendor. What do you think about this trend of adding-on operational planning functionality to the core financial CPM platforms? How does this reflect on the CPM market?
What we're seeing is a continuation of a trend on the part of some CPM vendors to add operational planning functionality to their core CPM platforms.
Simply put, vendors acquiring or building operational planning capabilities are attempting to unite non-finance functions, such as Sales, HR/workforce management, and Marketing, with specific FP&A applications, following a model popularized by Anaplan, a CPM vendor acquired this year by Thoma Bravo.
What is your strategy at Prophix? Would you rather stay the course and focus on serving the Office of Finance or are you planning to acquire or build operational planning capabilities for your platform? Why or why not?
In stark contrast to Planful, Anaplan, and Board, CPM vendors such as Prophix are resisting the siren call of being all things to all people and instead are staying the course, devoted to serving the Office of Finance. The deeper needs of CFOs, Finance VPs, and Controllers are best served, in our opinion, by vendors that focus on their issues and problems, exclusively. There are also practical reasons for Prophix's commitment to CFOs and the Office of Finance. Based on data from EY, in 2020 the total addressable global market for mid-market CPM solutions like Prophix was $9.5 billion. This included companies between $10 million to a billion in annual revenues. Much of this is untapped ('greenfield') market space, so it's not surprising that Prophix will continue its razor focus on the CFO and the Office of Finance, delivering the most relevant and complete CPM solution to them..
About Wayne Slater
For more than 25 years, Wayne has been helping organizations solve their productivity and business growth challenges through the assessment and selection of business software solutions such as ERP, CRM, MES, and Corporate Performance Management (CPM/EPM). Described as an innovative marketer and results-driven business development specialist, Wayne has measurable success spanning multiple industries and channels with a proven track record for increasing awareness, driving engagement, and revenue creation.
About Prophix
To empower mid-market companies to achieve their goals, Prophix provides an integrated, cloud-based platform to the Office of Finance; one that delivers planning, budgeting, reporting, forecasting, and consolidation solutions. With Prophix, finance leaders improve profitability and minimize risk, and put the focus back on what matters most – uncovering business opportunities. Prophix supports the future with AI innovations that adapt to meet the strategic realities of more than 2,600 active customers, globally, who rely on Prophix to deliver tangible business outcomes and transform the way they work. For more information, visit www.prophix.com.
https://erpnews.com/v2/wp-content/uploads/2022/11/prophix.jpg
1841
2136
Pinar
https://erpnews.com/v2/wp-content/uploads/2018/10/[email protected]
Pinar
2022-11-28 08:48:58
2022-11-28 08:48:58
Improve Business Performance Today for the Uncertainty of Tomorrow