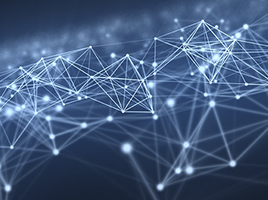 Imagine going forward in time 10 years, how will the technologies evolving today change the way we work? What will enterprise resource planning (ERP) look like in 2028?
The list of digital innovations moves on at a pace, with the Internet of Things (IoT), Industrial Internet of Things (IIoT), Blockchain, Artificial Intelligence (AI) and Augmented Reality (AR) all making daily headlines. The future, however, is not with these individual solutions. They are just the building blocks. The future is in the connected world, a world where 'Digital String' will link the technologies together into coherent solutions. Tasks that once took hours will be completed in seconds with automated data capture, visibility, integrity and transparency.
This is number two in a series of imaginary anecdotal stories set in 2028. This is the story of Laura, Head of Quality at Specialty Peppery Salads (SPS).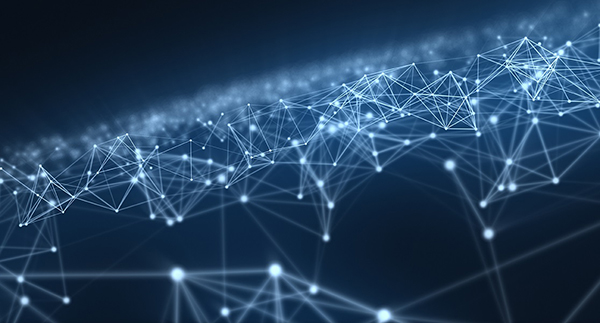 LAURA THE QUALITY MANAGER – SPECIALTY PEPPERY SALADS (SPS)
Laura stepped into the unmanned, dimly lit factory. She could just make out a couple of workers and the changeover bots setting up packing line six for the next run. It was bang on 11 o'clock when the call came in:
A face appeared on Laura's tablet. It was Mr. West from WASACO, he smiled, "Hi, Laura! How are you doing? Are you ready for the factory audit and recall test?" he asked. Laura replied, "Sure. I will start the audit now." Laura touched the Audit App on her tablet and asked Mr. West if he could see the screen. He quickly replied "Yes, I have your location and ready status. Let's get started."
Laura started walking down the production line. As she did, her tablet lit up: water analysis, temperature and bacteria ppm. Data coming from the leaf wash plant streamed onto her screen. Laura passed the sorting machine where bots were picking out damaged and discolored leaves. Leaf counts coming from other sensors together with real-time yield was streamed live to the audit system, ensuring compliance to the Waste Act of 2021.
As Laura reached the packing lines, she glanced at the wall and noticed the framed images on the wall. Smiling to herself, she remembered the time when people with hand-held devices would point at the black and white striped lines to read the data. It was different now. She watched the nano tags being applied (nano tags were near-invisible tags applied to every pack and they held all the production data as well as genealogy). Near field sensors, scanners and cameras checked the tags and packaging images then streamed the data to the Audit App.
Laura reached the end of the line, picking up more data from the metal detectors and in-line weighing systems, and finally watched the drones pick up and assemble the boxes and load them into the transporters. Laura touched the screen and stopped the audit.
"Excellent!" exclaimed Mr. West. "I have all the compliance data. Now, let's do the joint global trace, use tag ID 21A779J80023." Laura tapped in the tag digits and began reading out the trace data from her tablet, "Source material was single leaf, watercress, item 3452, picked 17/03/2028 at 11:08, field 5, zone 17 by drone harvester 18, case product 567899, packed 17/03/2028 at 11:34, waste 9% to recycle ref R456M, finished product 400.2 grams, shipped 13:36 on transporter 17-H to WASACO depot 11 and I have green ticks for all connected sensor and movement data." "Okay. Thank you, Laura," replied Mr. West. "I will now confirm the ongoing trace information, 21A779J80023, product 567899 was picked by operator 19 and shipped to WASACO Store11 on 18/03/2028 at 04:00, arrived on vehicle LSH7699 at 12:05, the pack was purchased at 17:32 the same day and is now residing in a domestic fridge ref7888900. I also have ticks for the connected data." Mr. West paused to double check nothing had been missed then added, "I will upload the data to the central probe. That was another successful audit. Thank you, Laura, and goodbye."
Laura closed her tablet and returned to her office remembering the first time Mr. West had come for an audit 10 years ago. ("A day in the life of Laura the quality manager")
IS THIS STORY FAR-FETCHED?
The simple answer is "no." This is not far-fetched at all. In fact, most of the individual technologies exist or are developing rapidly. So, let's look at the facts:
So, having established that most the solutions in the story will ultimately be possible 10 years from now, it will certainly be an interesting period for manufacturers. I will end this blog with a quote from the recently departed Professor Stephen Hawking:
"I believe things cannot make themselves impossible."
https://erpnews.com/v2/wp-content/uploads/2018/03/2028-268-1.jpg
200
268
webmaster
https://erpnews.com/v2/wp-content/uploads/2018/10/[email protected]
webmaster
2018-03-22 00:00:00
2018-11-14 14:08:33
ERP 2028 Part 2: Traceability And Digital String?