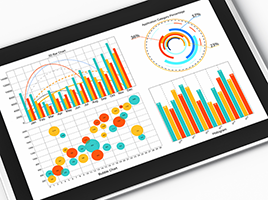 When companies implement their JD Edwards ERP, most feel locked into the stack provided by Oracle. Many organisations see the standard Oracle offerings — like Hyperion and One View Reporting (OVR) — as the only options available to them, and they're left without a choice but to design their reports based on often inflexible (and slow)ERP platforms. After implementing all of Oracle's technologies, many companies come to the realise that they aren't getting everything they need to effectively and strategically boost their business performance. While the Oracle ecosystem has manyessential capabilities, manyorganisationseventually discover that their business needs more in order to succeed.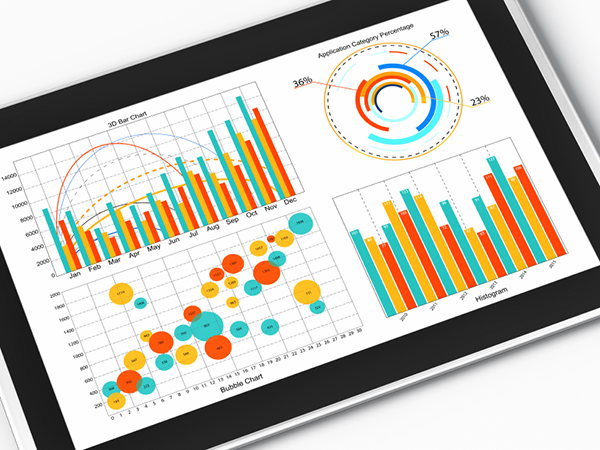 From my experience as an IT industry analyst and consultant for nearly 25 years, I've noticed some shortfalls within the Oracle ecosystem that many companies don't detect until they're already committed to the technology. The last thing anyone wants is to face buyer's remorse after they've chosen the wrong reporting solution, and have allocated their IT budget to its purchase and implementation. The total cost of ownership of Oracle's stack can be very burdensome inbudget terms. The implementation of these technologies can take months and thousands of dollars, not to mention the cost of IT resources and other maintenance support needed for its upkeep. One company I know shelled out $15,000 a month on Hyperion just to keep it running; this kind of money allocation is recklessly exorbitant.
What's more, Oracle's ecosystem is not as intuitive, responsive or innovative as other platforms within the market. In particular, the static reporting of yesterday is facing disruption as third-party tools are attracting more attention for their real-time, user-friendly, and leading-edge capabilities. Innovative software companies have identified the pain point Oracle ERP users are experiencing and have built a thriving third-party market to assuage these needs. Companies are now opting for best of breed solutions to match their business requirements and improve their business performance.
The main types of third-party tools — report writers,spreadsheet plugins,business intelligence (BI) solutions and corporate performance management (CPM) solutions — are not all created equal, however. Each has its own characteristics and specialties, which enable companies to pick the one that best fits their needs and goals.
These are the top features companies look for when selecting their third-party reporting tools, and each type of tool's success in delivering those features.
CPM Solutions
CPM (corporate performance management) platforms, like Anaplan and Hubble by insightsoftware.com,are the most intuitive for non-IT professionals to navigateand offer fleshed-out financial templates that prevent leaders from having to build these entirely from scratch. They include integrated reporting, provide analytical visualisations like dashboards and score cards, and planning capabilities for budgeting and forecasting purposes. Perhaps CPM solutions' most compelling feature is their completely real-time reporting, with real-time access to ERP data, that speeds up the time to valuable information. CPMs offer next-generation, cloud-based technology optimised for companies with many offices or dispersed employees, or are available as a purely on-premises platforms or as a hybrid deployment.
However, not all CPM solutions are equal. Some don't provide the integrated reporting, analytical and planning tools that make CPMs what they are. Because of this disparity, it's important for companies to vet a CPM solutions' capabilities before committing to a contract.  In particular, this is true with respect to Oracle Hyperion, which offers CPM capabilities but lacks some of the most important features of other platforms.
Report Writers
Report writersare generally on-premises rather than cloud. This means the platform ensures data and reports cannot be accessed outside of the office. This restriction doesn't work, therefore, if a company has a dispersed workforce, with employees who work remotely or travel frequently.
Report writers also come with pre-packaged financial reporting templates and real-time ERP integration. These templates can be useful, but the technology is typically built in such a way that it often requires IT support for report building. Thesetoolsalso lack planning capabilities, making it more difficult for the executive and financial teams to create budgets. And compared to other technologies, report writers have weak visualisations that aren't easy to interpret.
Spreadsheet Plugins
Spreadsheet plugins, such as Excel4Apps (GL Wand) and Spreadsheet Server, have the familiar environment of Excel that most learn in school and have used for years. Because they are so native to many, it's easy for users to get started and establish their reporting.
But, like Excel, spreadsheet plugins come with their usual weaknesses. One of the most common, and perhaps gravest, of the weaknesses is human error and suspicious data integrity, as different versions of one document get shifted around from email to email, and correct numbers get lost in the jumble. There is also no real security to speak of for spreadsheet plugins — such as authentication or password protection — to ensure that sensitive information is not compromised. Spreadsheet plugins also don't offer workflow automation or plugin tools that impact performance.
BI Tools
Traditional business intelligence (BI) tools, like IBM and Cognos, generally have a strong web interface and solid visualisation for simple, intuitive report interpretation. While they do have many good qualities, something many companies don't consider is that BI tools are really designed to work off historical data, meaning that data is not available in real-time. Other drawbacks mean that drill-down capabilities are usually limited. BI solutions also require custom integrations and template building, so if companies go down the route of a traditional BI tool, they will need someone in IT to create all of their reports. BI tools also have a heavy IT load for designing and maintenance. This situation removes the executives — the ones that steer the company's mission — from the data, and forces them to decipher it from knowledge received secondhand from an IT professional.
Many companies are unaware that these third-party tools can provide such powerful capabilities. But if the Oracle stack was doing all that companies needed, this thriving third-party market would not exist.
After weighing the common Oracle stack against these innovative third-party tools, many companies find they should reconsider their classic approach to reporting. Organisations deserve the industry's best that fulfills their specific requirements. The ultimate goal is to choose a reporting solution that will feed and foster a seamless transformation into a high-performing company.
By Philip Howard, Research Director at Bloor Research
https://erpnews.com/v2/wp-content/uploads/2016/08/third-party-268x200-1.png
200
268
webmaster
https://erpnews.com/v2/wp-content/uploads/2018/10/[email protected]
webmaster
2016-08-09 00:00:00
2018-11-14 14:14:15
Beyond Oracle: Why third-party reporting tools may be your best bet