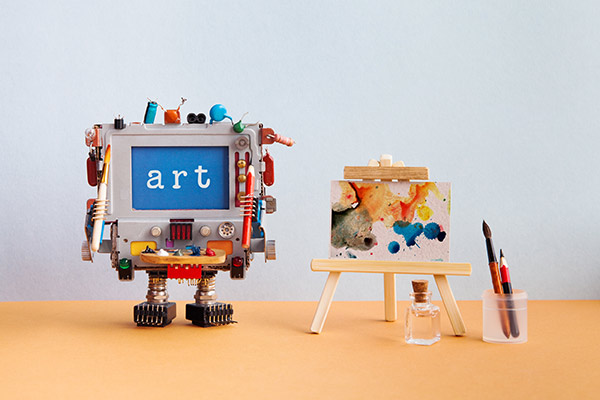 Digital transformation has become a driving force for businesses today. For companies that want to use this power correctly, many technological developments that come into our lives with Industry 4.0 are vital. Real-time, error-free and streamlined operations provided by developments such as machine learning and artificial intelligence, which have a serious impact on digital transformation, make the services of businesses more effective. Epicor, which is at the leading position in today's ERP market and uses new technologies very effectively, shows that it will maintain its position in 2020 with the advantages it offers to organizations. Terri Hiskey, Epicor's Vice President, Global Product Marketing, Manufacturing answered the most frequently asked questions on this subject for our esteemed readers.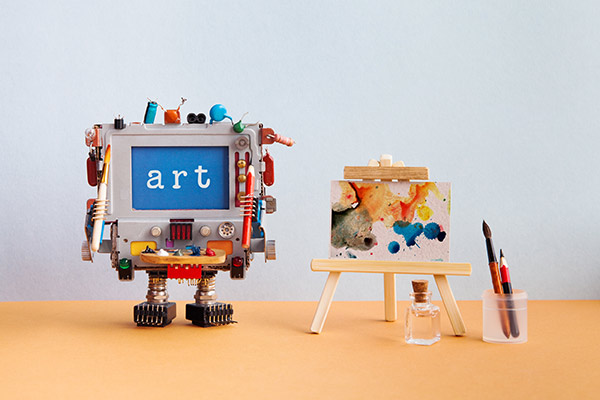 What role does data play in driving the connected factory?
Connected factories, driven by data analytics, are helping companies to automate various tasks. The amount of data now available to companies may seem overwhelming at first, but this information can be instrumental in helping business leaders stay informed, make crucial decisions, and plan ahead.
The manufacturing industry is reimagining its automation capabilities in light of recent real-world examples of AI and IoT. In the past, only single-function automation had been available to companies, with a fixed functionality based on designated rules that could not be self-optimized. Now, factories embracing smart technology can automate a variety of processes simultaneously – with the ability to connect to co-located machines and devices, as well as a wider network that can be integrated on an international scale.
How significant will machine learning be in progressing the manufacturing industry?
Machine learning provides a key opportunity for manufacturers to optimize their collected data, create the ultimate manufacturing environment, and continue to grow through automation. With machine learning, factories can use robots to operate with enhanced precision, thus reducing machine downtime and ultimately improving the production process in both quality and efficiency.
Machine learning also provides manufacturers with the ability to optimize their software to accurately predict outcomes. This can be continually improved upon as more data is collected and integrated into the system, allowing it to define patterns and track outcomes. Predictive maintenance, network security, and analytics are all areas that machine learning is helping businesses to improve upon, and it continues to revolutionize the manufacturing industry.
How will machine learning and artificial intelligence improve efficiencies for companies leveraging ERP?
With all eyes on machine learning to disrupt the industry and drive business growth, having the right ERP system in place can make or break a company's success. An adaptable and agile system will be the key to unlocking the potential of all that AI and IoT can offer the enterprise.
Machine learning and AI can take ERP from a functional role in business growth to a fundamental one. It is imperative that the ERP system in place is able to embrace and apply machine learning – this is the glue that connects the various aspects of dynamic manufacturing processing.
Visual solutions are one way that AI is being leveraged with ERP systems to accelerate operations and facilitate smarter working. By transforming data into visual information via AI, users are able to be more agile and accurate in their decision-making, based on a combination of events, market statistics, and historical data. AI can also provide helpful insights to improve accuracy, identify incidents, and forecast and adjust production or distribution levels based on customer demand.
How can businesses leverage the cloud to support their digital transformation?
Cloud-based systems are not new to the manufacturing industry. However, opportunities thrive to leverage cloud for additional improvement to business processes. Looking ahead, cloud environments will be further optimized and will bring a prolonged level of innovation and return on investment by allowing manufacturers to increase mobility and scalability.
In order to harness the potential of provocative new technologies such as AI, IoT, and robotic process automation, a growing number of workloads will need to transition to the cloud. From there, businesses can harness the overwhelming amount of data produced and have the power to process and gain insight from it. Reviewing the configuration of cloud environments for the age of AI and machine learning will be essential to enterprises understanding where efficiency and profitability gains can be made.
What else can businesses do to be successful and glean maximum value from their technology solutions?
Before the manufacturing industry can achieve these game-changing results by way of their software solutions, they need to thoroughly evaluate their existing processes. Once organizations can determine what is working and what needs to change, they can fully realize the potential of any new technology solution.
The right technology can be the key to transformation, so the choice of technology partner should be carefully considered when making plans to embrace innovation. Regardless of the solution implemented, it is crucial to realize that implementing new software solutions on sub-optimal processes cannot solve business issues. Before implementing any new technology, businesses must assess internal processes and define the ideal outcome. From there, they must work to bring these processes to the desired state. Once these steps have been completed, technology to enhance productivity and value can be implemented.
One other key factor is the software delivery model. Though many organizations are content with on-premises deployment models, it is often a cloud-based, software-as-a-service (SaaS) approach that can best empower businesses, drive improvement, and increase simplicity and automation. Good partners can help enterprises through the entire process to ensure the best decisions are made based on their company.
https://erpnews.com/v2/wp-content/uploads/2020/02/Machine-Learning.jpg
400
600
katie
https://erpnews.com/v2/wp-content/uploads/2018/10/[email protected]
katie
2020-02-25 07:54:02
2020-02-25 16:48:15
Machine Learning and AI can Take ERP from a Functional Role in Business Growth to a Fundamental One