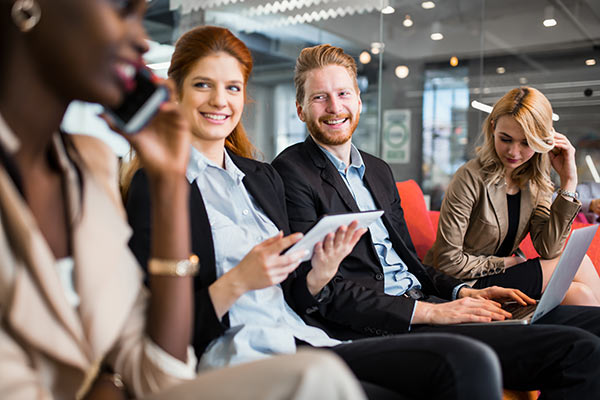 Since its inception, the ERP industry has continued to be critical for organizations by automating business processes. Together with the developing technology, ERP systems need new technologies to modernize organization's business processes. Among these technologies the blockchain stands at a separate point.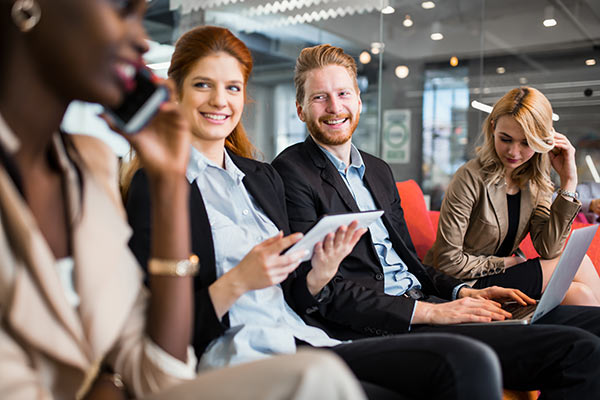 Let's start by asking ourselves a basic question: How has the ERP industry been making money since inception? The high-level answer is obvious: by selling solutions for automating business processes within an enterprise. The word "within" is critical. Whether it's front- or back-office functions, it's still all about internal business processes. However, most businesses operate within an ecosystem of partners and vendors. With the economy becoming more and more integrated, the need for cross-company collaboration only grows. But how many ERPs today offer a comprehensive set of "out of the box" solutions for automating external business processes? None.
How did we end up with a very mature industry for automating internal processes and a very immature industry for automating external business processes? Why is it that the capability to approve an invoice within the AP department was offered by most ERPs years ago, but if a vendor needs to approve your invoice, it's likely done via a semi-manual process outside of an ERP even today? What is that invisible barrier that separates often rather similar business processes inside and outside of the enterprise?
It's All About Trust
Let's consider a scenario where an ERP used by company ABC offers secure screens specifically designed to make business arrangements with its vendors (deliver or buy goods, approve invoices, etc.). This is not an unrealistic scenario if company ABC is big and has a lot of pull over vendors in its ecosystem. Can't we then automate business processes between company ABC and its vendors in the exact same manner as if we are dealing with internal automation? It's not that simple.
Let's say an agreement was reached through the above solution but later two companies are involved in a lawsuit. Can company ABC use records from its own ERP database to prove specifics of the contract? Probably not, as anybody knows that company ABC can easily manufacture any transactions in its own system (i.e., the above solution is not legally enforceable and has limited business value). The lack of trust between businesses is that barrier that was holding external automation back for so many years. To cross this barrier, we need to make records in an ERP legally enforceable for all collaborating parties.
What About Digital Signatures?
Digital signatures have been around for years and are accepted by courts in most countries. It seems like a great technology for creating legally enforceable transactions. However, it's rare to see this capability built into an ERP. There are a few reasons for that.
The first challenge is the need to procure and store private/public keys (effectively SSL/TLS certificates) for each user. If a third-party vendor is used, then we run into the cost, privacy, usability and scalability concerns. Existing software used for digital signing is generally built around documents (i.e., real legal paperwork), but this paradigm doesn't necessarily scale well or provide the necessary user experience if we need to sign transactions in an ERP.
Is there a light at the end of the tunnel? I believe there is, and it comes from what, on the surface, looks like an unrelated technology — FIDO (fast ID online) or Web Authentication standard. While the primary purpose of FIDO is to solve the authentication scenario by digitally signing a random string sent by a server, FIDO devices can also be used to digitally sign any business transaction. Imagine a vendor digitally signing any cross-company ERP transaction using facial recognition or a fingerprint scanner on a phone without the complexity or inconvenience of a third-party solution.
Why Blockchain?
If digital signatures combined with FIDO authentication devices are so great, then why do we need to talk about blockchain? It all comes down to one simple scenario: While a digitally signed transaction can't be altered without detection, it can still be deleted without a trace.
In other words, regardless of how unbreakable the digital signature is, if it's only stored in one place that's owned by an interested party, we still can't achieve legally enforceable trust. This is exactly where blockchain comes in, since it is essentially a distributed digital signature. In case of enterprise blockchains, such as an open-source Hyperledger project, each participant in the blockchain has their own node and stores their own copy of all signed transactions, protecting themselves from a scenario in which company ABC may decide to delete its own entry.
Incorporating blockchain technology into ERP products while allowing partners in the business ecosystem to store their own copies of digitally signed transactions in an economical way would be a transformational step for the ERP industry. It would open the door for ERP systems to no longer be internally bound but instead focus on and automate the entire end-to-end business processes.
We see this trend starting already with large companies (e.g., in the supply chain sector) initiating projects to create blockchain-based solutions and include smaller companies within their ecosystems. However, few organizations can afford such projects. While major cloud providers are already offering blockchain as a service, it's a PaaS-type offering. This means you get blockchain nodes deployed for you (which certainly helps), but all the business rules (smart contracts), flows and interactions need to be designed per the needs of a specific project. Not only that, but the company driving the project needs to get buy-in from its partners to participate in the blockchain and maybe pay for their nodes.
We can think back to the days when ERPs were not widely adopted and companies typically had their own homegrown solutions for HR, billing, payroll and other workplace functions. This is where the blockchain technology is today, with larger enterprises seeing so much value in automating external business processes that they are willing to invest in and create their own unique homegrown solutions. But what we really need is for ERP vendors to step up, think through most typical business flows and deliver those blockchain-based solutions as SaaS offerings with all the smart contracts and flows provided as part of an ERP.
ERP Pricing: Get 2019 pricing on 45 different ERP systems. Click to download your free guide.
https://erpnews.com/v2/wp-content/uploads/2019/03/blockchain-1.jpg
400
600
katie
https://erpnews.com/v2/wp-content/uploads/2018/10/[email protected]
katie
2019-03-27 10:12:52
2019-03-27 10:12:52
The Impact of Blockchain Technology on the Future of ERP