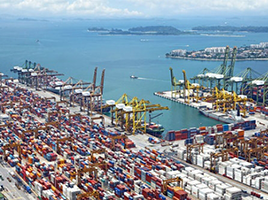 ERP News – worldwide – erpnews.com – This year has already seen the development of a number of drivers of behavior change in the logistics sector. Many of these have implications across our businesses, but some are especially pertinent when considering how logistics ERP fits into our business.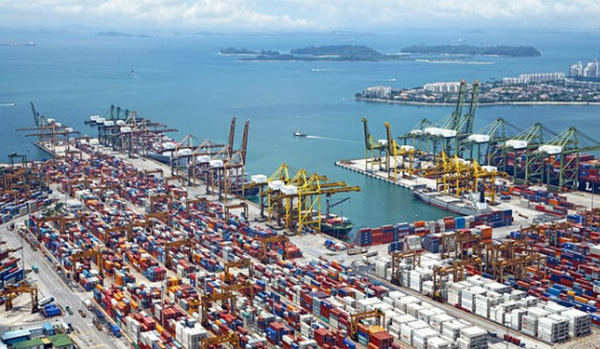 1. Government regulations
The EU Union Customs Code is one example of government-required compliance that adds to the burdens of shipping companies. Beginning in 2016, goods shipped by sea from one European Union country to another will no longer be assumed to be a shipment from one EU member to another. Carriers will be obliged to provide a proof of union status with each container delivery.
Recommended reading: Distribution ERP software comparison guide
Logistics ERP should help prepare the necessary documentation. The carrier's ERP will provide the documents to the port. The receiving customer's ERP will need to add transit time before their expected receipt and they will also want to have copies of the proof documents to expedite resolution of any problems. In another example, July 2015 saw the new Safety of Life at Sea requirements to verify the gross mass of shipping containers.
2. Global unease and change
Terrorism is present around the world in many forms. This can require logistics ERP systems to plan routes that avoid terror hot spots. The price of crude oil continues to fall. For some of us this means our ERP will plan around reduced shipping costs. For others, ERP will need to help manage a business with significantly reduced revenue. The UN Paris convention on global warming recently asked for reduction in carbon emissions by 2020. ERP has tracked micro-environments where our inventory is stored for a long time. Now ERP will need to track the macro environment and our own business' emissions.
3. Hawthorne effect and dashboards
Our behavior will improve when we are watched. The famous study of the Western Electric Hawthorne plant documented this change in behavior. Gallup work engagement studies show people want to have a clear understanding of what is expected of them and whether they are doing their jobs correctly. We have had executive dashboards in logistics ERP for years and the ability to deploy a dashboard remotely on hand-held devices is now commonplace. 2016 is the time to extend ERP dashboards to everyone in the supply and distribution chain. Imagine data from your logistics ERP on the dashboard of the semi tractor-trailer rig carrying your product to a customer site. Would that help?
4. Safety requirements in the food chain
In 2015 there were major outbreaks of E. coli traced to Costco and to Chipotle. The need for strong controls, whether health or antiterrorism, throughout logistics will continue to grow and ERP systems are a component of those controls. ERP can track where a product is at any moment when supply chain functionality is implemented correctly. ERP can also be linked with remote sensors to track and document the environmental conditions in a warehouse or in a container.
https://erpnews.com/v2/wp-content/uploads/2016/03/logistics-erp-shipping-port-268-1.png
200
268
webmaster
https://erpnews.com/v2/wp-content/uploads/2018/10/[email protected]
webmaster
2016-03-18 00:00:00
2018-11-14 14:16:06
4 trends set to change logistics ERP in 2016