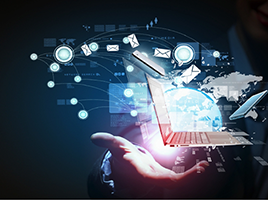 IFS IoT Business Connector™ turns IoT insights into actions in IFS Applications™, IFS Field Service Management™ (FSM), and IFS Enterprise Operational Intelligence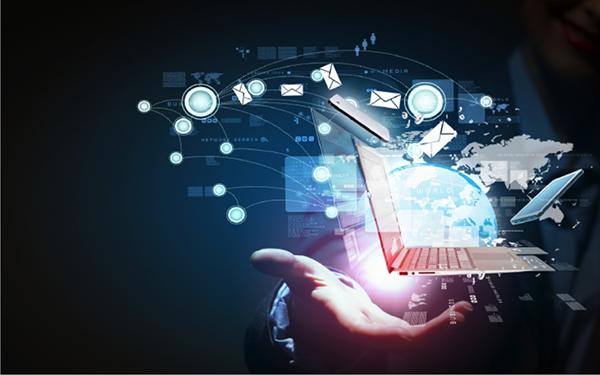 IFS, the global enterprise applications company, presents IFS IoT Business Connector, a new product that shortens the time from ideas to tangible benefits for customers' IoT initiatives by providing an end-to-end architecture and the ability to turn IoT discoveries into actions. The product was presented at the IFS World Conference 2016 in Gothenburg, Sweden.
By connecting our field service value chain we are able to automate our processes in a new way and use the insights to make smarter business decisions.
IFS IoT Business Connector has been designed to de-risk and accelerate IoT initiatives in areas such as predictive maintenance, service management, asset management, and manufacturing. It provides the ability to harness data gathered from products, assets and equipment to identify actionable observations that trigger user-defined, automated or semi-automated workflows in the IFS enterprise software. IFS IoT Business Connector provides plug-and-play connectivity with the Microsoft Azure IoT Suite for device communications and data analytics, alongside open APIs to connect other IoT platforms or specialized IoT discovery applications.
IFS IoT Business Connector bridges the gap between analysis of IoT data and using the output from such analyses to execute maintenance, service, and manufacturing more efficiently. It adds the ability to turn an investment in IoT connectivity and data analytics into savings through process efficiencies, and into new revenues through service innovation.
The key components of IFS IoT Business Connector are:
· IFS IoT Controller, determining what actions to take when IoT data analysis reveals observations relevant to the business. It also handles a range of practical issues that occur when mapping operational technology (OT) into IT and business applications.
· IFS IoT Gateway, enabling secure communications between the cloud-based discovery and analytics of IoT data, to the on-premise or cloud-based IFS products.
· IFS IoT Discovery Manager, providing additional management and monitoring capabilities when using the Microsoft Azure IoT Suite as the discovery platform.
The IFS IoT Business Connector is currently being implemented at early adopter customers Songa Offshore, an international midwater drilling contractor, ATS, a leading provider of factory maintenance and IT services based in the U.S., Anticimex, an international pest control company, and Hecla Mining, the North American precious metals mining company.
"We decided to join the early adopter program because we understood the enormous impact that IoT technology can have on our business," ATS Automation Director of IT Christopher Lebeau said. "By connecting our field service value chain we are able to automate our processes in a new way and use the insights to make smarter business decisions."
Anticimex CEO Jarl Dahlfors said, "The IFS IoT Business Connector allows us to take control of the data generated by our range of digital pest control devices, improving both the service to our customers as well as providing them with the information they need."
IFS CTO Dan Matthews added, "By working with our customers and partners we are able to connect the dots so that investments in IoT not only yield piles of data and pretty charts, but result in real actions that are co-planned and executed in an optimal way together with everything else that is going on in a business. For our customers it means an easier way to get started with IoT, lower risks, and faster time to realized value."
https://erpnews.com/v2/wp-content/uploads/2016/10/ifs-unveils-digital-transformation-268x200-1.png
200
268
webmaster
https://erpnews.com/v2/wp-content/uploads/2018/10/[email protected]
webmaster
2016-10-25 00:00:00
2018-11-14 14:12:23
IFS Unveils IoT Solution to Help Customers Drive Digital Transformation