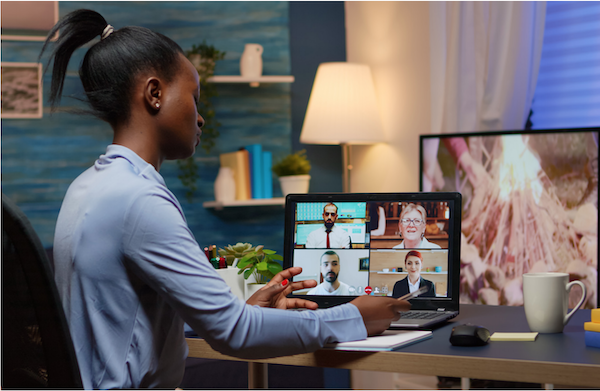 It's 2021 and companies of all kinds around the world are trading successfully from home. When the pandemic hit in spring 2020 the picture was mixed. For some of us no change was necessary as we had always worked this way, while for others a remote working minority became the majority. But there was another group who struggled as they scrambled to get hold of everything they needed to move into home working mode. These were the companies who had never embraced flexible working, and could be characterised as users of old technology. Maybe they had plans for a digital upgrade but had not got round to it. Maybe they had no plans at all. I hope that has changed now!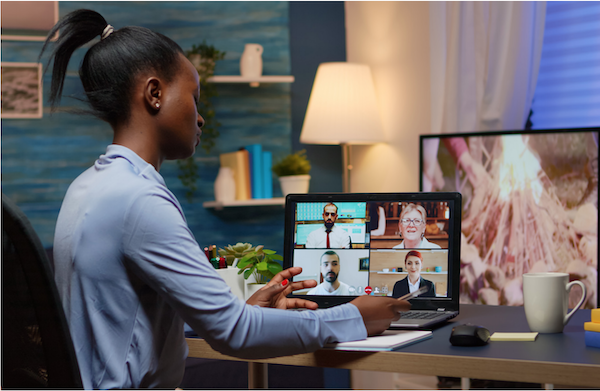 The ability to work remotely in an effective way is about leadership. Young companies starting from scratch usually offer remote working as standard because that's what staff want. Forward-looking leaders in more established companies offer it because they want to show staff they trust them to work without supervision. Everyone else seems to have got caught out.
Many companies are now playing digital catchup to avoid that situation happening again. My advice would be to use the opportunity well. Instead of reaching for the bare minimum needed to function until the office is open again, why not use the time to do a digital audit and get ahead of competitors whose digital projects have stalled?
With the right advice companies can take the chance to streamline their back office processes – taking advantage of cloud technology which can be accessed via the internet. These leaders can join the ranks of forward thinking scale ups who already have teams working seamlessly despite remote locations. With modern ERP accessible via an app, tasks like approvals can be done from anywhere.
Those who moved easily into remote working when Covid hit are now reporting better results than their counterparts. One of our clients reported winning business from a competitor who could no longer fulfil commitments – which while great news for our customer also feels a little sad. Everyone should have access to the kind of technology that keeps you up and running come what may.
The advantage of being digitally prepared is illustrated by James Forsdyke, Head of Product Management at Lloyd's Register;
"Taking a moment to reflect on how 'lucky' we were at Lloyd's Register for having implemented an end to end cloud based ERP before the global pandemic hit. It felt really hard at the time, but ultimately meant we could keep all our lights on during global lockdowns and continue to support our customers who themselves perform such essential functions for the world at the moment."
You can read the story of Lloyd's Register's transformation journey here.
So here are some bullet points on how ERP has helped in the crisis.
Agility
The initial lockdown came with very little notice and those who had digital infrastructure in place moved quickest. As this recent academic study states;
"Companies that have adopted cloud-based ERP are much better at working from home, and therefore ahead in maintaining continuity during the COVID-19 pandemic crisis. Therefore, interest in the adoption or acceptance of cloud-based ERP has become important at this time."
Factors Affecting Intention to Adopt Cloud-Based ERP from a Comprehensive Approach Byungchan Ahn and Hyunchul Ahn Graduate School of Business IT, Kookmin University, Korea 2020
Make better decisions
Good customer service keeps customers onboard and with the insight to action data analytics offered by ERP products in the cloud you can spot and correct failures without leaving home.
Stay compliant
With Brexit, vat and taxes changing so frequently during the pandemic, finance leaders need to stay on their toes.
Cloud ERP providers keep their customers compliant even in the most testing times. Brexit webinars have reached key stakeholders in their homes and updates have been fed through remotely.
Collaboration
Working remotely in teams has been facilitated massively by a plethora of collaboration tools. We can now do more than just talk and share screens. SAP Business ByDesign is developing a feature which will allow you to bring live ERP data into your Microsoft Teams call. Respect to @janmatthes and co
Growth
Cloud ERP is a growth enabler – helping you to scale and become more efficient. With ERP there is no need to put your growth on hold just because you can't get to a workplace to do it in.
It's not all roses – I know that. These are tough times. But trying to do it with one hand tied behind your back is not fun for anyone. You need to give your staff the tools they need to work effectively from anywhere because that's the future now.
This is what one customer said;
"Being able to seamlessly work remotely and deliver remote audit work to clients, through already established systems and solutions, has made a big difference to our global brands."
Global Head of Commercial at Lloyd's Register Quality Assurance Limited
Don't tell me you don't wish that was you?
https://erpnews.com/v2/wp-content/uploads/2021/02/Screen-Shot-2021-02-10-at-11.18.20.png
391
600
katie
https://erpnews.com/v2/wp-content/uploads/2018/10/[email protected]
katie
2021-02-10 08:22:13
2021-02-11 11:41:44
Why Did Companies With ERP Adapt More Quickly to Remote Working When the Pandemic Hit?