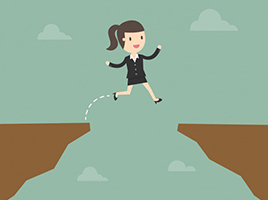 User organisations are advised to keep their heads while suppliers show signs of cloud intoxication
Enterprise resource planning (ERP) suppliers are in a difficult position. They have two masters to please – their customers and their investors – and the tension between these parties goes some way to explain their approach to cloud computing in recent years.
Suppliers of ERP software have heavily promoted the benefits of moving to the cloud with more standardised systems, while their customers, by and large, live with complex software portfolios, often customised to perform specific business processes.
While there are advantages customers can gain from the cloud computing model, suppliers are keen on the model because it benefits them too, says Christian Hestermann, Gartner research director.
"Suppliers no longer have to support multiple versions of the software. It is easier to support and that lowers costs. Do they give that as cost benefit back to the users? No," he says.
Moreover, the subscription model can favour suppliers when compared with client access licences used to buy on-premise software. "This means the revenue and the margin is higher for the supplier, so the bottom line is higher when you charge for cloud software on subscription than software on-premise," says Hestermann.
"Together, these are some of the reasons the investment community is so interested in suppliers adopting the cloud model."
Across the gamut of ERP technologies, some have been more inclined to move to the cloud than others. Human resources (HR), finance and procurement systems are among those that are being deployed in the cloud more quickly than operational ERP, which manages day-to-day resources, says Hestermann.
"With administrative ERP, there is often no differentiation: they are highly standardised and you cannot do anything special. However, companies differentiate with the processes managed by operational ERP," he says.
"This is the way they move things around and produce things in the manufacturing environment. That is where the value lies."
Hestermann says an existing application, which has been customised to manage these business processes, can be lifted to the cloud as it is and that offers some technical and support advantages. It is largely an IT decision, he adds.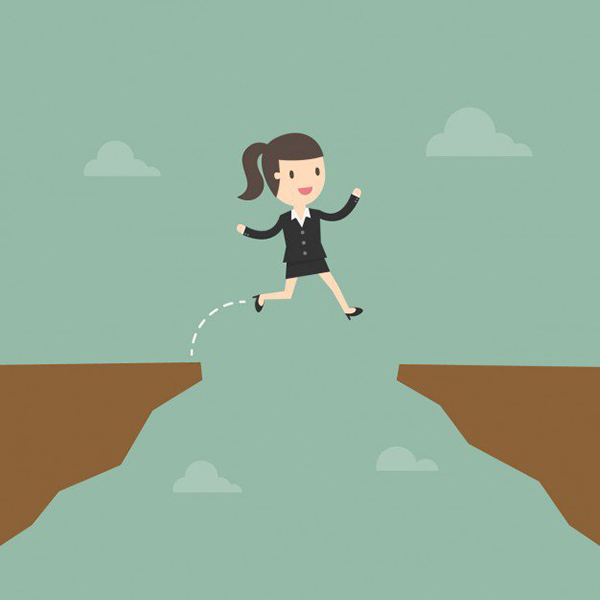 ERP in the cloud
However, some businesses are using the move to the cloud to completely remodel their ERP processes and data. For example, UK brewer and pub company Fuller's has opted to adopt a suit of Infor's applications in the cloud to standardise processes and improve data quality [see case study below].
Software suppliers argue the move to more modern, standardised applications, which are able to exploit the latest technologies more rapidly, present the most compelling reason to move ERP to the cloud.
Darren Roos, president for SAP's S/4Hana Cloud systems, says this move is necessary because of the challenges businesses face, especially in digitising new interactions with customers and suppliers.
"Many customers are finding that the ERP they rolled out 10 years ago is no longer fit for purpose. Business models are changing, but the ERP systems were highly customised and therefore inflexible to adapt to change in the market," he says.
"We find that our customers have quirky processes that have built up over time, not because they are best practice or the right way of doing things, but because they have been forced down that path through circumstances," he says.
However, adopting new ERP systems in the cloud forces a certain amount of standardisation, he says.
According to Roos, any business choosing this option is not limited to one way of working as systems can be customised, but it still means the business can upgrade much more frequently than most on-premise applications.
He says businesses typically adopt cloud ERP by necessity – such as when they need a rapid roll-out to a particular geography or subsidiary – and the remainder of the business then takes up the advantages of rapid implementation and upgrades.
Meanwhile, cloud computing offers more rapid adoption of the latest technology, such as in-memory databases, advance analytics and artificial intelligence, which offer business advantages as they adopt new business models and compete in digitised markets, he says.
Adapting business to the cloud
"Moving to a modern business application could be cloud-based, but it does not have to be," he says.
While suppliers argue the cloud model offers more rapid upgrade cycles, businesses could do the same on-premise, he says.
"If you have the same discipline to business apps as they have in the cloud, your upgrades would be just as easy. Most IT organisations got used to customising their ERP because they could and the users wanted the functionality. Then they find, five years later, it is difficult to upgrade," he adds.
While many suppliers say upgrading to the cloud requires users to comply with – albeit configurable – standard processes, customisation is possible in the cloud if businesses make use of platform as a service (PaaS), Hestermann says.
However, if a business is moving to modernise its ERP application, and take advantage of technical advances such as in-memory computing, there may be some advantages to hosting the application in the cloud to avoid the IT department learning a raft of new technical skills.
Whether or not a business chooses to move to the cloud for its application upgrade, the major challenge will remain in adapting business processes to fit the new application, says Hestermann.
"The focus has to be on business side, not the technical side. The technical side is minimal compared with change management, training users and political discussions over how to standardise processes," he says.
According to him, the cloud may come into play in a different way: as a tool to persuade users that they need to adopt more standardised processes across the business wherever possible.
Although ERP suppliers heavily promote the cloud model, users should understand the arguments are not as clear cut as they sometimes make out. In determining the real benefits to ERP in the cloud, users need to keep their feet on the ground.
Case study: Fuller's Brewery moves business application to the cloud with Infor
Fuller's, an independent British brewer with a portfolio of almost 400 pubs, was founded in 1845. Although its main enterprise applications do not date back quite that far, they were in need of modernisation, says Bronwen White, head of IT development for Fuller's.
"We were using a mix from different suppliers, some best-of-breed. The main ERP system was installed in 1992 and, although it has been upgraded several times, it is fundamentally the same," she says.
"The ERP system did the basic core financial functionality but it did not have manufacturing capability, so we interfaced a lot of other systems to it, creating a complex environment. It did not have the functionality that's right for a modern business."
To update this application, the company looked to the cloud. As part of a 15-year deal, Fuller's will implement Infor CloudSuite Food & Beverage alongside Infor Enterprise Asset Management, Infor Contract Lifecycle Management, Infor Customer Relationship Management and Infor Dynamic Enterprise Performance Management (d/EPM).
The cloud applications will be deployed by Amazon Web Services (AWS) across Fuller's Beer Company and Fuller's Inns, which has an estate of 195 tenanted pubs and 197 managed pubs and hotels.
White says the application will cover much wider functionality than the previous ERP system, helping to overcome some of the pain of integrating a number of different applications. It will also give the business a "single version of the truth".
"Business decision making was slower than it ought to be. People were spending time making sure they had the right information," she says.
However, White says the business was not necessarily looking for a cloud system: "We did not specify on-premise or cloud in our request for information, we simply asked each supplier to tell us what it would look like and the price."
She says Fuller's chose Infor because it was impressed with its industry-specific food and beverage system. It was Infor that suggested that the fastest and most effective way to introduce the system would be by hosting it in the cloud.
But in doing so, the business would need to change its processes and adopt a more standardised approach. Part of the advantage of using the cloud model was that it would allow the business to focus on the importance of data and process change, rather than technical issues, says White.
"We recognised that the success of the project is dependent on getting people to change what they do. That is a big deal and we recognise that. We have built the involvement of many people into the selection of the product, asking them to help with requirements. They already feel involved," she says.
In addition, the company has dedicated specific resources to change management, including internal secondment to the project from business teams.
White says the company is quite risk-averse, and was initially wary of moving such a vital application to the cloud. "We are very aware of risk and we're working with Infor to learn about how they mitigate those risks," she says.
The project is due to start and the application is expected to go live in 13 to 14 months. Aside from offering a more modern application with better data quality, the business expects the project to improve warehouse efficiency, stock level management and procurement.
By: Lindsay Clark
https://erpnews.com/v2/wp-content/uploads/2017/05/suppliers-268x200-1.jpg
200
268
webmaster
https://erpnews.com/v2/wp-content/uploads/2018/10/[email protected]
webmaster
2017-05-24 00:00:00
2018-11-14 14:10:13
Users should stay grounded while ERP suppliers take to the cloud