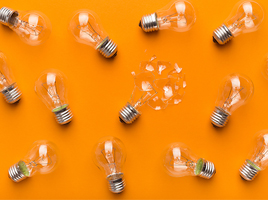 Most businesses are aware that they need to adopt digital technologies to compete in today's market, but the fear of failures holds them back. In the UK public sector, for example, many local government decision makers are being encouraged to adopt a cloud-first policy which involves switching away from legacy systems, but without the confidence to make choices in new software systems, very little is moving forward.
That is why it is the responsibility of cloud ERP software companies and their ecosystem of partners to educate and encourage nervous customers about the value of cloud ERP, which means talking honestly and upfront about what can go wrong. There are many ways you can prepare people for success and avoid failure, from the early discovery and education phase, right through to the go live.
Here are a few tips for those thinking about embarking on an ERP implementation as part of their digital transformation.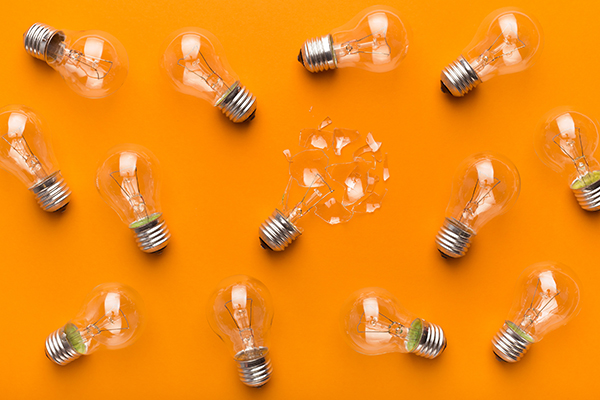 1.    Selecting the right partner
This is at the top of the list and for a good reason – working with the right people makes all the difference. We hear so many stories; from companies who achieve quick implementations but are left unable to use their system to people who have been persuaded to have a system that is not right for them.
How to get over it: Trust is vital. Without it, you may never really know if you have chosen the right system or if your project will be delivered in time. We suggest shopping around for the implementation partner who has the best reputation for delivering. That may mean stepping out of your comfort zone to go with a smaller company or paying a bit more to get what you want, but it'll be well worth it.
2.    Selecting the right product
There is more choice in ERP than ever before; from on-premise systems to cloud-based software as a service, to industry-specific solutions. Add to that a growing portfolio of limited scope packages, e.g., Finance Only or Finance & Procurement, which can be implemented in a fixed time and for a fixed price. Not everyone wants cloud, but it is undoubtedly a game changer and businesses of all sizes and turnovers can get involved, now that there is a solution built with them in mind.  With so much choice, making the right decision could be the biggest problem here.
How to get over it: A customer with a set of defined needs is worth their weight in gold. Armed with a checklist of core requirements everyone can make a perfect start in finding the best fit. Customers who fall for glitzy gimmicks and dazzling features may come unstuck when their system does not do what they want it to.
3.    Long-Term Planning
Do you know where you want to be in the next 5 or 10 years? It's a classic question for any business, but when it comes to selecting and implementing ERP, it becomes more critical than ever. It would be a big mistake to choose a product that did not allow you to add in users if you had aggressive expansion plans – likewise software providers need to know if there are plans to create subsidiaries, to open up warehouses overseas or any other activity that might point to dealing with multiple tax regimes or currencies.
How to get over it: Plan ahead – create a roadmap and share it with your IT software partner – they can accommodate these things, but it helps to know about them from the get-go!
4.    Change Management
Never underestimate the importance of people. Without staff on board, projects are doomed to fail. Consider the genuine fears being experienced by people in an organization undergoing change. Some may fear that automated processes and much faster access to reports will make them obsolete – they may be right – but the best policy is to address those fears not sweep them under the carpet.
How to get over it: Ensure buy-in at all levels. When an organization is made up of people who understand the WHY of what is being done, then they are more likely to come on board with the HOW.
5.    Bureaucracy
Is overcomplex bureaucracy slowing things down? Consultants are great at getting on with their jobs when they are allowed to, but sometimes multiple layers of management and late decision making can slow things down and waste valuable time.  Projects can finish surprisingly swiftly when decisions are taken promptly.
How to get over it: Make sure that decision makers are involved in the project teams from the beginning. Without those people on board, decisions can take forever. Hold-ups lead to bottlenecks and everyone's valuable time is wasted.
6.    Establish Roadmaps and Delegate Responsibility
Your chosen IT partner should walk you through the process you are about to undergo so you know exactly what is expected – if they haven't then you need to find out what's going on.
How to get over it: Make sure partners are giving you what you need – you should know what is going on at all times. For your part, you need to establish a good governance structure in which each person knows their role and responsibilities.
7.    Business Processes
It is tempting to take existing business processes and try to replicate them with an ERP system. There is a certain logic to that, but ERP often works more efficiently if you approach things from a different perspective. Nobody wants to automate bad practices. 
How to get over it: Implementing ERP is a chance to go back to basics and ask searching questions about the way things are done. A lot of "out-of-the-box" software these days is based on the best practice of thousands and thousands of businesses that have gone before.
8.    Forgetting about the Data
Don't underestimate the importance of clean data. Most people's data is a bit of a mess – full of old products, out of date customer and vendor records and duplicate entries.
How to get over it: Overruns and missed deadlines can be avoided by making sure data is ship shape early on. Find out what you need to do and get on it.
9.    Underestimating the Need for Training
Many people are taken unawares by the amount of training required. Super users have to know what they are doing before they can cascade the knowledge and training downwards so that everyone knows what to do.
How to get over it: Before the start of the project, you need to identify your super users and get them involved.
10.    The Importance of Aftercare
One of the most common pain points isn't the implementation, but the time when the company is left to run things on their own. With so much effort put into the initial implementation project itself, the potential for problems afterward can be overlooked.
Teams find out exactly how well-trained they are when it comes time actually using the system and you'd be surprised (or not) at how much knowledge seems to fly out of people's heads when they are left alone.
How to get over it: The best partners offer a good package of support and aftercare including a certain amount of hand-holding as standard. The very best vendors offer ongoing support packages that support customers throughout the journey. It is worth making sure that budgets have been set aside to include something for aftercare as it's not something anyone wants to be without. 
To Infinity and Beyond
It is also worth remembering that there is life beyond the immediate aftermath of an ERP project. The ERP implementation journey is not a finite one but an ongoing process which requires the maintenance of good relationships. Any software vendor worth the time and money want to build client relationships for the long term. Consider it a partnership and be prepared to see it through to infinity and beyond.
https://erpnews.com/v2/wp-content/uploads/2018/06/failures-ERP-268-1.jpg
200
268
webmaster
https://erpnews.com/v2/wp-content/uploads/2018/10/[email protected]
webmaster
2018-06-12 00:00:00
2018-11-14 14:07:51
10 Ways to Avoid ERP Implementation Failures