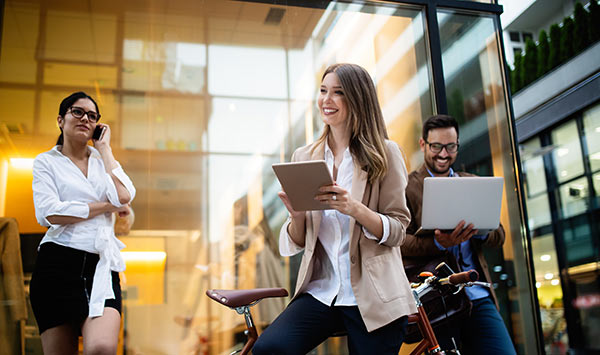 Along with 2020, the intelligent era has arrived. Digital transformation has become less of a buzzword and more of a reality and business owners are keen to put some flesh on the bones – how exactly can they use and shape the digital transformation concept to achieve the best advantage for their enterprise?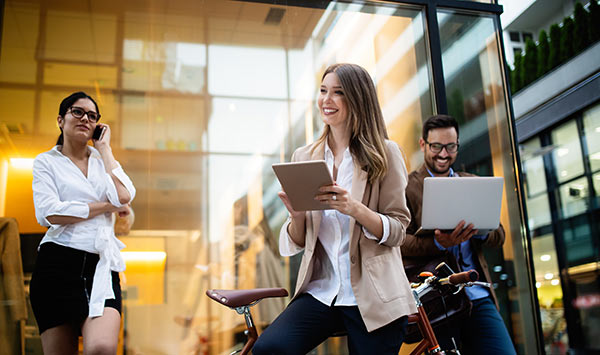 The answer will be different for everyone and each company needs to ensure that its technology road map aligns with critical business needs. SAP Business ByDesign chief Rainer Zinow gives the example of a German wine company that provides customers with precise information about the grapes in any given bottle of wine simply by zapping the label with their smartphones. This is how they have added value to their customers but each company will be different. So the question everyone needs to ask is – what can the latest technology do for me? And here, in particular, we are looking at the role ERP plays in bringing that about.
The digital core
ERP plays its most useful role in providing you with a digital core. Depending on which product you use this should be made up of 3 elements.  Firstly you should be getting a range of built-in capabilities like financial management, CRM and people management. Next, you want the capacity to access a range of intelligent services from machine learning to the internet of things and even advanced statistics. Then you will be looking for a digital platform that gives you the capability to build out elements that are not included as standard but which make a huge difference to you because of your individual needs.
The digital core, therefore, is made up of an intelligent suite, intelligent services and a digital platform.
A cloudy future
Cloud ERP is highly in demand and the market continues to grow to ensure that cloud products doing well now will continue to have a long shelf life into the future. Companies are investing heavily in these solutions to ensure that their customers continue to find them relevant and valuable on their digital transformation journey.
For example;
Mobile is how most millennials now want to access their ERP at least part of the time, so the best companies are making sure that the user experience here is good. Mobile access should mirror that of the desktop system and be both seamless and attractive.
Analytics have become vital too. It's not just about collecting the data anymore, now it's about using it to make smarter decisions and that data has to be easy to use. SAP Business ByDesign, for example, is working on a library of pre-built KPIs to make life quicker and easier.
Regulatory Compliance – Great ERP keeps you up to date with changing global compliance – the result of a great deal of backroom work from your provider – so you don't have to worry!
Finally,
Integration platform
When you want to build out new integrations to really take advantage of all that the intelligent enterprise world has to offer, a side by side extension model gives additional freedom for integrating 3rd party applications.
So you can see how next-generation intelligent ERP is leading the digital transformation process by providing a digital core. This is the robust foundation upon which everything else rests and without which everything else would fall. So if you want to forge ahead with growth and innovation in 2020 a trusted ERP foundation is essential.
https://erpnews.com/v2/wp-content/uploads/2020/01/digital-transformation-1.jpg
355
600
katie
https://erpnews.com/v2/wp-content/uploads/2018/10/[email protected]
katie
2020-01-20 11:35:20
2020-01-20 11:35:21
What is the Role of ERP in Digital Transformation?