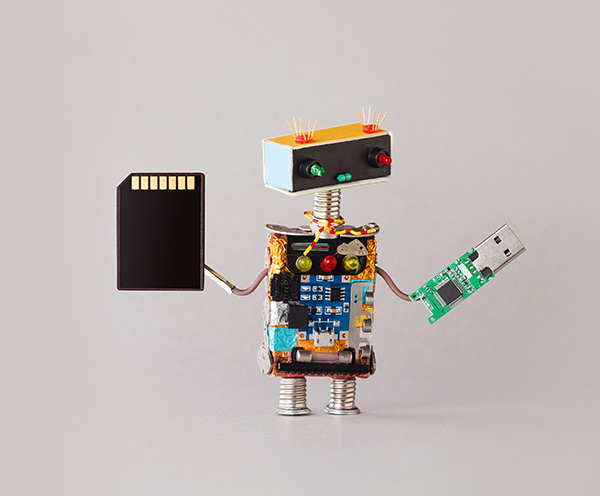 Enterprise Resource Planning (ERP) application knocks down operational inefficiencies, data duplicity and increases the turn-around time with maintaining cost and quality. Simply put together, ERP is an umbrella term when it comes to managing your accounts, resources, finances, inventories, and manufacturing. Also, it is possible to manage customers, suppliers, vendors, and partners through a single collaborative platform.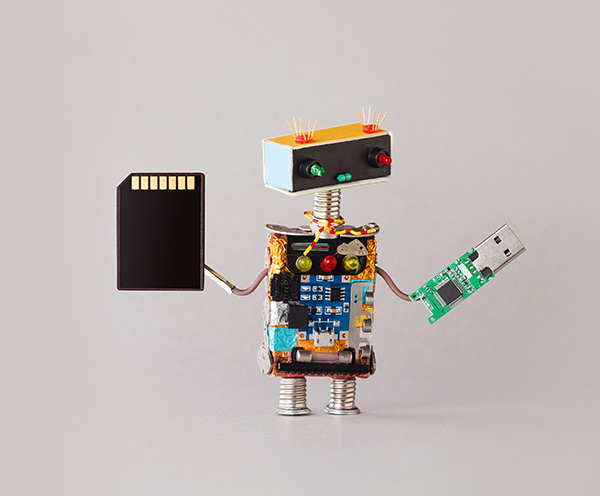 Enterprise Resource Planning (ERP) software allows a unified view of multiple business operations and facilitates remote working. This means companies can save both time and effort and at the same time be readily available anytime without having to be stationed in one place. Consolidating data, which was once considered to be a mind-boggling task, is nowadays a no-brainer for most companies due to ERP. Also, emerging technologies like Artificial Intelligence (AI), Machine Learning and Big Data can be integrated with a modern ERP. Therefore, ERP leverages organizations with a bird's eye view into their operations and address promptly the loopholes, if any. These potential capabilities of the ERP system will seamlessly set any organization onto the journey of digital transformation.
Following are the ways in which ERP can lead the digital transformation:
Low Infrastructure Cost: With cloud ERP deployment, companies choose to sign up for the SaaS framework. This will get companies committed to paying just the monthly/ annual subscription instead of investing in heavy IT infrastructure and other hardware. Therefore, businesses can save on money and work from the ground-level with less investment. The addition of various exponentially enhancing ERP functionality adds both values to work and saves money in the long-run. It is advisable to get rid of older features, functionalities and customizations that are no longer in need.
Enhanced Reach: As a part of digital transformation, it is important that companies are available for their customers and other associations all the time. Since ERP leverages freedom of movement, employees can access data and connect with vendors, suppliers, and customers from anywhere, anytime. Although most companies believe to have an on-premise ERP system, cloud-based solutions offer scalability, cost-effectiveness and safeguards against cybersecurity.
Technology Integration: It is important that your ERP systems are scalable. Also, it is not a novice term for your employees. As much as important it is to implement ERP flawlessly, the fact that employees should be given rigorous training of the software cannot be overlooked. An ERP system can be used to its maximum potential only when its users are well-versed with its features and functionalities in and out. Unless employees are trained to use ERP fully, the company is as good as a non-ERP user. The higher level in digital maturity is when companies can integrate modern technologies like AI, machine learning, IoT, big data, and automation tools as and when required.
Accurate Data: Data hygiene is very much important when it comes to doing business with heavy cash flows. Data redundancy or data duplicity can burn a hole in the pocket. Multiple entries of the same suppliers, vendors, and customers can demand time and energy, which could potentially be used in elevating business operations to its optimum levels.
Better Integration Capabilities: ERP has the functionality to integrate with other software tools and applications. This results in improved business operations and creates a base for thriving technology. For example, ERP can be integrated with Customer Relationship Management (CRM) system. Such integrations improvise business processes and help create greater sustainability. Also, integration with social media platforms, analytics tools, and other technologies simplifies complex business operations.
Enterprise Resource Planning (ERP) application is a strong business suite that simplifies complex functions, integrates multiple tools and applications, collaborates multiple departments and manages inventory, finance, and resources. Organizations experience increased profitability, better management and a unified view of the business through a single platform for all the operations, along with achieving mobility. ERP system leads to digital transformation by exploring the maximum potential of modern technologies like AI, machine learning, blockchain and big data.
Takeaway
Enterprise Resource Planning (ERP) system has evolved since the inception of cloud technology. A cloud-based ERP system goes beyond collaborations and remote working; it literally helps organizations keep up with the fast-paced environment. ERP software offers powerful data and comprehensive analytics that help companies gain profound knowledge about their business. Getting an ERP system plays a vital role in digital transformation by leveraging investments in technologies and enhanced business processes to assess the worth and attain sustainability through sound methodology, cognition, and implementation.
https://erpnews.com/v2/wp-content/uploads/2020/01/ERP-1.jpg
496
600
katie
https://erpnews.com/v2/wp-content/uploads/2018/10/[email protected]
katie
2020-01-17 12:40:17
2020-01-17 12:47:56
The Role of ERP in Digital Transformation