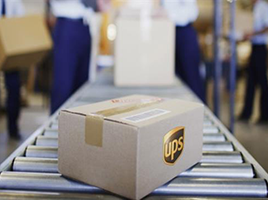 Software developer SAP, which last year partnered with UPS to set up an expansive on-demand 3D printing network, has announced the launch of an early access program for its SAP Distributed Manufacturing application. The early access program, which will give new customers a taste of SAP and UPS's digital manufacturing solution, has the goal of establishing and promoting 3D printing and on-demand manufacturing as "an integral part of the digital manufacturing landscape."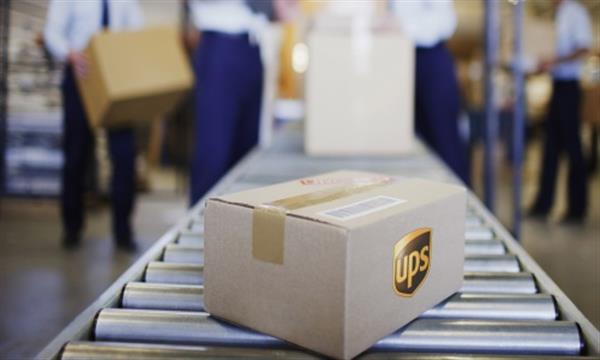 The Distributed Manufacturing early access program will be offered to a range of business types, including discrete manufacturers, industrial 3D printing companies and services, materials suppliers, global logistics networks, postal companies, and more. According to a recent press release, the early access program will offer them "standard and scalable business processes for digitizing, approving, certifying, and manufacturing digital parts in an end-to-end digital manufacturing process."
The program has been introduced as a part of SAP's recently launched Leonardo IoT portfolio, which aims to help customers bridge the gap between intelligent device, clients, and business processes.
One of the companies who will be utilizing the Distributed Manufacturing early access program with SAP is Moog, Inc., a U.S. designer and manufacturer of control systems and motion and fluid controls. Gonzalo Rey, chief technology officer of Moog, Inc., said: "At Moog we are both suppliers and consumers of additive manufacturing as a service. Our collaboration with SAP is accelerating the development of the tools necessary to find the best candidates for 3D printing. As a service, these tools can help accelerate the adoption process for everyone."
At the moment, SAP is working together with 28 co-innovation companies, but says it will expand its program to offer more businesses the chance to use its Distributed Manufacturing application. If you miss the chance to get onboard now, however, the new application is expected to be released for general availability later this year. Companies interested in trying out the new Distributed Manufacturing early access program are instructed to contact SAP.
Companies participating in SAP's early access program will have the opportunity to rethink product design, optimize manufacturing and logistics processes, and create new business models, all to help push innovation further. SAP says its partners will also benefit from the chance to "right size" their inventories for certain slower-moving parts while still maintaining customer time restraints, and be able to produce custom, high-quality goods more easily and for lower costs.
Nikolai Zaepernick, senior vice president of industrial 3D printing company EOS Central Europe, said: "This SAP program is a perfect fit for us. It provides an ideal collaboration platform to merge supply and demand for the industrial 3D printing technology we offer. As a leader in this field, EOS contributes a wealth of deep and long-standing technology experience. The platform, on the other hand, enables us to integrate our technology into existing supply chains and production environments on the way to becoming an established way of manufacturing."
The launch of the Distributed Manufacturing early access program comes soon after SAP and UPS presented on 3D printing, IoT, and the impact of new technologies on logistics, markets, policies, and world trade networks at the World Economic Forum in Davos. 3D printing and the Fourth Industrial Revolution were at the top of the forum's discussion topics. Together, SAP and UPS are hoping to advance and promote 3D printing technologies within digital supply chain solutions and logistics networks.
https://erpnews.com/v2/wp-content/uploads/2017/02/ups-sap-3d-printing-268-1.png
200
268
webmaster
https://erpnews.com/v2/wp-content/uploads/2018/10/[email protected]
webmaster
2017-02-01 00:00:00
2018-11-14 14:11:14
SAP launches 3D printing early access program to push forward digital manufacturing with UPS