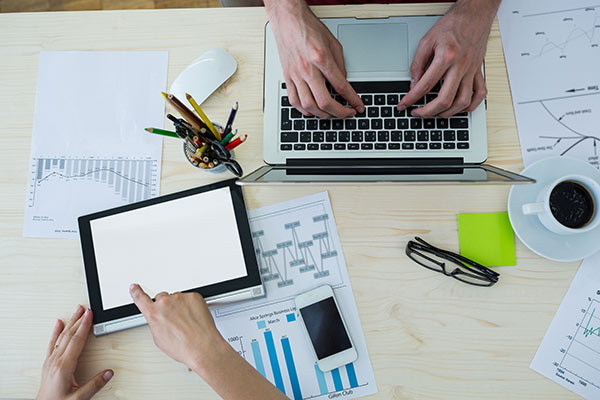 The last few years have seen a major shift in business intelligence. It became all about big data, and the importance of data. Gone are the spreadsheets of old, replaced now by interactive dashboards and visualizations. Advanced data analysis became accessible to all and created self-service analytics. The landscape of business intelligence is still changing and 2020 will see some key emerging trends that are important to monitor. We've compiled for you the 5 key areas we predict will be major for business intelligence in 2020.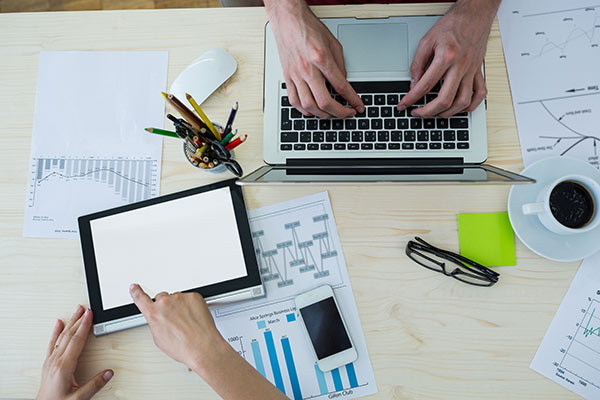 1.Automation
According to Gartner, by 2020Ph.D. over 40% of data-related jobs will be automated by machines and we are already seeing this occurring. Companies are automating every step of their business including their analytics. Part of the reason this is happening is because of a shortage of skilled analysts that cannot match the high demand. Companies know they need to automate as much as possible to keep their human workforce focused on necessary tasks.
2. Data discovery
The age of spreadsheets and dashboards is gone; the focus is now on telling a story of data. There is an important new trend of analytics that can interpret data for a company. Companies have loads of data but they need it to make sense for their business. Some startup companies are creating data discovery and data visualization tools that transform data into a narrative, but this is still in the early stages and will likely see important developments in 2020. In fact, according to Olivia Romilly, a business writer at PhD Writing Service and BigAssignments, "To do this, businesses need software they can use easily, can be moulded to their needs, requires little interpretation time, and can handle large quantities of data. Visualization of data is becoming more vital for companies to be able to gain key insight and feed into their decision-making process."
3. Mobile Updates
To date, mobile business intelligence was limited to replicating a desktop experience in a mobile-friendly way. However, 2020 will likely see updates to how mobile business intelligence is presented. No longer will it be sufficient to replicate a desktop interface on a mobile phone, but the entire experience will be different.
4. Voice and Natural Language Searching
With the increase in hands-free technology and voice assistants, there will be a big increase in natural language searching. Lee Palmer, a business strategist at Write My Paper and Assignment Help, says that "the opportunity for natural language searching in 2020 is through voice search because there is is a real need in everyday life to fill this niche, especially when you consider the trend of mobile business intelligence." If you're on the go, it's much more likely that you'll be using voice to do something instead of typing it in your phone.
5. Data Analysis
The way people engage with their analytics is changing also. Instead of logging on and looking at dashboard data to consume analytics, the content can instead be distributed to the user at any time, any place. In 2020, the trend will probably be to bring data analysis to the user by integrating it into every application instead of having them search for it. Though there are certain companies that are wading slowly into this field, no major vendors are making analytics available everywhere yet. However, this is likely to change in 2020 as demand from the user will force vendors to consider various ways to deliver analytics directly to the user.
This includes predictive analytics tools that can help shape a company's risk management strategy by looking at current data trends and historical data to predict future trends. It also looks at self-service analytics which enables each user to extract their own data a way they can understand it.
The environment of business intelligence is increasingly complex, so it's important to understand the trends and latest developments to always stay ahead of the game. Companies need to adopt the most recent technologies in every field to make sure they aren't left behind. The business intelligence community is under pressure to modernize its approach to analytics. The 5 trends listed above will make a big difference in achieving this necessary shift.
https://erpnews.com/v2/wp-content/uploads/2020/01/business-intelligence.jpg
400
600
katie
https://erpnews.com/v2/wp-content/uploads/2018/10/[email protected]
katie
2020-01-20 12:19:16
2020-01-20 12:19:17
5 Business Intelligence Trends to Monitor in 2020