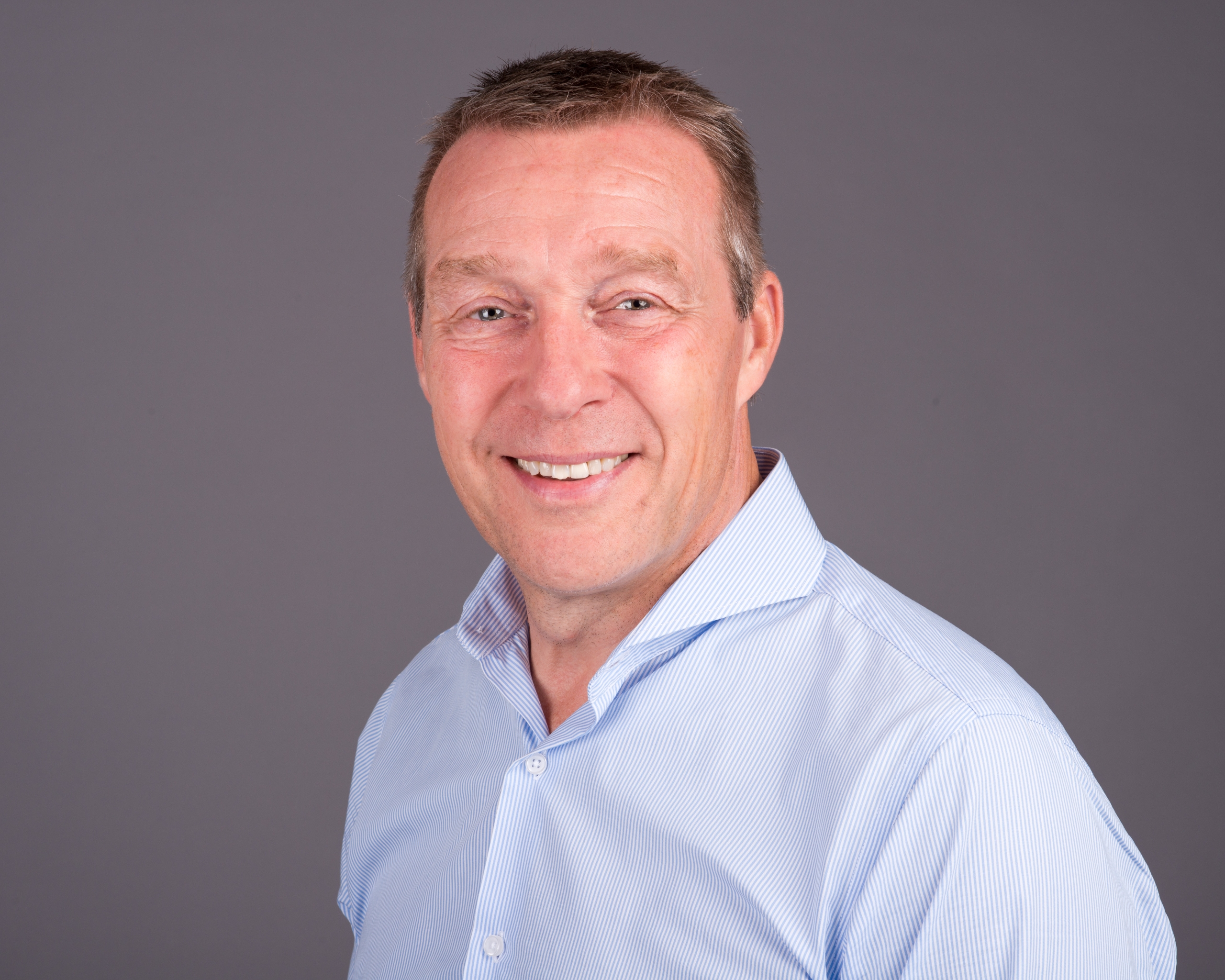 Interview with Andy Coussins, SVP, and Head of International, Epicor
Epicor, a global leader in the industry-specific enterprise software industry, has recently published the Epicor 2022 Industry Insights Report which surveyed 1,350 ERP users across automotive, construction, distribution, manufacturing, and retail / eCommerce sectors.
The report surprisingly reveals that hybrid businesses are actually thriving despite a challenging global economy and we have discussed the key findings of this report with Andy Coussins, SVP, and Head of International at Epicor.
Could you tell ERP News readers about yourself and your role at Epicor?  
As the SVP and Head of International at Epicor, I lead my team in driving our go-to-market strategy, client support, and sales, with a focus on accelerating company growth for Epicor, and for all of our customers across Europe, the Middle East, and Africa (EMEA), as well as Asia Pacific (APAC) and India.

With over 25 years of leadership experience in the technology industry, a key part of my role is managing a large team of talented people with different skill sets, working closely with our clients and partners, and ensuring we are offering the best ERP products and services to our fast-growing global customer base.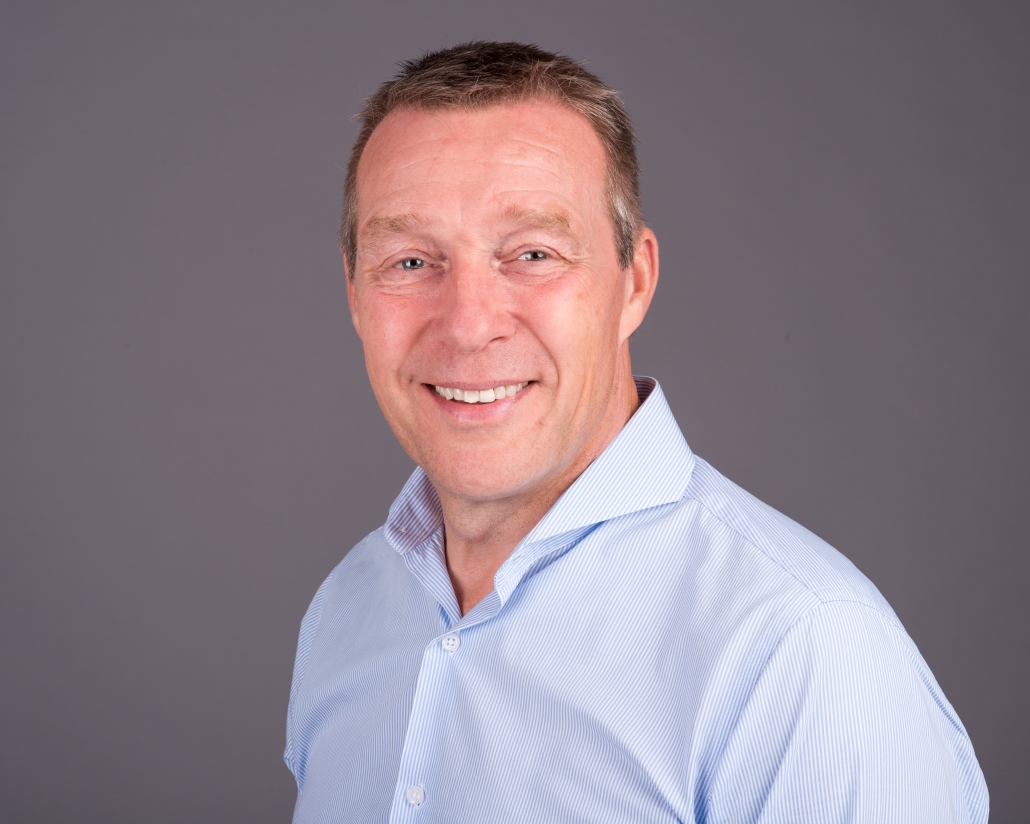 Epicor has recently published the Epicor 2022 Industry Insights Report. Could you tell us about the key findings of the report? 
Our 2022 Industry Insights Report surveyed 1,350 IT decision-makers from the U.S., U.K., Australia, and New Zealand, across automotive, construction, distribution, manufacturing, and retail sectors. One of the most interesting learnings is how businesses have adapted to the challenges of a post-pandemic economy and ongoing supply chain disruption, with more than two-thirds of respondents (78%) shifting their business models in the last year to better compete. It is great to see that 85% of them stated they have experienced growth from diversification.

Additionally, 82% are now operating in a hybrid cloud environment (a slight uptick from 2021, which saw a significant increase in cloud migrations driven by the pandemic). Yet despite 90% stating this strategy is worth the effort, nearly half (48%) cited a strong need for more support from their ERP providers during the latter stages of the purchasing journey; from implementation, go-live, and ongoing customer care, to ease the migration process and extract further value.  
Overall, the findings emphasize that many businesses are pivoting into new areas and expanding their offerings by adopting highly flexible cloud-based technologies and ERP solutions to improve agility, enhance operational performance and sharpen their competitive edge. The study also shows that businesses will switch to another ERP provider if they are not getting the support they expect.
For the last 2 years, industrial companies had to deal with disrupted supply chains, remote working, and the need for greater flexibility and agility. Switching to cloud-based ERP helped most businesses to be better prepared to face these challenges. What does this year's report reveal about their journey to the Cloud ERP? 
The results of this year's report revealed that over half (56%) of distributors have adapted their business models to offer direct-to-customer sales, signifying the emergence of a new breed of hybrid businesses or 'distro-facturers'. Almost half (40%) are now also offering E-commerce via online ordering, with 39% adding Configure-Price-Quote (CPQ) solutions to their strategy – both of which would be extremely difficult to achieve without the power of cloud technology.
The cloud is fundamental for driving digital transformation in all parts of the industrial sector, by acting as a 'digital core' that can connect other areas of the business that were previously in silos. Cloud ERP solutions have proved to be even more valuable over the past two years, as they have helped businesses to overcome the challenges of hybrid working, by enabling staff to access systems remotely from wherever they're based and quickly obtain real-time insights that are vital for futureproofing and stress testing supply chain resiliency.
Although 90% of decision-makers indicated their move to the cloud was worth the effort, 48% cited a strong need for more support and partnership from their ERP providers during the latter stages of the purchase journey to ease the migration and realize faster time-to-value.
What makes businesses think about changing their ERP provider?
Businesses want ERP providers to be more than just technology partners. They must also collaborate throughout the entire purchasing journey to deliver customized, industry-specific solutions that fit their unique business needs. Common triggers for re-evaluation include better functionality from another provider, integration challenges, cybersecurity concerns, and stronger customer support elsewhere. The research reveals what businesses expect from their ERP partner:
Industry-specific guidance to provide solutions curated to customers' specific needs.
Interoperability and trusted data support for successful migration and integrations.
Dedicated support staff training and onboarding materials.
Greater clarity during evaluation and planning stages.  
Stronger partnerships – from initial contact to going live and beyond. 
We take this seriously, which is why Epicor provides greater transparency and dedicated support throughout each phase of the onboarding process, including after-sales. Respondents will actively consider moving to a new ERP solution every one to three years, due to industry innovation and the proliferation of new technologies, so for providers, there's certainly no room for complacency.
Switching an ERP solution is a major investment. What are the top priorities of businesses when choosing a Cloud ERP Solution?  
Businesses usually consider switching their ERP system if data silos or lack of integration capabilities is causing information loss and lost orders. Another example is a lack of visibility into key operational processes and business units making it difficult to determine the profitability of a product, project, or customer. Finally, an ERP system that lacks the digital flexibility to easily scale up as the business grows is another typical motive for customers to start looking for a new ERP provider.
Our research reveals the top priorities for businesses when choosing a cloud ERP provider, including 'interoperability' (31%) and 'specific features relevant to their industry (30%). Furthermore, 92% strongly or somewhat agree that 'specialist industry knowledge is important in the buying phase', 55% strongly agree they want 'an ERP solution that is specific to their industry, and 66% are deploying 'modular' ERP solutions.
Businesses do not want a standard 'one-size-fits-all ERP offering and they have come to expect industry-specific solutions tailored to their unique business needs. If an ERP provider isn't offering the important industry-specific or modular features that customers really need, they will not hesitate to approach a competitor and adopt a better solution.     
What does the future hold for ERP? How do you think the industry is evolving? 
We believe the future of technology and software development is hybrid, with increasing demand for easy-to-use 'low-code' applications and platforms, as the industry will always embrace the technologies that are most accessible and provide maximum agility. 86% of businesses are changing their technologies and expanding capabilities to manage their diversified offering, with over half (56%) of distributors now supplying direct-to-customer sales. These new distro-facturers are also moving from just making products to distributing them, and the industry is evolving to meet this increased demand for powerful cloud-based ERP solutions.
Our clients now expect ERP solutions to be interoperable, easy to integrate with other business intelligence platforms, and compatible with the latest industry 4.0 technologies. Advanced analytics capabilities are also required to report on fast-changing supply and value chains. This provides a clearer picture of stock availability, so businesses can quickly respond to potential supplier issues.
As we have seen from our research, if ERP providers are not meeting this evolving demand and offering ongoing product support, then those businesses will quickly switch to another provider. 
Could you tell us about the future growth strategies of Epicor?
Epicor's future growth strategy is based on the diverse needs of businesses that make, sell, or move products on a local, national, or international scale, so we are continually improving our industry-specific expertise to support customers in specialized sectors, such as food & drink manufacturing or building materials suppliers. We intend to achieve this by forming deeper, long-lasting customer partnerships, investing in our employees, continually evolving our product offerings to better meet our customer's needs, and making tactical acquisitions to expand our products' capabilities.

Since March of this year, we have acquired three companies to enhance our industry 4.0 capabilities and modernize the manufacturing production process. These include Grow Inc. a low-stack business intelligence platform, Data Interchange, a UK-based provider of Electronic Data Interchange (EDI) cloud technologies and managed services, and eFlex Systems, a provider of cloud-based Manufacturing Execution System (MES) technologies.
Alongside these key acquisitions, we also launched Automation Studio, our game-changing Integration-Platform-as-a-service (iPaaS) which automates workflows by connecting data from external applications into the ERP system. We believe that by developing the best ERP solutions on the market, we will expand our customer base and realize our future growth strategy.
What are the benefits a mobile ERP app can offer every enterprise? 
Interacting with an ERP solution should be simple and satisfying, not complex. Mobile solutions give people easy access to powerful digital tools at their fingertips, while they are on the move and wherever they are located, so businesses that use mobile devices can respond faster and stay competitive. There are many benefits of mobile ERP solutions, such as the ability to optimize service requests for technicians out in the field or empower sales personnel while on the road. 
As an example, our Kinetic ERP has been specifically developed for efficiency and productivity as a cloud-based mobile app that offers a consistent user experience across all Kinetic functions. The app makes it easy for new users to learn and provides better data accuracy, as transactions can be recorded immediately as they happen. We see that customers who are taking advantage of Kinetic's mobile capabilities are more agile, competitive, and resilient as a result. 
###
About Andy Coussins
Andy Coussins brings senior international sales, operations, and enterprise software industry executive experience to Epicor. He joined Epicor from Hewlett Packard Enterprise where he was vice president for the Alliance Business in EMEA. He has extensive international sales experience and a strong reputation for building high-performing teams that are instrumental in driving global growth.
About Epicor
Epicor equips hard-working businesses with enterprise solutions that keep the world turning. For 50 years, Epicor customers in the automotive, building supply, distribution, manufacturing, and retail industries have trusted Epicor to help them do business better. Innovative Epicor solution sets are carefully curated to fit customer needs and built to respond flexibly to their fast-changing reality. With deep industry knowledge and experience, Epicor accelerates its customers' ambitions, whether to grow and transform or simply become more productive and effective. Visit www.epicor.com for more information.
https://erpnews.com/v2/wp-content/uploads/2022/11/Andy-Coussins-9064-scaled.jpg
2048
2560
Pinar
https://erpnews.com/v2/wp-content/uploads/2018/10/[email protected]
Pinar
2022-11-15 14:05:22
2022-11-15 14:05:23
GREATER TRANSPARENCY AND DEDICATED SUPPORT