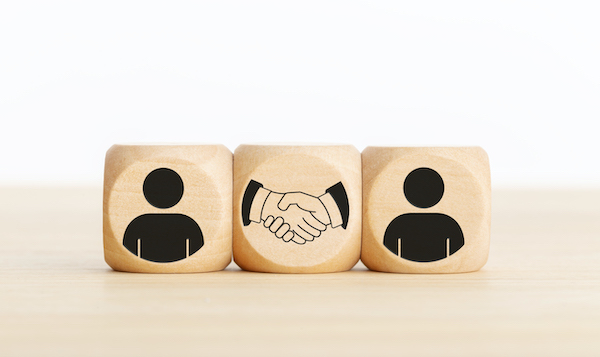 ProScope, the native NetSuite application developed by Cooper Software, and US-based NetSuite Alliance partner, SystemsAccountants Inc. are pleased to announce they have formed a partnership agreement that will allow both companies to sell and implement ProScope to customers in the North American market.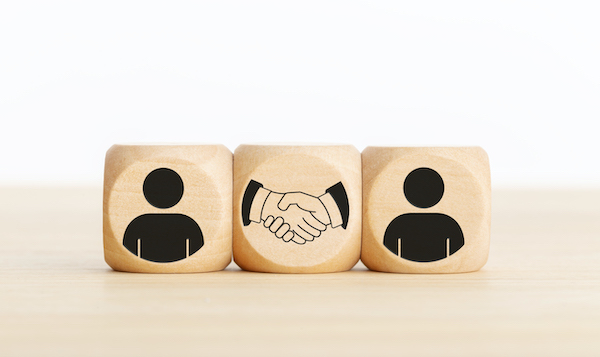 SystemsAccountants are a NetSuite Alliance Partner with consultants across the USA and Canada delivering implementation, support, and development services to over 200 NetSuite clients.   ProScope unlocks the power of NetSuite, providing significantly enhanced functionality for businesses facing complex project management challenges. The solution has been designed to offer increased project management control and greater visibility of costs and profitability from the strategic portfolio level to the in-depth detail of every project activity. Ultimately this leads to better decision-making on individual projects and investments.
By forming a partnership, ProScope and SystemsAccountants will combine their wealth of ERP knowledge and NetSuite experience to offer ProScope to both new and existing NetSuite customers in the North American region, particularly project-centric businesses operating within key industry sectors including energy and construction, where NetSuite has previously been unable to compete with other ERP solutions due to limitations around its project management capabilities and functionality.
Commenting on the agreement, ProScope's Managing Director, Dean Gardner said "We continue to see interest grow on a global scale with our sales team talking regularly to prospects in the US. Partnering with SystemsAccountants Inc. offers a valuable opportunity to enhance their NetSuite offering, opening doors to project-led markets and bolstering their NetSuite implementation projects. We look forward to working together to serve their customers within this region."
Ed Cook, Director of Sales & Operations at SystemsAccountants said, "We see the agreement between SystemsAccountants and ProScope as a tactical partnership that will add significant value to project-heavy industries. The ProScope team has developed a product that is unrivaled within this space and we are in a strong position to deliver and support the North American market."
About SystemsAccountants
SystemsAccountants Inc. provides consultancy and financial systems experts to help companies run, scale, and grow through back-office operations.  Operating across North America SystemsAccountants Inc is a NetSuite Alliance Partner delivering implementation, optimization, and support services.  A rich and successful history uniquely positions SystemsAccountsants to support clients to achieve their strategic goals of better reporting, greater insight, and increased profitability.
For more information visit https://www.systemsaccountants.com/about-us/ or contact the PR team at [email protected]
About ProScope
ProScope has been developed by Cooper Software, a leading NetSuite partner with a 15-year track record of supporting clients in the ERP space. ProScope is the culmination of that experience: an industry cloud solution that meets the needs and standards of a range of project-driven sectors, offering truly breakthrough performance.
ProScope is a native application that unlocks the power of NetSuite for businesses tackling complex project management challenges.
For every stage of the project lifecycle, ProScope offers unique functionality. It is designed to offer greater control and greater information – from the strategic portfolio level to the in-depth detail of every activity.
ProScope offers the depth and range of functionality that nothing else does. And because it's native to NetSuite, there's no shifting from app to app to make the most of that functionality. ProScope operates within the same, familiar environment NetSuite users know and understand – seamlessly extending its core offering.
ProScope addresses the full project systems landscape:
Microsoft Project Integration
Control Retentions
Manage Variations
Manage Applications for Payment / Progress Claims
True Project Procurement & Inventory Control
Construction Industry Scheme (CIS) Compliance
AIA Billing Compliance
Microsoft Teams integration
Microsoft SharePoint integration
For more information, please visit www.proscope.co.uk
https://erpnews.com/v2/wp-content/uploads/2022/06/agreement-partnership-or-deal-concept-2021-12-09-07-25-27-utc.jpg
357
600
katie
https://erpnews.com/v2/wp-content/uploads/2018/10/[email protected]
katie
2022-06-07 12:48:31
2022-06-07 12:48:32
ProScope Agrees Partnership Agreement with US-based SystemsAccountants Inc.