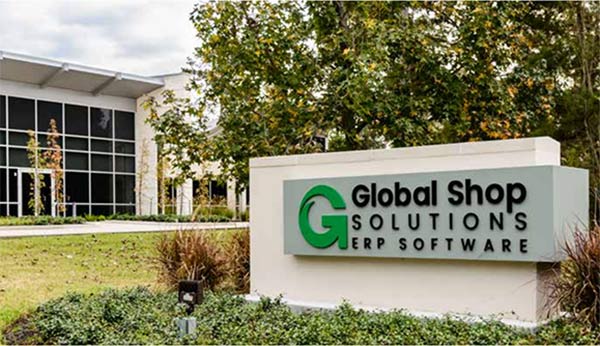 We are living in an era of digital transformation in which you have to decide if your business is going to lead or be left behind. Nowadays the size of the company is becoming less and less important for its success. So digital transformation, which was a must for large companies in the past, is equally important for SMEs today. If you haven't decided on your road map for digital transformation yet, this interview will shed light on your digital journey.
Chris Pinaire, Director of Consulting and Implementation at Global Shop Solutions, shares with us his vision about the steps you should take and challenges you might face within your digital transformation journey as an SME. Also, he talks about the secret behind the success of Global Shop Solutions, how it became an influential player in the ERP industry and the future strategies of the company.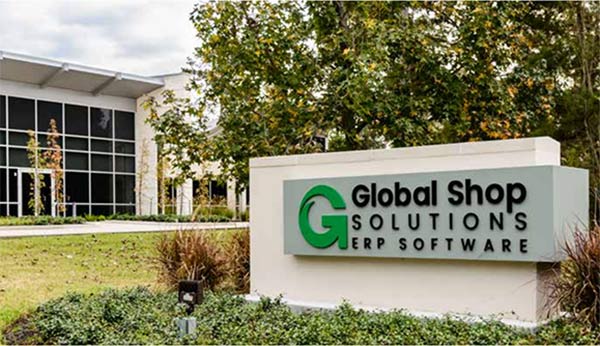 Can you tell us about the advantages of being a privately owned company in a competitive ERP industry?
As a private company, the largest advantage we have is that we are extremely agile. We can adapt to demands or changes quickly and efficiently because the owners are involved in our decision making. Whether it is a new product, a change in standards, or making key decisions, these things happen faster than they do in a public company. Additionally, we have more stability in our management teams, which leads to a more comfortable employee base that supports our customers. No new private equity regimes are turning the business upside down to increase profits, which can lead to employee dissatisfaction and customer anxiety.
Could you give us some information about the global structure of Global Shop Solutions? Are there any planned global expansion moves in 2020?
Our largest markets are in North America, but we have continued growth year over year in our international markets as well. Central/South America, the United Kingdom, and Europe, Africa, Southeast Asia/Pacific, Australia, and New Zealand continue to grow each year. We will continue to nurture our international markets, but we still have a large opportunity right in our back yard, domestically.
As the Director of Consulting and Implementation, how do you visualize the future of the company in terms of growth and technology adoption?
For future growth, we are continually improving processes to adhere to an ever-changing technology-based world. We are proactive instead of reactive.
In the coming years, we will look to use more automated metrics to track implementations. Data helps you make better decisions, and we plan to build more metrics that will assist in those decisions. We have to be fast, reliable and automate where we can. The smartphone has taught us, people, to demand information now.
Digital transformation is crucial for companies that want to stay competitive and relevant. How do Global Shop Solutions' products and services support your customers' digital transformation journeys?
A large number of our new customers are using our Cloud ERP, which allows them to access and collaborate with real-time data from any place on the earth. Our software provides greater resource management with instant access to important information like open quotes, orders, history, utilization, costing, financials, and KPIs.
Additionally, our approach to implementation includes not only the tools but looking for ways to improve the process as well. Remaining competitive through digital transformation requires a critical review of current processes. Our society has become more dependent on information at their fingertips over the last several years; Global Shop Solutions is constantly developing products to keep up with these demands.
To support the demand for automation, we have developed streamlined integrations for EDI, machine integrations, CAD integrations, and more. Our software is constantly changing based on feedback from our customers and their needs.
How do you think SMEs can catch the digital transformation wave? Can we say SMEs have the most to gain from digital transformation?
All businesses can benefit from digital transformation, from Fortune 100 companies to SMEs. All require the same basic business principles to succeed, just on a different scale. SMEs have to realize the benefits to digital transformation – better visibility to make quicker, more informed decisions. SMEs should utilize tools to create automation and replace manual processes. As an example, SMEs might realize the benefit of understanding the costs of their products and their profit margins and decide to grow a particular product or change their offering. There is substantial time and cost savings for the organization by automating processes and creating immediate visibility into the metrics for the products they make.
How should SMEs determine the steps they should be taking for their digital transformation? What are the obstacles SMEs can face during this journey?
First, you have to identify your objectives. Why are we going to invest time and money into this transformation? What is our current state and why does it need to change? Will it lead to increased sales or a quicker time to market? Better products at a cheaper cost? Can we automate or integrate our vendors/customers into a streamlined system for increased visibility and improved experience? Do we hope to make better business decisions with our data? You have to make sure you have a clear strategy in place that will positively disrupt your business to make these changes.
Second, determine a budget for your transformation project. This will help prioritize your transformation as well as identify technology that can be purchased or developed. Additionally, do not forget to weigh the technology cost to implement against the benefit. If there are items that would help your teams but would be cost-prohibitive, realize that. Don't try to implement things that are "cool" but will take years to pay back. You must keep your eyes on the overall initiative.
Third, plan out the rollout and training. It's smart to be realistic about what areas of the business this is going to affect. Most likely, everyone will have some sort of change to their business processes. You will need a communication plan identifying who and how it will affect your teams. Like all company initiatives and projects, it's important to be adaptive. In agile environments, you are constantly taking feedback to improve transformation or training. Make sure your team does not have blinders on, but rather takes the feedback and uses it for improvement.
Finally, don't stop with your first transformation project. Digital transformation, like the implementation of many large projects, is an ongoing effort. Always look for ways to streamline and improve your processes. Additionally, technology and the availability of new tools changes every day. Keep up with the ever-changing technology landscape and adopt it into your change initiatives.
Obstacles SMEs could encounter might include the ability to control your online business identity, hiring the right employees with the right digital backgrounds, or dealing with a segment of the workforce that is close to retirement and does not want to learn the new way of doing business. Creating a digital culture takes time. It's becoming much easier to get 3rd party applications to market, which is great, but it can be difficult to stay up to date with all of the integrations. Work with ERP consultants to identify the best things to implement and ensure you get the right benefits for your business.
Additionally, buy-in and adoption from employees can be a challenge. We often see teams underestimate the amount of work it takes to successfully implement change, especially digital, across an organization.
What do you think is the challenge of getting SMEs connected to global digital supply chains?
The world can be a very complex place when it comes to connecting people digitally. Of course, technology in certain areas may be cost-prohibitive to implement. Additionally, technology standards and availability in one country may be different than the availability in another country. Other external factors such as government oversite and stability could also play a role.
When it comes to large vs. small organizations, smaller workforces mean that employees are already taking on multiple responsibilities within their organization. Transforming their processes and systems requires an investment of time that can be difficult to take on.
What else can SMEs do to stay competitive and profit from digital transformation?
It's always important to keep an open mind and try new things. Think big. You never know what new ideas may save your company time and money!
Don't be afraid to join groups and forums to stay up to date on trends and new tools or go to conferences and network. The next big thing may get created on a napkin or in a garage.
The alternative is the status quo; staying in the mindset of what has always worked limits an organization from growing in ways that may not have been anticipated.
Why should a manufacturer choose Global Shop Solutions over the competition?
Service. When we partner with a customer, we expect to be partners for life. We want our customers' businesses to grow as we continue to grow. Our employees take care of our customers, just as our management team does for our employees. We know that implementation can be a challenge, but we strive to make it as pain-free and efficient as possible.
By selling, developing, implementing, and supporting our software with our employees rather than a VAR or other outsourced solution, Global Shop Solutions can seamlessly guide customers through the entire process and relationship of our partnership.
https://erpnews.com/v2/wp-content/uploads/2020/03/Global-Shop-Solutions.jpg
346
600
katie
https://erpnews.com/v2/wp-content/uploads/2018/10/[email protected]
katie
2020-03-18 13:52:19
2020-03-18 19:26:19
Better Visibility to Make Quicker Decisions