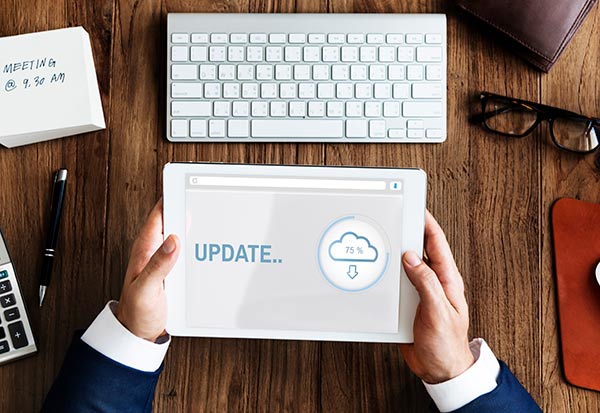 Are you aware of the fact that we have been part of the fourth industrial revolution? Additionally, do you know this is going on for the last 50 years?
You must be thinking Industrial Revolution 4.0 – What's that?
After the 3rd Industrial Revolution, the has installations of robots connected to the computer & IT systems in their assembly lines. One such example of IIoT 3.0 is of Henry Ford for his Ford car manufacturing.
The next big thing is the Industrial Internet of Things (IIoT) 4.0 integrated with Cloud ERP systems. Consequently, it is a revolution that has cyber-physical systems involved. As a result, now manufacturing industries can have everything on a digital platter.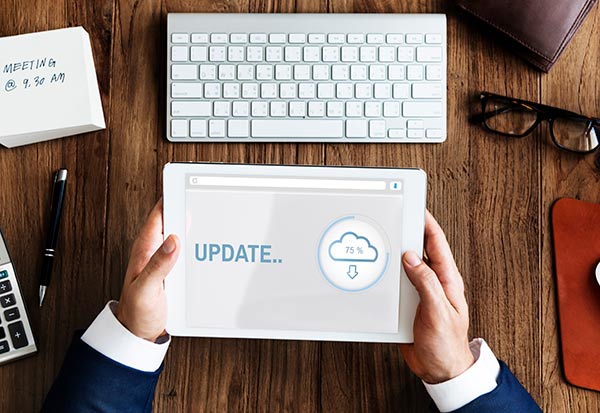 Not only this, with huge technological growth, but we can also predict data analytics with cloud & IIoT. Henceforth, it will help manufacturing businesses in deriving a lot of future predictions. Truly, Cloud ERP with IIoT 4.0 is a valuable addition to the entire manufacturing industry.
Key trends driving industrial applications using IoT
1. Data convergence
An increasing desire by the industrial players nowadays. Modern manufacturers need to analyze the data combined from different operational sites. And connect it with IIoT to derive the data to improve efficiency. Thereby, boosting overall production.
2. Easier extraction of factory data
When we say IIoT in the manufacturing industry, a lot of manufacturers have already installed sensors in their machines. Besides, some have even invested in retrofitted machines with sensors. As a result, these sensors are helping a way ahead in collecting & extracting a large amount of real-time data.
These real-time data are injected with the use of Cloud ERP systems. It is a very cost-effective manner to extract important insights.
Manufacturing Industry | emergence with Cloud ERP & IIoT 4.0
Indeed, the manufacturing industries have emerged with IIoT 4.0. But, enabling Cloud ERP systems with it, now they have digitally transformed.
Now with Cloud ERP services and Industrial IoT, a massive amount of data; say lakhs of records can be calculated in a few seconds with a query or an algorithm. Yes, it's that fast!
Therefore, meaningful analyses & important data insights are driving a lot of benefits to the manufacturer.
Industrial Revolution 4.0 | IIoT & Cloud ERP Importance
As we are already in the 4.0 industrial era. The manufacturing industries are into a disruptive change. Here, only technology can fuel their engine to work smarter & faster.
Besides this, it is also required as the customer demands & preferences are rapidly changing. They need to adapt to this scenario. As a result, every smart modern manufacturer is getting ready to embrace this Industrial 4.0 revolution. Hence, they are inclining to IIoT, machine learning & artificial intelligence. Also, integrating their machinery with Cloud ERP systems.
Modern manufacturing demands additional investments. Instead of connecting & integrating an on-premise ERP software system, now is the time to move to the Cloud ERP software solutions.
Furthermore, there is a lot of panic and chaos improving & maintaining IT infrastructure. Besides this, upgrading the traditional ERP software is another challenging task.
On the contrary, Cloud ERP services give you wings as its adoption rate is at a much higher rate.
Moreover, product innovation and overall growth can be achieved with greater flexibility. Cloud ERP with IIoT 4.0 can respond & support at the much more rhythmic level when these unpredictable & dynamic business models demand ever-changing requirements.
Reap 7 Benefits of IIoT 4.0 in Manufacturing
Overall Efficiency – Cloud Services with IIoT helps in focusing on the tasks that need immediate attention.
Future Predictions on failures – The real-time data helps you know the prediction of failure much earlier. This helps the modern manufacturing owner to avoid downtime.
Inventory Management – Get the data insights on how much or how less to manufacture. It leads to cost-saving & eliminating wastage.
Quality Assurance. – With sensors integrated with Cloud ERP, get the holistic approach of real-time data. Improve scalability & flexibility accordingly.
Helps in Asset Tracking & Supply Chain Management.
Quick Adaption & Cost-Effective – It helps in lowering the total cost of ownership. Cloud services do not require any infrastructure and maintenance services. Additionally, it adapts quickly as timely upgrades are automated.
Easy and faster access to data – Cloud ERP is available on mobile apps version and an online platform where you can easily track your data anytime anywhere.
Prepare for Futuristic Growth with IIoT & Cloud ERP
With this hybrid solution of IIoT & Cloud ERP, any enterprise can prepare themselves for future demands. The private cloud can help any business size succeed because of its cost-effectiveness.
Take actionable analytics that can help you automate. Additionally, collaborate with various departments & systems that need to communicate with each other. Get ready to address the upcoming challenges.
Thrust your business with a powerful combination of technologies – Cloud ERP & IIoT. As a result, retain the critical & sensitive information to cope up with the Industrial Revolution 4.0.
That's how we wish Cloud ERP enable IIoT in Manufacturing & can work wonders for you!
https://erpnews.com/v2/wp-content/uploads/2020/08/cloud-ERP.jpg
413
600
katie
https://erpnews.com/v2/wp-content/uploads/2018/10/[email protected]
katie
2020-08-20 10:55:41
2020-08-20 10:56:24
How does Cloud ERP Enable IIoT in Manufacturing?