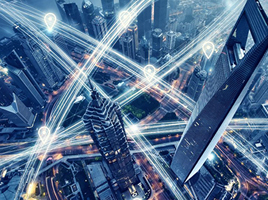 A recent study conducted by WBR indicates that the service industry is at an inflection point. Over the next 24 months, technology will drive digital transformation in many companies striving to improve and predict revenue streams while also improving operational efficiency.
shows that nearly three quarters of respondents provide service on equipment that is sensor-enabled. The ability to collect usage patterns and document asset performance can move the service business towards a predictive model, facilitating their ability to sell assets as a service and not just a capital equipment sale with aftermarket service delivery.
Customers may in many cases want the predictability that comes from paying for a defined outcome. But for the services organization, profits will drive this trend. Data collected by IFS reveals that more advanced servitization can increase service profitability by almost 20 percent. But some investments in technology are needed to enable this transformation. What kind of technology? The WBR report also delves into the specifics of how technology can lead to more effective management of the workforce.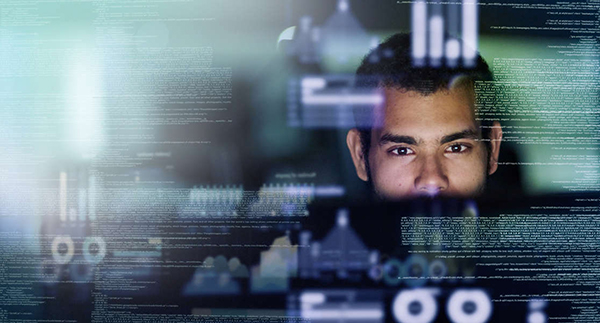 Big results from big data
Any sensor enabled device can generate huge amounts of data points. Big Data is a term used to describe the analysis of this data and its dissemination to other systems for action. The ability to gather, analyze, distill, and communicate this data can reap huge financial and operational rewards.
When sensor-enabled equipment detects a failure, a diagnostic code can be generated.  Knowledge systems can be incorporated into the process to determine the part or component failure involved, recommend a part replacement, perhaps even downloading to the field technician repair instructions, asset drawings, and part location on the equipment. I recently saw this in action at a WBR trade show. It was a standalone IoT reporting system, but a very effective real world implementation of digital transformation that empowers their technicians and service partners with useful repair information prior to a visit for repair.
Cloud based
Done properly, the incorporation of AI techniques and machine learning can determine the operational health of an asset. The ability to predict failure or degradation of asset performance over time can prescribe a proactive maintenance, service call, part replacement or recalibration of a device. This allows the equipment provider or the authorized service agent, to sell performance contracts that can be managed to margin, with a high level of confidence.
These sensors can also harvest usage of the asset, including asset throughput, procedures performed, or hours of operation. Once again, performance-based contracts can be generated that guarantee what the customer will receive from the asset.  These usage contracts require continual update on asset usage and asset health as the asset performance directly correlates to anticipated revenue.
Mobile technology will then push this information to the technician, or to a team that is assigned to a job. All of this data will be distilled so that it can be disseminated directly to the people that need it most. Service managers will monitor activity and service technicians can use this data to do their jobs better. The data may take different forms, from prescriptive analytics that suggest how a problem should be dealt with to visual representations of what is going on inside the equipment. The ability to use augmented reality for repair purposes is one example of how a technician may visually interact with data—by viewing an overlay of parts or components as they look at the physical machine. Team collaboration may also give a subject matter expert in a central location visibility into what a technician in the field is seeing, and can use augmented reality to advise his associate remotely. This will enable a service organizations to do more with less and smooth the transition from a shrinking, aging workforce to a newer, younger but less experienced workforce.
Right technician, right job, right time
Finally, intelligent scheduling tools will put people in the right place at the right time.  Once again, using artificial intelligence (AI) techniques, these scheduling systems will position technician in the right place to be more successful in service delivery. Why is AI necessary here? Because identifying and dispatching the right technician given fluctuating demand is too complex a problem for any human dispatcher.
Lacking AI-driven scheduling, emergent jobs coming in that should take precedent over those already scheduled will probably be pushed further out. Dispatchers will struggle to make scheduling decisions based on SLAs and other contractual requirements, and will not be certain which technician has the skills, tools and materials to handle which job. The location of the technician is constantly changing, so identifying the closest one to an emergent service call is difficult.
When intelligent algorithms make these decisions, the service business can make commitments to customers, utilize technicians in the best way possible and improve the customer experience.
https://erpnews.com/v2/wp-content/uploads/2018/10/customer-service-268-2.jpg
200
268
webmaster
https://erpnews.com/v2/wp-content/uploads/2018/10/[email protected]
webmaster
2018-10-09 00:00:00
2018-11-14 14:07:27
How Customer Service Is Being Digitally Transformed