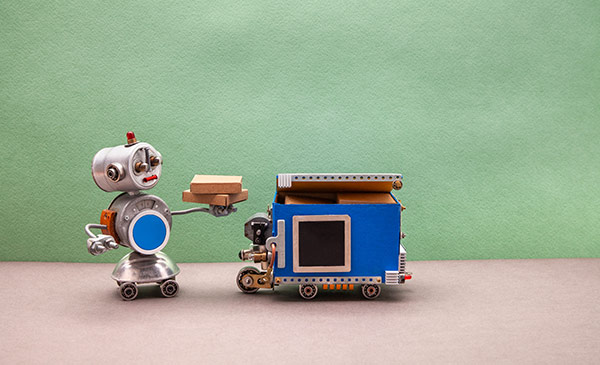 The IoT (Internet of Things) concept deals with enabling devices through the internet to facilitate comfort and convenience. The IIoT addresses industries like manufacturing, oil and gas, energy, and agriculture in which industrial tools/ machines can be connected through the internet ad drive interoperability.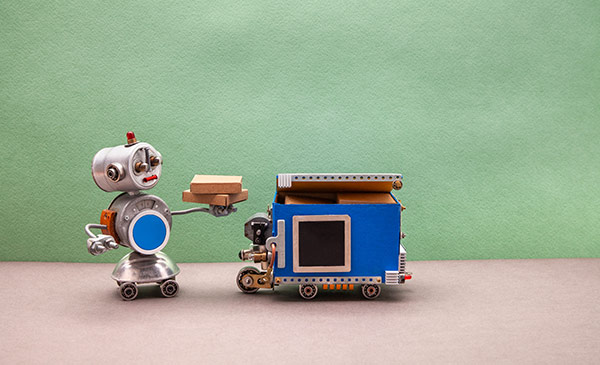 IIoT
The Industrial Internet of Things (IIoT) sets the base for enabling industrial devices over the internet to increase the scope of data mining and user connectivity. The manufacturing industry can leverage data analytics in multiple ways to accelerate the decision-making process and access data in real-time. Any industrial device can be enabled over the internet as long as it has a sensor. So, for any device to leverage the IIoT technology, there will be three components namely, sensor (input), processor (controller), and actuator (output). Through sensors, the production data can be linked to a lot, serial, and batch details and this information can be floated through the cloud to ensure a seamless flow of information. Accessibility to such critical data in real-time can fasten the decision-making process. Businesses can track inventory, forecast sales, and future trends, manage multiple sites and vendors, and draw a demand and supply curve by achieving a considerable reduction in maintenance and operational costs.
Industry 4.0
Industry 4.0 represents the present automation techniques used in the manufacturing sector like the Internet of Things (IoT) to name one out of many. Industry 4.0 addresses issues like bulk production, global market penetration strategies, connecting multiple devices to get real-time data, and much more. All of this results in increased production, more revenues, and higher profit margins. The Fourth Industrial Revolutions brings about a noticeable change in the way supply chains were handled. Computers and mobile devices are interconnected to reduce human intervention and automate mundane tasks without compromising with the operational outputs.
ERP
Enterprise Resource Planning (ERP) enables manufacturing and supply chain industries with multiple functionalities like organization and control of inventories, supply chains, vendor management, sales and customer service, human resources, finance, and tax compliances. ERP supports Industry 4.0 by offering real-time data viewing of the processes from production to delivery. Modern ERP systems leverage cloud technology to help users access information from anywhere, anytime. Being on the cloud also implies that it is the vendor's responsibility to maintain the data, security, backup, and recovery. This simply means companies can save on the infrastructure cost. Therefore, companies can focus on designing, building, and deploying their products into the market and focus on driving more business without having to worry about the technical aspects of the On-Premise environment.
Benefits of Collaborating IIoT, Industry 4.0 and ERP
When technologies are connected, they have always doubled the performance outputs. Collaborating IIoT, Industry 4.0, and ERP will propel similar results.
Here are a few benefits:
Mobility
Cloud ERP allows freedom of movement and offers the same environment if at physical workstations. Cloud ERP solutions when deployed as SaaS models will help remote users in an equally operational manner as in the static offices. This facilitates lesser exhaustive operations involved in deploying products to the market while maintaining the ROI and streamlined workflow processes.
Automation
The IIoT enables machine-to-machine interaction through the internet which reduces human intervention. This will help you manage your resources in an optimized way. Tasks that are mundane and repetitive can be easily automated leaving you with an extra workforce to be trained for highly smart jobs to do. Also, the brain capacity of every resource can be optimally utilized without having to worry about how to keep them motivated to drive better productivity.
Wireless Networks
The foundation of implementing IIoT into the manufacturing environment is the deployment of tools like mobile devices and cloud ERP with undisrupted network connectivity in the production lines. Further to this, RFID or Bluetooth connection will allow users to communicate with industrial devices. This will also enable data exchange in real-time across the production lines and supply chains as and when needed.
Summary
Modern ERP solutions aligning with Industry 4.0 concept and enabled with IIoT technology will create digital transformation in the manufacturing space. The applications should be built with not only the requirement to access data in real-time but also the capacity to expand and scale with the business.
https://erpnews.com/v2/wp-content/uploads/2020/08/IIoT.jpg
365
600
katie
https://erpnews.com/v2/wp-content/uploads/2018/10/[email protected]
katie
2020-08-19 12:47:33
2020-08-19 12:47:34
IIoT, Industry 4.0 and ERP