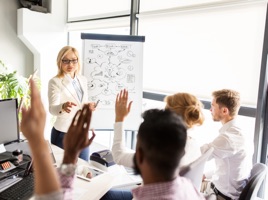 All around the world, companies are transitioning from legacy in-house billing systems to agile and modern cloud-first billing platforms. When implemented effectively, sophisticated solutions can reduce costs, support new revenue opportunities and increase productivity. However, the transition can be challenging for enterprises with significant specificity and complexity built into existing monetization models, data management processes and business operations. There are multiple cloud-based billing providers out there today, and it's important that you find the best possible solution that fits your needs for both the short and long term. Before your finance team makes the decision to put financial systems in the cloud, you need to assess your organization's current monetization ecosystem and fully vet the capabilities of your prospective cloud-based billing provider. The following questions will help guide your thinking toward this end.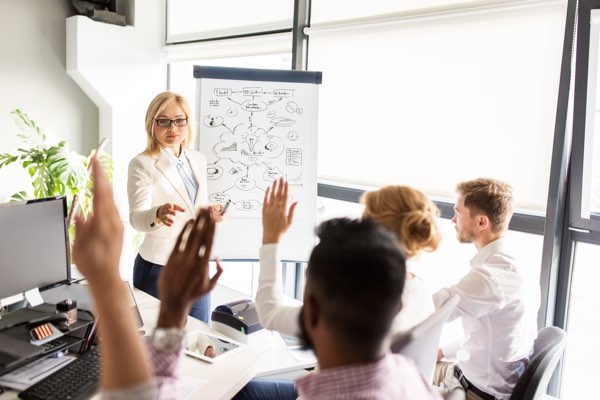 How complex is your monetization model?
The complexity of your organization's monetization model should play an important role in your evaluation process. Enterprises that have highly specific rules and customized billing operations need to be cautious when considering a cloud-first strategy as a less-than-capable billing solution can disrupt rather than enhance your current or future financial operations.
• Do you use pricing tiers, bundled payments or contract-specific rates?
• Do you have multi-currency or multi-regional requirements?
• Do you have any specialized charging rules?
Questions like these can help your finance team begin to understand how much effort would be required in a transition, as well as what level of sophistication would be needed in a cloud-based billing solution. Your chosen vendor needs to support all degrees of pricing complexity and be able to adopt the calculations needed for charging rules. Overall, the more comprehensive your cloud-based solution, the more effective it will be at supporting any monetization model and enhancing the overall productivity of your enterprise's billing function.
What integrations are required within your monetization ecosystem?
Because the billing function depends on input from so many different systems and applications, it is essential that cloud-first platforms can integrate seamlessly with existing monetization ecosystems. Platforms that don't integrate well create roadblocks and add inefficiencies to core processes. Your finance team should have a complete understanding of all integrations, internal and external, that impact billing.
• What does your CRM require in terms of process flow across quote-to-cash?
• Is your chosen billing system compatible with your ERP or accounting system?
• What are your usage and metering sources and requirements?
These questions will help your finance team begin to map out how your cloud-first solution will interact with all other enterprise systems and processes that impact billing. Your vendor's platform needs to be implementable within any monetization ecosystem, no matter how diverse. This prevents you from having to spend significant capital to update existing IT infrastructures in order to maintain an effective and continuously evolving billing function.
What are your compliance requirements for financial reporting and security?
Your enterprise's compliance requirements can make or break the switch to a cloud-first strategy. Organizations that have thorough and strict compliance requirements will have to put more effort into ensuring a smooth transition from legacy systems to cloud-based billing.
• Are you required to be SOC and/or PCI compliant? If so, is your future cloud financial solution also compliant?
• Are your revenue recognition requirements supported by the cloud-based billing solution?
• As your compliance requirements evolve, can or will your financial systems evolve with them?
It's critical to understand exactly what your organization requires for financial reporting and security so that you can choose a cloud-based platform that can support all your needs. Your vendor's solution must provide thorough control mechanisms to manage user access and security. Additionally, your solution must be able to adapt over time with changes in compliance and revenue recognition requirements. Otherwise, you leave your enterprise and clients exposed to significant risk.
How would you implement the transition?
Your finance team needs to think through how the enterprise would actually move financial systems to the cloud before making a go/no-go decision.
• Will other data streams need to be moved to the cloud? Or can the system integrate with on-premise systems?
• Should your organization use a phased approach to deployment, or would a "big bang" approach be better?
• How are your products and services segmented for invoicing purposes: by geography, functional service offering, etc.?
Laying out the transition from in-house billing to a cloud-first platform will help you measure whether or not it is a worthwhile endeavor for your enterprise. Your vendor should be able to easily deploy its solution within any environment without requiring significant changes to your organization's existing infrastructure. Additionally, the cloud-based billing provider you choose should work closely with you to plan a smooth transition that does not cause any disruption in your current revenue recognition.
Making The Decision
How you answer these questions will determine how long, expensive and significant implementing a cloud-first strategy would be for your enterprise. Transitioning financial systems to the cloud can create incredible value for your organization, but only if the move is well-executed and your partner solution is highly sophisticated. You need a solution that can take on complex monetization models and high degrees of specificity with tremendous ease.
https://erpnews.com/v2/wp-content/uploads/2019/01/billing-268.jpg
200
268
katie
https://erpnews.com/v2/wp-content/uploads/2018/10/[email protected]
katie
2019-01-09 12:00:23
2019-01-09 07:14:35
Four Critical Questions To Ask Before Implementing Cloud-First Billing