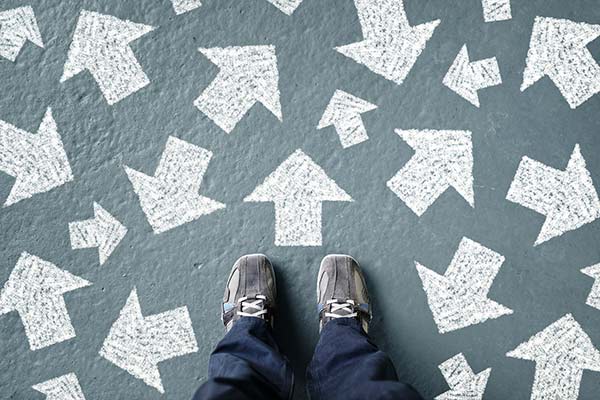 While the digital transformation trend continues to influence all industries, it is vital that businesses adapt to this trend with the right tools. With the ever-increasing alternatives in ERP software, which is the most important key to digital transformation, it becomes more and more difficult to make the right choice. The confusion created by the difficult selection process can sometimes lead to unsuccessful projects. Especially considering the investments made in ERP systems, the selection process should be executed efficiently in order to be protected from an unsuccessful outcome that turns into a nightmare of every enterprise.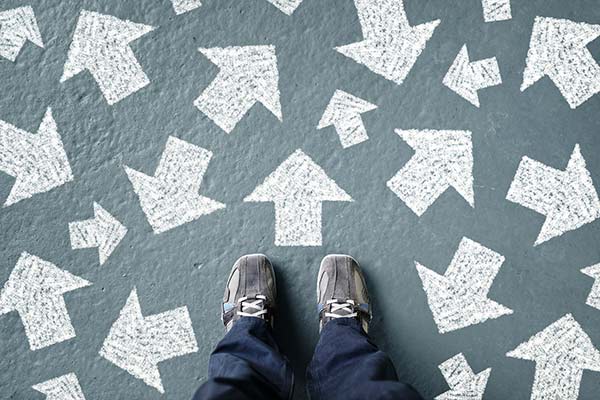 If you are currently researching to replace your existing system or purchase ERP software, you can use this article as a guide. Let's find the right ERP software together to carry your success to the future!
1- Your ERP Selection Should Fit the Needs of Your Business
Determining the needs of your business correctly will positively affect all of your choices. When it comes to ERP selection, it is much more valuable. Before starting the ERP selection process, it is a good idea to analyze the business processes correctly and reveal the areas that you find incomplete or that are needed to be improved. In today's ERP market, many systems offer a variety of customization options that can be effective in the management of your future business processes.
2- Plan an Effective Budget
Since ERP software is a big investment, you should be as careful as possible in your budget plan. You may think that the most expensive one is the best one when you make any purchase and you can make your choice in this direction. However, you should not adopt this traditional view during your ERP selection and choose the most expensive one, but as we said in our first tip, choose the system for which you can get the most for your business.
3- Choose a Flexible ERP for Your Future
When investing in ERP systems, businesses are expecting productivity, time and cost savings in their business processes. A system that cannot adapt to changing processes with the developing technology may cause the contrary. To avoid this situation, you must first acknowledge that the ERP system is a living structure. Your system needs to grow as your business grows. Before making your choice, you should give priority to flexible and developable ERP software. Besides, a system where you can make improvements specific to your industry can give you more advantages.
4- Your ERP System Should Adapt to New Technologies
With each passing day, we make every aspect of our lives easier with new technological developments. We live so fast that the slowdowns in your work can be annoying. It is very important that your ERP system is compatible with today's and tomorrow's technologies. You can sustain your success with a system that can keep up with the developments affecting all sectors such as Industry 4.0.
5- Choose The Right Implementation Partner
ERP selection is the first step of the digital transformation path. After this first step, you will go a long way with many stages and numerous obstacles at each stage. It is very important not to be alone in the halfway and choose a partner who can support you when you need to overcome obstacles. You can get feedback from other companies that have already used the ERP software you are about to select.
6- Choose a System Compatible with Your Existing Software
You may already be using other software or applications for your business other than ERP systems. If you are satisfied with these applications and do not want to waste your investment, you should choose a more effective ERP software suitable for integration. For example, if you are currently using a CRM system and do not want to change it, you can check whether the ERP system you are purchasing provides integration.
7- Prioritize ERP Systems that are Successful in Your Sector
The business processes and requirements of each sector are different. You can research the systems used by your competitors and benefit from industry-specific solutions. During your selection, you can ask software providers if they have served your industry before.
In this way, you can move with industry-specific systems and provide higher efficiency.
If you pay attention to these 7 tips before you make your ERP selection, you can get rid of unsuccessful project nightmares for a while. But remember, after the selection of ERP a long and tiring way awaits you. Bypassing the selection process efficiently, you can make a difference to your opponents at the beginning of the road. We hope the end of the road will be happy for you and your business.
https://erpnews.com/v2/wp-content/uploads/2019/10/ERP-Software.jpg
400
600
katie
https://erpnews.com/v2/wp-content/uploads/2018/10/[email protected]
katie
2019-10-23 12:27:34
2019-10-23 12:29:11
7 Tips for Choosing the Right ERP Software