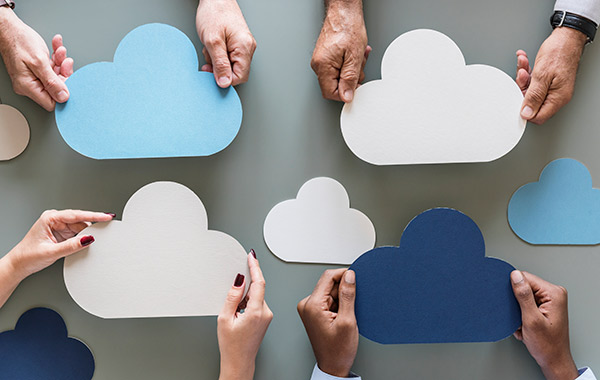 As the new decade rolls in, there is no denying the escalating buzz around cloud and digital transformation. The most recent McKinsey Global Survey on digital transformation notes that more than eight in ten respondents say their organizations have undertaken such efforts in the past five years.[1] The real question on everyone's mind now is how will this technology improve organisation performance and impact the manufacturing industry in the upcoming year? Avaap's Global Manufacturing General Manager Robin Irvine shares three bold predictions for ERP software in 2020:
Current State: Organisations are currently facing compounding fiscal and budgetary pressures. This is driving C-suite leaders to prove sustainable cost reduction through cloud adoption.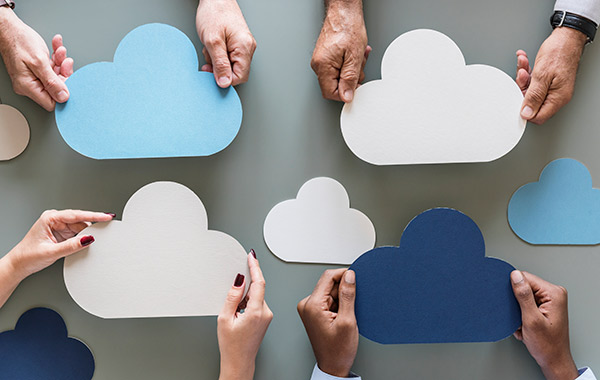 Prediction 1.
Systems integrators and ERP vendors will be more transparent in their calculations to include other measurable cost benefits, such as reduced hardware and software administration. Increasing understanding of the business case for the cloud will be critical in helping executive leaders and boards understand the difference between deployment options. On-premise implementations require an up-front investment that is considerably more substantial and includes license fees and implementation, customization and upgrade costs, as well as on-staff expertise. Cloud, on the other hand, enables cost reduction in infrastructure, alleviating the need for maintaining hardware, upgrades, and backups.
The partner community will need to be able to attach a true figure on the value of high availability, auto-recovery, and enhanced security of the cloud to help organisations communicate with business leaders and board members. Manufacturers will want to see upfront what they are investing in and how they can be expected to achieve quick ROI on technology investments.
Current State: Over the last 10 years, manufacturing CIOs have adopted a strategy of completely relying on the system integrator or vendor to supply all ERP skills and to completely own the IT transformation program. As we move into the next wave of digital transformation, CIOs are being held accountable to demonstrate a full ROI to their board. This is leading businesses to take a more active role in their IT projects and look to have more ownership to mitigate risk.
Prediction 2.
Manufacturers will revert to slightly more traditional models and start to adopt full-time in-house ERP solution architects, system analysts, and other skills as well as taking on the role of business ambassadors on expensive and high impact ERP projects. We'll see smart system integrators using this to their advantage by demonstrating their ability to work with a hybrid approach, with the customer being more involved. This is positive and will reduce risk, bringing a blend of internal knowledge and industry-specific skills together for a more comprehensive solution.
Current State: Traditional ERP users have watched the top four software vendors try to stabilize their cloud ERP strategies, but they haven't created clear pathways for organisations coming off legacy systems. For organisations that have been around for more than 10+ years, it is very likely that most, if not all, of their applications and services, were not started and are not currently running in a cloud environment. These long-standing historic brand companies who have built their businesses over decades, sometimes in excess of 100 years, may have been working on 20+-year-old systems, or a combination of siloed systems. With changing consumer demands and competitive pressures, organizations require agility, flexibility, and in some cases, a hybrid approach or solution to cloud migration.
Prediction 3.
Organisations that need a lot of prep work and a strong migration strategy will navigate towards a system integrator or ERP vendor who will work closely with them to understand their current state, current roadmap challenges, and can demonstrate an agile and hybrid capability of digital transformation. A successful system integrator in 2020 will be one who can demonstrate all these capabilities and ensure cloud readiness is incorporated as part of the plan for the future.
While it's hard to predict accuracy when looking at the future, there's no denying that cloud and digital transformation will be big. As we pay homage to the annual ritual, it will be exciting to see how the industry evolves as companies begin their digital transformation journeys.
What do you offer your customers during their digital transformation journey in 2020?
Avaap is an end-to-end advisory services and system integrator, enabling companies large or small on their digital transformation journeys, using hybrid solutions and methodologies. Avaap brings deep industry and vertical knowledge and experience, providing repeatable customer success. We are also flexible in the fact that Avaap is capable of owning a complete program or working with customers' internal teams or other third parties, to meet their business and project goals. We offer customers the opportunity to improve their process, ignite their business strategy and achieve competitive advantage through the use of modern technology.

---
[1] McKinsey & Company, Unlocking Success in Digital Transformations, Survey Report, retrieved 12/9/19 https://www.mckinsey.com/business-functions/organization/our-insights/unlocking-success-in-digital-transformations
https://erpnews.com/v2/wp-content/uploads/2019/12/industry-1.jpg
380
600
katie
https://erpnews.com/v2/wp-content/uploads/2018/10/[email protected]
katie
2019-12-17 12:05:39
2019-12-17 12:05:40
What to Expect from the ERP Industry in 2020? Three Bold Predictions