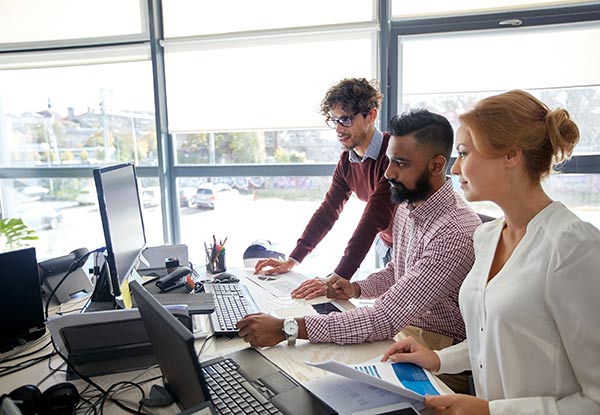 Enterprise Resource Planning (ERP) systems help businesses organize applications and manage business functions that have to do with technology, service, and human resources. Depending on your industry, you might need to design your own web-based ERP system.
As you can imagine, this is quite the process. There are planning stages and costs that all need to be considered. Luckily, you have more options available nowadays than ever before, so right now is the best time to develop your web-based ERP system. In the past, you used to be limited to SAP or Oracle. Now, you're in control. Here are the best tips for developing a web-based ERP system.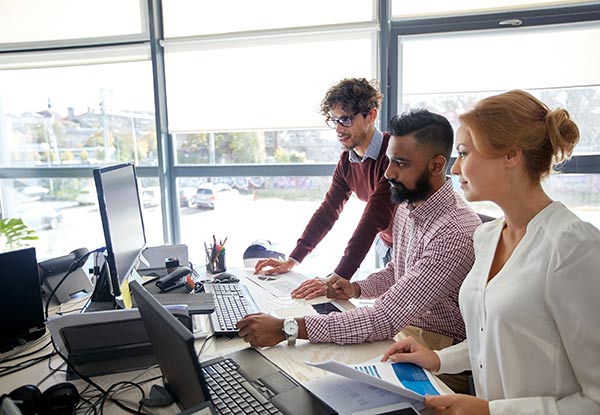 1. Know Why You're Creating an ERP
First, you need to know why you're actually intending to create an ERP in the first place. An ERP framework can help you in a number of situations. If your business seems to lack clear communication or if you're noticing too much time being spent on manual, paper tasks, it's probably time to create an ERP.
You need a vision before you can jump into the process. What's the end product? How will it be delivered? Of course, the goal here is to help with the flow of information through your organization but push this thought further. Will your resource planning also include other business activities. It's common to include things like sales, customer service, accounts, financing, and more. What's the most important thing for your business? What can you leave out?
2. Choose Your Hardware
Like all development projects, you're going to have hardware needs. When you're creating a web-based ERP system, you need to decide about whether it's cloud-based or hosted in-house. Cloud-based is the most cost-effective and scalable option available. Knowing this, you can move forward to choosing any additional hardware. You might choose to store backups in-house on a local server, or you might need additional resources for scalability.
If cost is your biggest concern, opt for cloud-based. You'll need fewer developers in-house to maintain servers, and employees will have greater access to your web-based system. Start your search by talking to cloud providers to decide on a solution for your enterprise needs.
3. Budget for Hidden Costs
Everyone knows about the upfront costs. It's easy to account for these. However, have you prepared for any hidden costs? Here are a few hidden costs of ERP solutions you might not have considered that will drive up the overall cost:
Third-Party Software –

If you need any additional software in your system, this will add up to 35% onto the cost.
Training –

How will you train your current employees to the new system? This will take time, and you might need to bring in additional staff members.
Customization –

What special customizations will you need? This can be the most expensive part of the process. No system is perfect out-of-the-box.
Keep these in mind when you're starting your process. The more prepared you are, the better you'll be at handling these challenges.
4. Prepare for Security
Security is one of the biggest parts of the entire development process, yet it's the easiest to overlook. Businesses of all shapes and sizes are becoming targets for cyber hackers and attacks. Your data is valuable, and it's worth protecting at all costs.
Including security measures in your development process will strengthen your ability to overcome any potential attacks. Logging and performance monitoring will give you real-time updates about the status and performance of your apps so your developers can stop errors in their tracks. Try this solution for comprehensive monitoring.
5. Change Business Procedures
One reason many businesses fail to successfully integrate a web-based ERP system is because it requires a lot of changes in business procedures. When you roll out your ERP system, you need to help your employees on all levels integrate with this solution. Your procedures and processes will change, and your company needs to be prepared to change with it.
It's hard for some employees and systems to change. It takes time, and administrators will need to take a strong approach to help these processes change smoothly.
Are you ready to develop your web-based ERP system? If so, get started today with these tips above. A web-based ERP solution gives you the communication and security your company needs to stay scalable in this competitive marketplace. You have nothing to lose.
Get 2019 ERP Pricing: 45 different ERP systems profiled including Epicor, Microsoft, SAP and more. Click to download your free guide.
https://erpnews.com/v2/wp-content/uploads/2019/03/web-based-ERP.jpg
415
600
katie
https://erpnews.com/v2/wp-content/uploads/2018/10/[email protected]
katie
2019-03-19 07:57:35
2019-03-19 07:58:26
Tips on Developing a Web-Based ERP System