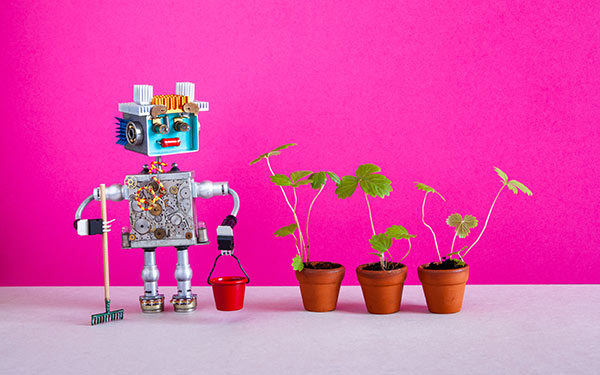 The Fourth Industrial Revolution is gathering pace as companies increasingly turn to digitization to improve their processes. This herald a series of social, political, cultural, and economic upheavals that will unfold over the 21st century. As we have witnessed in previous revolutions, this will have a profound impact on societies, businesses, and citizens.
In response to this, the manufacturing industry is taking the initiative to equip itself with the technologies needed to succeed. This includes new skills in artificial intelligence (AI), the internet of things (IoT), machine learning (ML) and automated tools.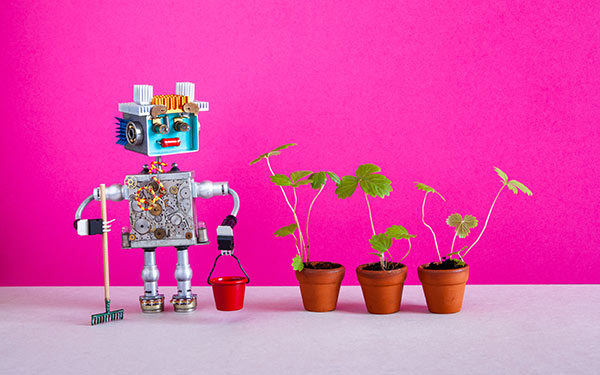 The sector has been through a turbulent year with US outputs continuing to lag in November. And in an increasingly digitized world, manufacturers need to find new ways to optimise operations and stay competitive.
Ironically, uncertainties around Brexit and USMCA have spurred the adoption of new technologies to meet the need for change. According to the Sage Manufacturing Report 2019, more than half of US manufacturers are planning to spend more on technology as they prepare for possible changes.
Despite the uncertainties ahead, the outlook remains positive for 2020. Many manufacturers are discovering new reasons to innovate. Driven by macro-economic pressures, competition, supply chain shifts, sustainability efforts and, of course, customer demands.
Here are three key trends that will shape the industry in 2020.
Green warriors accelerate the circular economy
The world today is suffering from far too much waste and pollution. The Extinction Rebellion movement has been making waves around the world. It's mobilizing people to rethink how we live our lives today and how we can change for a better tomorrow. This rising public awareness and understanding of the problems have had a dramatic impact on human behavior.
Consumers are consciously using less plastic, demanding brands to reduce unnecessary packaging, and becoming more "energy smart" in their everyday lives. Young people are renting goods rather than buying them. Gen-Z's are becoming less materialistic. We now recycle clothes, hire bikes and share hybrid electric car rides.
This behavior is altering consumer expectations on the products they receive. We are no longer looking for a fast churn to create more goods. Instead, we want better quality and longevity in the product lifecycle so goods can be reused or recycled.
In 2020, the shift from a linear economy (take, make and dispose) to a circular economy (reuse, repair and recycle) will take precedence in the industry. While not a new concept, the circular economy will hit its potential. The tipping point will be reached.
According to our latest research, almost every company impacted by green manufacturing trends (61%) have adopted a circular economy strategy (97%). Resource conservation, revenue and cost benefits are driving the adoption of circular economy practices. It is also seen as good branding.
Indeed, more companies are actively seeking new ways to create products by using supply chain waste more resourcefully. This will partly be driven by recycling targets set by the US, but consumer pressure is having a huge impact on the supply chain process.
Compliance from 'farm to fork'
A food system includes everything from farm to table. From food production to processing, distribution to consumption, every stage is integrated and has the ability to enhance – or damage – the environmental, economic, social and nutritional health of the ecosystem.
At the center of all this is food traceability. It covers every stage of the ecosystem from producers to manufacturers, all the way through the supply chain to the retailer or caterer. Food traceability has been a top priority for food manufacturers and retailers for decades, yet consumers continue to be plagued by inconsistency in food quality standards. In some cases, negligence over food intolerances and allergens have resulted in life-threatening situations.
Consumers deserve to know where food comes from and how it is prepared. Demand for greater transparency and quality control has reached new heights. The growing popularity of plant-based food only adds to the complexity. Manufacturers need to take extra steps to ensure their production processes are of the highest quality to meet the latest food standards.
Enhanced compliance and quality controls, together with tougher regulations, will place a renewed focus on food standards in 2020.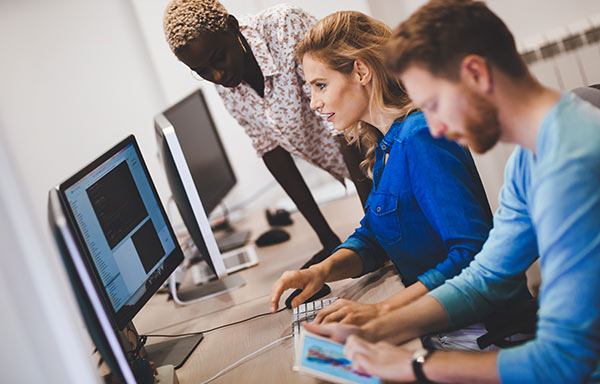 Create your own applications playlist
Gartner predicts that by 2023, 40% of professional workers will orchestrate their business applications like they do their music streaming services. In recent years, we have seen a shift in how organizations are changing the way they deliver their IT services to users that are much more modular and customizable.
Until now, many businesses offer IT services as a "one size fits all" approach. They expect employees to fit their job around what is available, and as a result of this, we have seen a rise in shadow IT where employees bring their own devices and applications to the workplace. It may also be a reason for the weak productivity levels we have been talking about for so long. In addition, this model has also had the unintended consequence of putting increasing risk to the organization's data security. The knock-on effect is a disruption to the business workflow.
Instead of restricting users from choosing their own way of working, businesses need to find new ways to provide effective IT services to employees. At the same time, they also need to enhance security and accessibility.
Enterprise Resource Planning (ERP) technologies offer businesses the ability to consolidate their data and business applications and give IT the capability to deliver their services in building block form. As a result, users can create their own individual "playlists" of applications customized to their needs, empowering them to work more productively.
2020 will be a year of transformation for manufacturers, whether due to global economic pressures such as tariff-wars and Brexit, to social-shifts such as sustainability, transparency and data privacy. Manufacturers are awake to the situation and making great strides, and as they embrace the Fourth Industrial Revolution, so too will be the need to harness technology to meet the challenges of tomorrow.
https://erpnews.com/v2/wp-content/uploads/2019/12/Manufacturing.jpg
375
600
katie
https://erpnews.com/v2/wp-content/uploads/2018/10/[email protected]
katie
2019-12-12 09:21:57
2019-12-13 08:08:25
Three Trends that Will Change the Manufacturing Industry in 2020