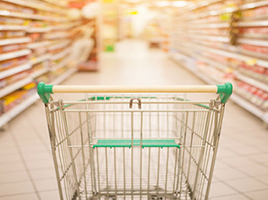 The retail industry perhaps more visibly than many other industries is perceived as being at a significant crossroads that has and will continue to result in changes to all aspects of the retail landscape. Significantly, the most important market influencer impacting the retail industry is technology innovation and the pace at which it is moving.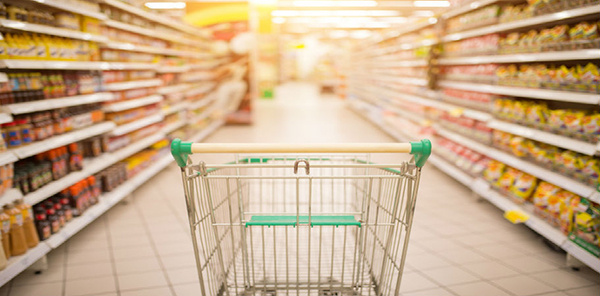 The impact of the online revolution on retail, such as the enabling of commerce through the web, opened the floodgates for the growth of eCommerce. In fact, industry surveys indicate that 67% of US customers are multichannel shoppers, and this segment of shoppers generate 25% more profit than regular shoppers. As such, a majority of brick and mortar retailers have had little choice but to embrace the online medium. In fact, the introduction of mobile commerce and social commerce into the retail landscape has dramatically increased the number of channels used to increase revenue and, as a result, retailers are obliged to embrace and incorporate these technologies into their businesses.
The retail industry's challenge and opportunity in the next few years will be the degree to which they can successfully capitalize on the emergence of new markets, channels, products and customer groups. Many industry researchers have encapsulated this phenomenon as the advent of the era of maximum retail agility.
Retail Agility?
So, what is the relevance (or benefit) of labelling this phenomenon as retail agility? In reality, this term has little relevance on its own. But it does have the ability to encapsulate new and trending ideas and promote their importance within the industry. In fact, retail agility has gained relevance and credibility to the point that most retail businesses no longer question the need to adopt multichannel strategies.
Retail businesses that wish to remain competitive and thrive in this technologically-dominant environment understand that clinging to restricted interpretations of doing business cannot be sustained.
The message that retail agility is attempting to drive home is simple: high performing businesses can recognize and leverage the power of using multiple channels to complete a business transaction, while providing a seamless experience regardless of channel.
It sounds straightforward, but it comes with a steep challenge: how to balance the process of implementing new technology alongside the necessity of upgrading capabilities for a successful integration.
This is where retail agility comes in and begins to make sense. This fast-moving landscape requires an equally fast response time, so businesses can't afford to struggle with IT architectures that can't respond to these challenges.
The Role for ERP in the Emerging Retail Landscape
This new reality for the retail world couldn't provide a better environment for the business case of installing software that addresses and provides solutions to the many challenges that are part of the changing landscape. And the software that most closely aligns itself and responds to these challenges is retail ERP Software.
If you have ever considered investing in a comprehensive software system for your retail business, this is probably a good time to consider this investment.
ERP was originally developed for manufacturing, but has since become an essential tool for many business sectors because of its wide-ranging capability to adapt to individual business needs. The management of a retail business stands to benefit greatly from a well-functioning ERP system. The bringing together of disparate pieces of software facilitates the movement of data quickly, easily, and accurately from one end of the retail process to the other. This enables decision makers to reach the best possible outcome for each individual circumstance.
By examining some of the ways in which retail ERP can optimize the day-to-day running of a business, you begin the process of understanding how ERP can maximize those benefits to suit your specific business needs.
Retail ERP – In General
The role of ERP in retail has evolved from a system for conducting daily operational tasks to engaging with a business in a dynamic and integrated manner. Retail ERP helps executives sustain a strategic view of their retail business and, ultimately, bring that approach into action.
Retail agility, as referenced above, stresses the need for the retail industry to respond directly and quickly to customer demands. In this case, leveraging the power of multiple channels while offering a seamless experience regardless of channel appears to be a winner. Consumers (especially younger shoppers) are comfortable with technology, ready to utilize every device and mechanism to connect and transact with retailers anywhere and anytime. Recent industry analysis continues to reinforce the evidence that customers remain committed to the internet as a primary means of shopping.
How Can a "Typical" Retail ERP System Help Achieve These Goals?
The first and perhaps most important characteristic of a retail ERP system is its ability to centralize data and the functions that manage and control finances, customer management, sourcing, demand forecasting, inventory, sales orders, invoices and other retail functions. The integration of the disparate pieces of software that support all these individual functions is extremely important because it directly addresses many of the serious challenges that retailers have experienced for several years across most enterprise systems — including ERP. Specifically, obsolete technology, lack of integration and high maintenance costs have all contributed to these challenges, rendering their operational systems less than adequate. In other words, all the benefits that would accrue as a result of running a streamlined, multichannel and seamless retail experience would be jeopardized by an outdated and siloed enterprise system.
For example, in order for retailers to manage and optimize their operations both globally and locally, critical functions that move across different brands, channels, supply chains and potentially different countries — such as merchandising, sourcing, and finance — require a robust integration process.
Without such a system, a retailer could potentially face disparate system interfaces, disconnected data management, disconnected pricing systems between channels and inconsistent key performance indicators (KPI). It's clear how this set of circumstances would make it very difficult for a retailer to achieve a uniform, well-functioning process that would lead to achieving a profitable business.
Final Thoughts
One of Forrester's retail predictions for 2018  one that's particularly resonant for this report  is the following: "The key to successful retailing in 2018 is obsessing about the customer experience." Further expanding this thought, they argue that retailers' greatest hindrance to executing on this vision is the siloed organization structure that makes it next to impossible to get a holistic customer view or to craft the right products and services.
This is the prediction that supports the premise of this buyer's guide: the digitization of the retail industry has turned traditional measurements of success upside down. In this digital retail arena, customers engage with multiple devices in their lives, use various channels to make purchases and connect with as many competitors as they choose. A different set of skills and strengths are required to meet these challenges, and the urgency to meet them is apparent.
Rarely has a set of circumstances been more ripe for the adoption of a unified, intelligent software system to assist in this significant challenge. Luckily, retail ERP systems are advanced enough to take on the challenge. The customer experience in retail has evolved from a poorly-defined understanding of customer service to a significant strategic priority, and businesses are spending millions of dollars addressing the question of how to improve the customer experience in stores and in digital channels. So you have to ask yourself, "How will I use retail ERP to answer that question?"
https://erpnews.com/v2/wp-content/uploads/2018/04/retail-268-1.jpg
200
268
webmaster
https://erpnews.com/v2/wp-content/uploads/2018/10/[email protected]
webmaster
2018-04-02 00:00:00
2018-11-14 14:08:29
Retail ERP: Maximizing the Value of ERP Software for an Industry at a Crossroads