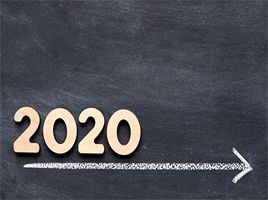 Enterprise Resource Planning (ERP) is a solution of integrated software that helps businesses improve processes like marketing, human resources, supply chain, finance, and procurement. Businesses with a good ERP software often get more productive employees and a more streamlined business because they automate some lengthy office tasks.
Predictions for 2020 and later involve some big changes on the horizon for 2020 software industry. ERP software teams need to be able to navigate cloud adoption, strengthening the existing deficiencies of older ERP versions, and handling incredible customer pressure from vendors. To add to this, more and more members of the ERP industry are going for one-size-fits-all approaches.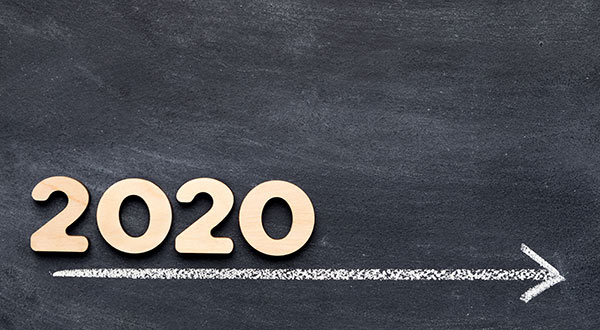 Because there's so much money up for grabs in this industry, there are biases throughout these ERP processes and procurement, which isn't good news for clients. There are a lot of solutions that can capitalize on the gaps left by big vendors. In short, the best way to describe the average predictions for ERP software in the next few years is hysteria. Many industry insiders are indicating that the digital transformation of ERP in 2020 will be characterized by hysteria. Here are the top predictions, according to the experts.
1. Cloud Adoption
According to Dianne Fuller, a tech blogger at Brit Student and Origin Writings, "this year will see the tipping point for cloud adoption. More and more customers are adopting cloud at scale, not only because of demand but also because of financial profit incentives."
2. Deficiencies of Old ERP Software
Many of the existing ERP products are not ready to be migrated to the cloud and to keep up with the vendor rush of moving online. These technical deficiencies will soon be exposed. To address them, organizations need to assess the exact software in their selection process and find out truly what they will get for their money.
3. Customization Issues
Because of these deficiencies, clients will be forced to choose that they prefer between sub-par software options or customizing existing options to their needs. Neither of these choices is great, so it will come down to what will work best for their organization.
4. Normalization of Breed Solutions
The new normal will be some best of breed solutions. Customers will be turning to these types of options to solve the gaps that are left by older ERP venders like Oracle, Microsoft, and SAP. There are no longer going to be ERP systems as a single solution or one size fits all.
5. Crisis of Skills and Resources
The year 2020 and after will be represented by a crisis of resources and skills the like we haven't seen since 2000. There will be a massive spike in demand to implement ERP software in a short time frame. This will cause immense strain on the resources of qualified personnel and consultants. Furthermore, the majority of consultants won't have the right amount of experience for the newer models of ERP software.
6. Change Management
Companies will have to prioritize their organizational change management to be able to manage all of these risks. If change management isn't put first and foremost, it may make the difference between failure and success. Change management has always been important for upgrades in digital software and transformation, but this is all the more critical now.
7. Increase in Failures
There will be more failures in ERP implementation than we've seen before, and a lot of it will be due to the failure of organizations to manage change. Jules Saunders, a business writer at PhD Kingdom and Next Coursework, explains to readers that "in other cases, the risks outlined above won't be properly mitigated. All of this will lead to an increase in digital transformation failures."
8. Revolution Against Major ERP Vendors
We will probably also see a big revolution from customers against the big vendors. Many of these have put pressure on clients to upgrade, and many aren't happy with this. All of that means that small ERP vendors will have the chance to win contracts as opposed to the main contenders.
We see that there will be a lot of change and turmoil in the ERP industry coming up. There are many challenges we'll see, but that also means big opportunities and the chance for success.
Michael Dehoyos, a content marketer and editor with Academic Brits, focuses on helping companies plan for the future. He researches the latest technologies and how companies can leverage these for their benefit. In his free time, he attends business seminars and research conventions.
https://erpnews.com/v2/wp-content/uploads/2019/12/Untitled-1.jpg
200
268
katie
https://erpnews.com/v2/wp-content/uploads/2018/10/[email protected]
katie
2019-12-13 08:24:15
2019-12-16 09:19:19
2020 Predictions for the ERP Software Industry