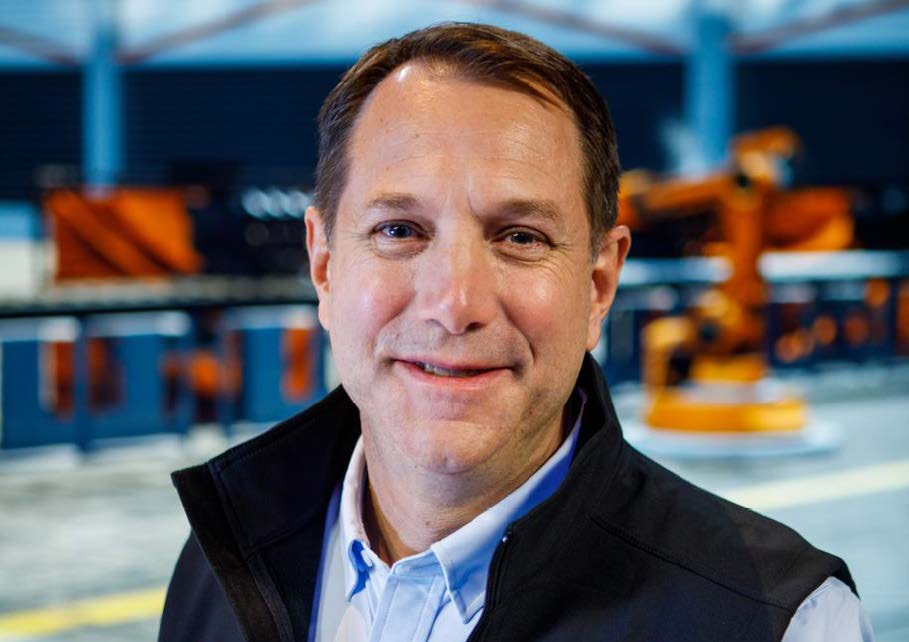 Most ERP providers are working on AI, machine learning, and other smart features to increase the functions of their ERP software. A smarter ERP system can be created that is much more efficient and less dependent on humans for storing and segregating the data it processes by using new-age technologies.

We have discussed the latest trends in ERP automation with Ed Allen, EVP and General Manager of Discrete Manufacturing Industries at Infor. He shared his valuable insights about how businesses can benefit from ERP Automation and new-age technologies such as AI, machine learning, and IoT.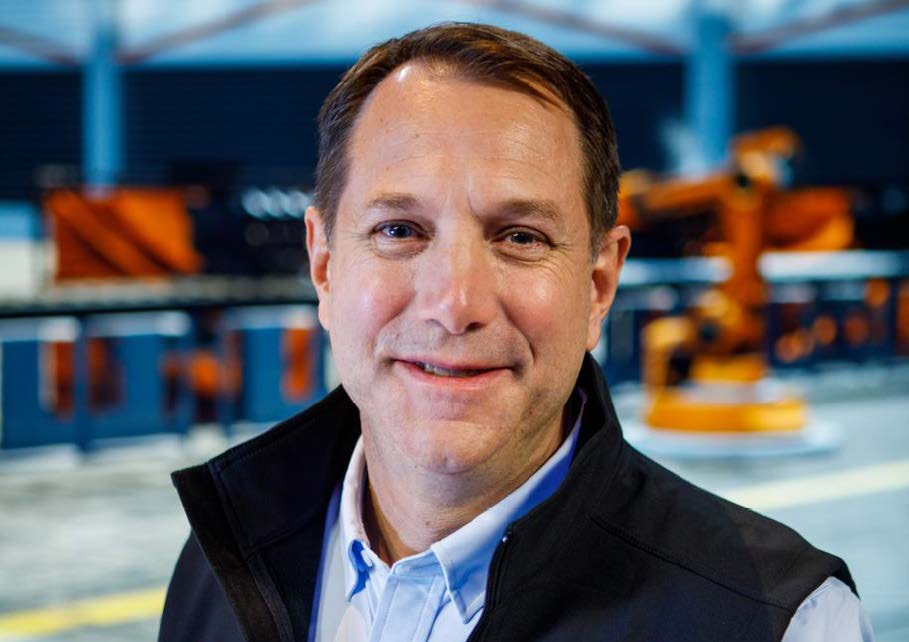 Could you tell ERP News readers about yourself and your role at Infor?
As the EVP and General Manager of Discrete Manufacturing Industries, I lead Infor's discrete manufacturing industries and teams, including industrial manufacturing, automotive, aerospace & defense, and high tech. I joined Infor in 2018 from IBM, where I spent several years as general manager of manufacturing industries, in North America. Before that I was at Oracle for 15 years, leading global manufacturing, automotive, aerospace & defense, and high-tech industry business units.
Initially, I started my career in the automotive industry in several operational leadership roles including, supply chain, IT, manufacturing, and operations. While spending time at Mazda and Ford launching new manufacturing operations, I also evaluated and launched packaged ERP systems at these new locations. Since that time I have been involved with ERP and more broadly enterprise systems throughout my career.
At Infor, we have a deep focus on developing software and services that help drive meaningful outcomes for customers in the industries we serve. We ensure we spend the majority of our time and efforts working with our customers to identify and anticipate industry-specific functional capabilities to help them derive technical competitive differentiation in their markets. We also work with Amazon Web Services (AWS) to embed the best available and emerging technologies including machine learning and industry 4.0 capabilities. In addition, we believe we are extending Infor's competitive advantage by helping customers accelerate time to value by embedding industry best practices in the industry's most efficient, most deployable platform. In the end, Infor wins when our customers win and we are working to disrupt the industry by offering industry-specific, multi-tenant cloud software, leveraging reliable, secure, and scalable AWS cloud platform, with robust industry expert services for implementation and ongoing operation with architecture that is easy to deploy and consume.
Automation in ERP offers the potential to improve the businesses' overall effectiveness and productivity. Could you explain the importance of using the correct platform for maximum efficacy?
First, let's define what we mean by 'Automation.'  Automation is any technology that enhances human productivity – which can include physical equipment such as robotics or IT technologies such as ERP and MES.
At Infor, we focus on IT-driven automation – this includes ERP, MES, AI/ML, and intelligent analytics. For example, Machine Learning learns how Finance approves invoices and expenses or how Goods-In receives products or how Design Engineers add new items to the system – automating up to 90% of the data entry and checking associated with these tasks. This significantly improves user productivity in all transactional-heavy processes.
Similarly, Artificial intelligence (AI) helps users make better decisions, more quickly. AI can use the data from sensors to predict when a machine is likely to fail, dispatching engineers with a worklist of the right parts to perform maintenance tasks and avoiding unplanned machine breakdown.
The right platform embeds these technologies right into the user experience as part of the ERP, so that every business process can benefit from increased automation and users have greater insights to make faster decisions.
What trends do you see in the adoption of automation by companies worldwide?
We find from our customers that most manufacturers have adopted some level of automation on a 'maturity curve' spanning 'pilot projects' to advanced use of automation. The majority are somewhere in the 'early adopter' phase, but we do see some very advanced uses of automation, particularly where companies are taking data from the production lines to drive new insights on product quality or driving yield and productivity improvements.
One of the challenges faced by customers is how to take advantage of AI/ML when perhaps these skills are not available in their business. Infor's approach is to define high-productivity use cases that we commonly see in manufacturers and make these available out of the box via our Infor OS platform. For example, customers who use AI to identify the line where production is drifting out of tolerance and identify the right economic time to intervene with machine maintenance. Another example is customers who use AI for pricing or to recommend additional products to sell, based on what customers have already ordered in the past.
What types of business insights can be gained from automation both on the shop floor and in the back office? And how can they be used?
On the shop floor, most frequent use cases involve preventative and predictive maintenance to optimize operations maintenance, maintain quality and avoid machine breakdown. For more advanced customers, this is achieved using sensor data from the equipment (vibration, pressure, temperature, etc) to recognize leading indicators for machine breakdown. Other business insights, particularly from connected equipment through MES, are the comparisons between performance at different lines in the same factory, or between factories to identify opportunities to improve overall equipment effectiveness (OEE).
However, this same sensor data can also be used for customers analyzing product quality deviations. If for example, customers observe that specific process variables (pressure, temperature, humidity) have an impact on yield, this information can be used to intervene during production – reducing quality defects and improving productivity.
In the back office, automation tends to focus on process efficiencies such as the ones I referred to earlier – auto-invoice completion, auto-field completion, etc. One customer, for example, builds its parts database by reaching out to grab specification data from supplier websites. This takes a lot of manual effort. Machine learning makes it possible to get this data automatically, saving time and improving quality with fewer mistakes.
Smart factories incorporate as much automation as possible. How can ERP systems help enable truly smart factories?
An ERP which is not industry-specific and does not closely support the modes of manufacturing such as single-piece flow or true repetitive manufacturing, will not provide the data framework for high-resolution information capture within that operating environment. As such, you might automate the capture of data but still not realize a digital twin whereby you can monitor and extrapolate to understand current and trending performance.
New and emerging technologies are impacting ERPs in many significant ways. What benefits do you think an ERP can derive from AI and machine learning?
At Infor, we are already seeing the power that comes from combining rich ERP data with AI and machine learning. If we consider five major business domains, customer, procurement, production, finance, and service we can achieve both quick wins and longer-term transformation. In the customer case, the quick wins might be better forecasting leveraging a longer and deeper history. In procurement it might be the vendor science example I gave earlier, ranking peers against each other with a wider operating context. In finance, it's enhanced automation in account payable processing, invoice approvals, and improving accuracy and speed in confirming period-end balances. The production domain goes hand in hand with the smarter factory, connecting engineering, planning, and production itself to optimize what to make with what, when, where, and how to make it ensuring customer satisfaction is prioritized but balanced with the appropriate financial and operational considerations. In the service arena, we're already deploying AI and machine learning to support service job creation, ensuring improvements in quoting accuracy and first-time fix even for environments with variable products and complex support arrangements.
Servitization is a trend businesses can no longer ignore if they aim for long-term growth. Do businesses need software for servitization?
While companies could adopt a servitization model without technology, we believe that a modern cloud-based ERP makes it much easier to manage the evolution to a service-centric model.
A shift to servitization requires:
 The ability to support a different commercial model.  This is not to be underestimated.   Pricing, selling, and margin analysis at a product level are straightforward for any ERP.   However, supporting different charging structures such as 'price for uptime' or 'achievement of service level agreements' demands much more from the ERP solution.
Performance data about the product in use in the field – this is where IIoT becomes important (Industrial Internet of Things).  A cloud platform makes it easier to capture external IoT, sensor, and context data to manage service operations effectively. Extending this with a closed loop back to engineering, production, and service ensures insights are quickly embraced and changes adopted to continuously improve customer satisfaction and profitability.
What Infor capabilities are available within its CloudSuite (ERP) solution? How are Infor customers automating their operations?
Infor OS is the 'Enterprise Application Platform' and is the foundational layer of all Infor ERP CloudSuites. Infor OS delivers three benefits; integration, user productivity, and automation.
Integration through open API's on a secure cloud platform provides the essentials for data acquisition, storage, and intelligence.
User productivity is driven by a combination of capabilities including active workflow, process intelligence to streamline business processes, and a user experience that brings in-context information to users at the point they need it to do their jobs. Productivity is also enhanced through Infor Coleman – a digital assistant that supports users in their day-to-day tasks.
Automation is provided via Artificial Intelligence and Machine learning embedded into the ERP and Supply Chain layers.
While Infor OS is a foundational component of every CloudSuite, Infor has also made the platform available to customers still operating their ERP 'on-premises' – bringing some of these advanced capabilities to customers who have yet to fully migrate to the cloud.
With intuitive automation capabilities, how do you think tomorrow's ERP systems would evolve?
Infor is already realizing the vision of next-generation ERP by providing a composable platform in a secure, multi-tenant cloud environment to transform our customer's operations from users "feeding the beast" to capturing the data essential to run the business to one where the data is increasingly captured automatically with wider operational context to allow those same users to make better decisions faster, utilizing information that goes beyond the traditional walls of the enterprise.
As AI/ML matures, we expect more intelligent insights to be provided throughout every business process from the shop floor to the top floor and out into the supply networks – bringing much greater anticipation of problem areas and faster speed of response.
What is your strategy as Infor to help your customers build a successful automation roadmap?
First, by leading the industry with our cloud-first, industry-specific solutions, we are able to deploy quickly with high levels of out-of-the-box capability which leads to quicker time to value in the pursuit of automation.
Secondly, our investment in Infor OS supports a composable application strategy, working with our customers to rapidly identify and adopt intelligence-driven use cases built using automation and AI/ML.
Finally, we continue to expand and grow a strong eco-system including technology and business transformation partners to continue to deliver more value and better outcomes for our customers.
About Ed Allen
Ed Allen serves as EVP & General Manager of Discrete Manufacturing Industries at Infor. Ed's team develops, sells, and supports products and delivers services Infor's customers focus on industry enterprise system modernization and industry-specific transformational solutions leveraging Infor's leadership in cloud and manufacturing industries. Ed's team leads specific focus in areas of industry 4.0, customer experience, finance modernization, and service transformation. Ed and his team have worked with industry leaders and leading industry partners to manage many transformational customer initiatives at global manufacturing companies, driving transformational and quantifiable performance-based outcomes.
Ed joined Infor in September 2018 after 2.5 years with IBM, where he was General Manager with operational and P&L responsibility for IBM's North American Manufacturing Industry Businesses. Prior to his tenure with IBM, Ed spent 16 years at Oracle, where he led Oracle's global manufacturing industry business units. Ed also has spent time in the manufacturing industry in global operational leadership positions in Supply Chain, IT, and Manufacturing at Ford and Mazda.
About Infor
Infor is a global leader in business cloud software specialized by industry. We develop complete solutions for our focus industries. Infor's mission-critical enterprise applications and services are designed to deliver sustainable operational advantages with security and faster time to value. Over 60,000 organizations in more than 175 countries rely on Infor's 17,000 employees to help achieve their business goals. As a Koch company, our financial strength, ownership structure, and long-term view empower us to foster enduring, mutually beneficial relationships with our customers. Visit www.infor.com.
https://erpnews.com/v2/wp-content/uploads/2022/12/ERPNEWS_33_infor.jpg
642
909
Pinar
https://erpnews.com/v2/wp-content/uploads/2018/10/[email protected]
Pinar
2022-12-06 10:52:48
2022-12-06 10:52:48
The Vision of Next-Generation ERP