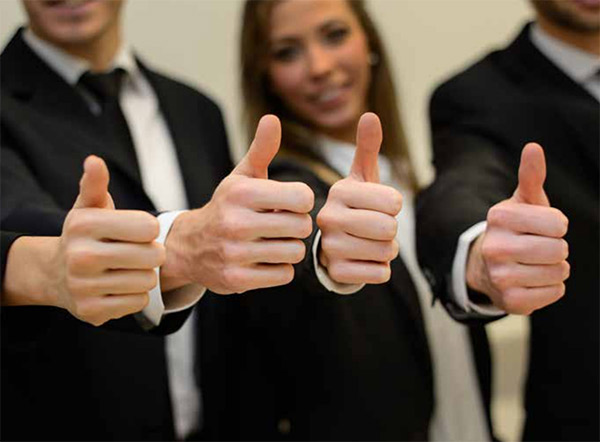 Would you introduce Target Integration to our readers? How long have you been serving the ERP and CRM industry?
At Target Integration, we believe that choosing the right business management software should be an easy task. We empower business owners & managers by providing business management solutions tailored to your needs, and ongoing support throughout your journey with us.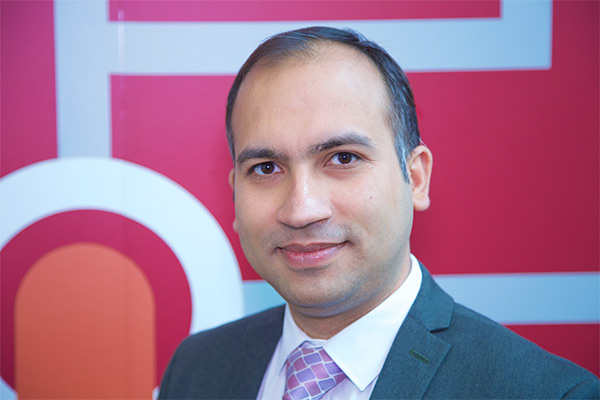 Target Integration started in 2008 and the idea was to provide 'value-based business process management systems' –  to customers.  Its value initially back in the old days came from the 'open-source' system. Then, you know, throughout the session and everything else we went into the saas market delivering ERP & CRM solutions. At present we are partnered with many good players in the market like Zoho, Odoo, CloudYogi, Microsoft, VTiger, SAP, SagePay, etc.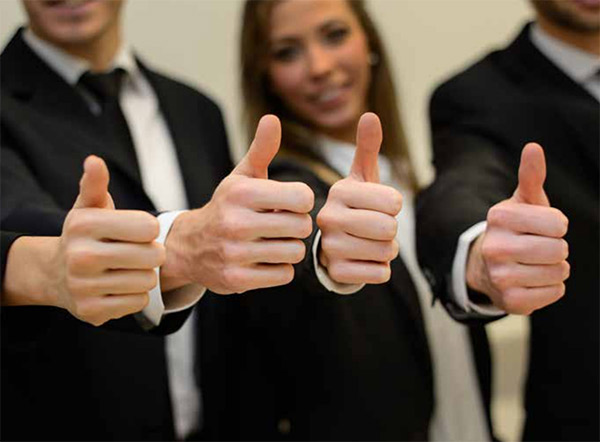 In which countries does Target Integration play an active role in the ERP and CRM industry?
Target Integration has helped several organizations to implement ERP & CRM software and websites to improve productivity and their market presence. Our client base spans in various regions globally, such as Asia, Europe, and America(US), UAE & Africa in providing web-based and cloud-based business software to customer support.
Target Integration is actively developing websites and software for the Indian and Irish markets; the company was registered in 2008 to provide the same high quality and efficient service to the UK and Ireland.
What are your predictions about the future of ERP? What will change in 5 years?
My prediction is – Increase in Personalised Services! More Automation! Intelligent Integration!
An indefinite rise in external API connectivity and third-party collaboration to manage multiple operations within SMEs and large organizations. The future of ERP involves more analytics for informed decision making to create effective plans.
Wearable Technology will also come along as the market is rising for Smart Devices like a Smartwatch, Google Home Assistance, and Artificial Intelligence. It will eliminate the bottleneck of manual processes in all processes, making a room full of opportunities to utilize cloud technology for ease of Business. Henceforth, saving time and replacing the physical work processes to go 'Remote & Live'!
In 5 years, we can see all the above happening. Bringing innovative edge for an integrated solution. The ERP market will stake higher by bringing all these "Digital Transformations". The ERP vendors will come up with more creative and customized solutions for their customers, who are becoming more advanced and informed in their daily needs.
The CRM industry is the area with the largest share in the software industry. How does Target Integration stand apart from its competitors?
It's our team! We have a very strong team who are experts in their business areas. Who are experts on CRM products we deliver! They bring in the best experience of implementing CRM systems – at different verticals and locations and business types – into a customer-centric approach.
Our experience makes sure that our customers are on the right track! And don't fall into the same traps – that we fell into the past. And that means, when they work with us, they get us moved through one method of implementation – around the CRM systems.
We look at 'business needs' rather than 'technology' and that's what differentiates us compared to other competitors. We look at the 'needs' of the business & review them, we come up with a plan to implement them in the system, and we bring in the experience of integrating multiple products into 'one fully-fledged system'.
And that's a key to our implementation with the CRM where we stand out most.
Why is Target Integration the right choice? How do you support your customers during the digital transformation process?
Reply: It's our approach and processes which we have set up in our experience of working with the 35+ industries across the globe. It's when the CRM is constant and, when the product is constant, for the implementation, the only thing which differentiates – is the experience and, the exposure that you can build in – for the customers to relate more about and, to make it simpler for the customers – so that without impacting their daily business – they can easily implement the CRM systems.
We perform a series of steps to make the Digital Transformation journey easy for our customers. While implementing the product, it's very important as a service provider – that you bring both the parties on the same page! In that case, making things superbly easy and amazingly simple, for the customer – to understand – is our job and whenever we see that; we are going more technical or difficult for our customer; we try to cut down that into multiple pieces and try to make it superbly simple for that customer so he can follow our easy steps – similar to baby steps! And can reach the cliff of great implementation.
What will be the important trends in the ERP and CRM industry in 2020? Do you think you can meet your customers' expectations when you consider 2020 ERP trends? Are you ready for the trends of 2020?
It will be an all-in-one-service package. Starting from leads to accounting, project management, and much more. Target Integration – helps you in customization, automation, collaboration, security at all levels, and third party integration of ERP & CRM products which will be essential in 2020 too.
Yes, we meet our customer's expectations as we take in maturity inputs from the customers. So our process, along with our team, becomes the most vital thing!
Target Integration as a team -bring in to our customers – where our mindsets are not towards – what we want to sell? But upon – what the other person – that is the customer wants to say and get? I think this philosophy works most in terms of when you are offering to customers. I think there we see, we can get up in 2020 and years after!
We are trying to improve ourselves with every passing moment – where we take a lot of feedback from our customers – after each implementation. Understand! Which part they liked the most in our service and offerings to them. And we also welcome their suggestions – where we need to improve! And how easy we can make it for the customer to understand.
In today's competition & market, the biggest concern is the difference between – how a customer thinks from his business objective and how a product is being developed. So, I am confident enough to say that we are ready to take on new challenges and trends in 2020.
Could you tell us about the future plans and targets of Target Integration?
The plan is to capture more geographical enrichment and geographical reach as a Saas Vendor. So, we will be adding more cities with the physical base. All to serve the customer's requirements. Alongside the development of CRM/ ERP software, educating customers too.
While we are extending in India, and it is a very important and significant market growth for us. In 2020, we will look at other markets such as the US and Australia, which are a very mature market. And we will look at penetrating them by opening the offices around.
We have a strong & experienced team in India (Gurugram, Mumbai & Bangalore), Ireland(Dublin), UK(Birmingham) & US. Their experience can deliver a no. of CRM/ ERP implementations for our customers in 2020 across the globe. And that's where our focus would be!
https://erpnews.com/v2/wp-content/uploads/2020/06/Target-Integration-1.jpg
442
600
katie
https://erpnews.com/v2/wp-content/uploads/2018/10/[email protected]
katie
2020-06-04 09:09:55
2020-06-04 09:09:56
Interview with Rohit Thakral