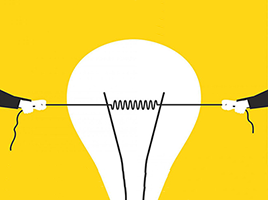 IT leaders discuss their ERP platform environments and why it's often a struggle to manage the high cost of maintaining these systems.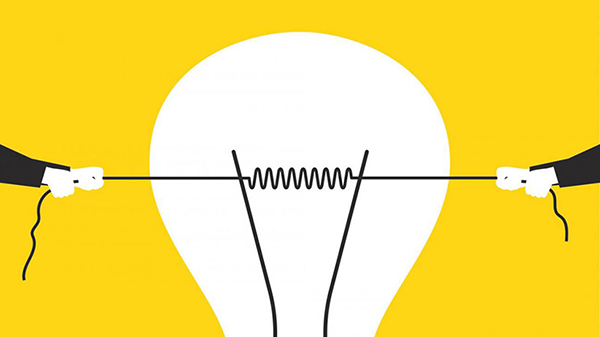 For many organisations – particularly those that aren't flush with money to spend on IT – finding ways to reduce the cost of managing core enterprise resource planning (ERP) systems is more important than ever.
This is particularly vital at a time when businesses are under pressure in a highly competitive global marketplace to create new, innovative offerings that meet the needs of service hungry consumers.
IT leaders gathered in Sydney recently for a roundtable, sponsored by Rimini Street, to discuss their ERP platform environments and future roadmaps. One thing is clear: it's a struggle at times to manage the high cost of maintaining their core ERP systems and a new approach is needed.
"It is hard to find an industry that's not under pressure to free up time and money to innovate and this is a really good time to sweat existing SAP and Oracle assets," says Andrew Powell, managing director, APAC and Middle East at Rimini Street.
"Leveraging third party maintenance providers will significantly lower the cost of ownership of these applications and therefore free up operational expenditure to fund innovation around the edges," he says.
"CIOs who demonstrate their strategic value to the business by both saving money and identifying opportunities to innovate will be the success stories of the next decade."
One attendee, a senior IT and business executive from the university sector, comments that the biggest issue is there is no perceived value in keeping maintenance going because there is no added service.
"They [ERP vendors] don't demonstrate what's in the patches and upgrades as readily as they should," the attendee says. "You've got to look at the total cost of ownership, which is something a lot of IT people forget about. Over five years, it essentially doubles the actual cost so you have to consider benefits coming back in the longer term."
BOC Limited uses the SAP suite of applications running on an Oracle database across its Australia and New Zealand operations.
BOC Limited's head of information services, Jason O'Brien, says the organisation is continually being challenged to find ways to alter the resource allocation away from the service/maintenance component and focus more on activities that support a drive towards improving the customer experience.
Sharmila Tsourdalakis, CIO at The GPT Group, says her organisation has a clear roadmap for its systems to drive productivity, efficiency and add value across the business.
"We have taken active steps in recent years to manage the cost of our portfolio with our technology partners which has yielded positive results. A key consideration is identifying variable versus fixed costs and ensuring greater customer control over this," Tsourdalakis says.
Still, some attendees say that they feel somewhat locked into their contracts. One attendee from a large manufacturer says as revenues from new licences have dropped, big ERP suppliers have pushed customers very hard to upgrade their support agreements.
"Licence support is the biggest robbery in the IT industry – no software vendor has even been able to justify their support costs," he says.
"The moment the customer signs the contract, they are locked in for five to ten years and the software vendors know that the cost of replacement will be so prohibitive that the customer will tolerate any amount of poor service, high cost and inferior functionality just to stay supported."
The investment horizon for an ERP solution is so significant that it's almost inevitable that there is a sense of lock in, says BOC Limited's O'Brien.
"We have found that focusing on activities that provide a win/win to both organisations is the best way to ensure the relationship drives value," he says.
Another attendee from a financial services organisation says the company recently agreed to increase its ERP application footprint considerably.
"I suspect this will improve our ability to get better terms across the board, however this remains to be seen and due to the size of our deployment, it will be costly to change to another provider," he says.
The GPT Group's Tsourdalakis adds that as a customer, you need to demand strong relationships with ERP, software and technology partners. While there may be a stronger customer focus at the earlier period during the sale, it is critical to ensure the right ongoing relationship is in place, Tsourdalakis says.
"It is a two-way street for customers and suppliers to establish a strong and healthy relationship where issues can be raised, services benchmarked and opportunities explored with strategic outcomes for the customer.
"This often depends on having the right account managers to get the right results and connecting with the global leaders across these partners. The technology landscape is constantly changing and there are always options to ensure they are not locked in with a particular partner. In my mind, this is all about the value proposition of a partnership – you need to have a constant focus on ensuring contract terms to give you flexibility," she says.
An unnatural push to the cloud
Attendees discussed whether or not the likes of Oracle and SAP are unnaturally pushing their customers in certain directions; Oracle to the cloud and SAP to its HANA database and ultimately S/4HANA.
"In my opinion, Oracle and SAP are reacting to new market dynamics. Traditional software licence sales are levelling or in decline," says Rimini Street's Powell.
"There's also a proliferation of nimble, cheaper competitors for BI, mobile, HR, e-commerce and database technology, for example," he says.
"To defend their market dominance, it could be argued that SAP and Oracle are pushing their own proprietary appliances and databases (i.e. Oracle Exadata or SAP HANA) to secure greater customer lock-in or 'stickiness' as well as push towards cloud offerings."
"Again, this will drive customer 'lock-in' and produce annuity revenue streams that are highly valued by Wall Street. We call this concept, 'mandatory evolution', the path that vendors dictate you follow," he says.
One attendee agrees ERP vendors are pushing customers in certain directions only to create new revenue. He says that in other countries around the world, cloud is a 'non-issue.'
"Therefore, the user experience that the vendors create in a small, isolated market will help them get traction in other parts of the world; they are pushing customers in Australia because they can. Each customer should decide what's in their best interest – in our case it was best for us to migrate to a cloud platform," he says.
A hybrid landscape
Many organisations are moving towards a 'hybrid' infrastructure landscape where there's a mix of on premise systems of record solutions and other 'point solution' apps that serve specific needs.
Rimini Street's Powell says hybrid application landscapes will be in place for at least the next decade if not longer. Full functionality of the cloud is still unproven and likely many years down the road, he says.
"Many existing, robust on premise applications are still meeting the organisation's mission-critical needs and therefore there is no compelling reason to change. Is there any SaaS ERP that can replace the complexity and depth of functionality of SAP ECC6 or Oracle EBS for example?" he asks.
"These 'systems of record' are complimented by specialist point solutions which might be cloud-based or not. Unless you are a small and very simple business, it is unlikely you can meet all of your application needs via cloud solutions. There are also commercial issues with cloud-based applications. Why rent an application you already own?"
BOC Limited's O'Brien said in the past, the company has previously looked for an ERP solution to deliver any new functionality requirements.
"However, over the last few years that has changed so our 'system of record' is SAP. But when we are looking at solutions that directly impact or support the 'customer experience' we tend to look at best of breed solutions to address gaps in the ecosystem," he says.
One attendee adds that a hybrid model is essential in large organisations with a plethora of applications. He says that papers by Gartner on "biomodal IT" identify the need to maintain legacy systems while embracing new and nimble technologies to remain competitive.
"These studies clearly show a need for hybrid solutions for the foreseeable future," he says. "I expect transformation effort, integrated costs and a lack of cloud-ready applications are some of the major inhibitors to moving to a "cloud-only" organisation."
https://erpnews.com/v2/wp-content/uploads/2016/08/drive-innovation-268x200-1.png
200
268
webmaster
https://erpnews.com/v2/wp-content/uploads/2018/10/[email protected]
webmaster
2016-08-29 00:00:00
2018-11-14 14:13:56
Seizing control of ERP costs to drive innovation