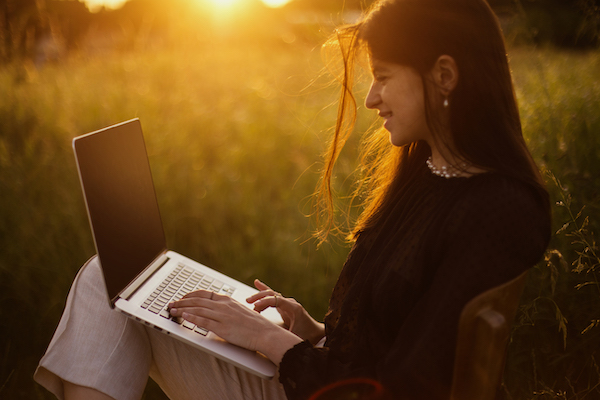 Remote working with ERP has been on the rise since the coronavirus pandemic hit the world. Every industry is reeling under immense pressure. The stock market has crashed, the hospitals are full, and millions of people have lost their jobs. The job market looks scary and will remain so until an effective and safe vaccine comes to the market. Companies are trying to recover significant losses that they have made during the pandemic. And the most efficient way to do that is by implementing a business management software that allows employees to work remotely. ERP software has created a dent across industries by automating tasks and increasing productivity. Today, they are also allowing employees to work safely from the comfort of their homes.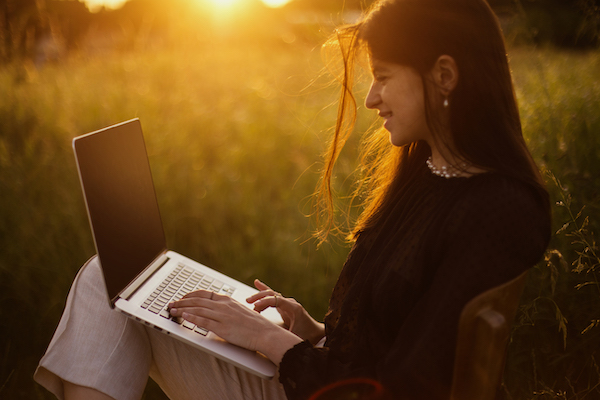 This article will focus on how remote working with ERP will help companies across all industries to continue their operations without any problems.
Challenges associated with remote working with ERP
1. Employee productivity is falling.
ERPs allow companies to destroy information silos that don't allow critical business information to flow from one department to another. With ERPs, all the teams are coming on the same track and are working as a united force. But the pandemic has brought a new disruption. Since employees are working from their homes, it isn't easy to judge their professionalism. Managers have no real-time evidence of what their team members are doing in real-time. Also, employees find it difficult to ask for critical information now and then while they aren't present in the office. Many companies are complaining of falling productivity due to these reasons.
2. Social distancing has become exhausting.
During the few initial months, most employees were happily following social distancing norms. It was a new experience, and they were enjoying working while being close to their family members. But after a few months, it became an exhausting experience. There were reports from various places where people complained about boredom, dizziness, and anxiety. Psychologists say that we face such problems because, as humans, we are social creatures who detest staying alone. Business management software allows consultants to interact virtually with clients, but such interaction isn't as effective as a one-to-one meeting.
3. Face-to-face supervision isn't happening
Before remote working became the norm, business meetings, client meetings, and brainstorming would happen face-to-face. But the pandemic changed it all. Business management software such as ERP has helped to a great extent. It has allowed teams to interact virtually through different software such as the following:
a. Skype
b. Google meet
c. Zoom
Remote working with ERP is comfortable because it integrates with virtual conference apps conveniently and gives a no-lag experience. But as we know it, nothing is as good as a face-to-face meeting.
How will remote working with ERP help you?
Today, we are living in a tech-savvy world. No company can continue doing business without using top-notch business management software, like ERP and CRM.
Let's see the benefits of remote working with ERP:
1. Remote working with ERP allows businesses to store and update information.
Remote working with ERP allows employees to store information on-the-go. You no longer have to wait to reach the office to upload or update new information because you can do that from the client's place itself. Employees can ask for critical documents from their managers remotely. They don't have to carry essential documents with them everywhere.
2. Remote working with ERP allows managers to monitor their employees conveniently.
Managers need to monitor what their direct reports are doing continually. But it becomes challenging to track their tasks while working remotely. Business management software like ERP allows managers to get a detailed analysis of what the team is doing. It also provides real-time metrics that give a 360-degree outlook of a particular employee. You can also create and implement an up-gradation/correction plan for employees who require hand holding.
3. Remote working with ERP allows you to keep costs low.
There are many ways of lowering your expenses. One of them is cutting your operational costs. Since many companies, especially small and medium-sized ones, run on shoe-string budgets, they must keep operating costs as low as possible. Business management software such as ERP will allow you to eliminate redundant time-consuming tasks, improve performance metrics, and do expense management. These three factors play a significant role in keeping your expenses in check.
4. Remote working with ERP help build better relations with clients.
Research indicates that it's five times more expensive to acquire new customers than retain existing ones. ERP systems play a significant role in keeping clients. They integrate with Customer Relationship Management (CRM) software to form robust and long-lasting relationships with customers. You can also track the sales funnel, calculate the overall customer value, and understand their purchasing patterns and motivations.
Conclusion
Remote working will only increase in the coming times. Companies worldwide have announced that they have plans to make remote working a regular part of the employee-employer contract. Business management software such as ERP and CRM systems will play a significant role over here because they have the power to automate all business processes, manage employees remotely, and provide a dynamic platform for customers.
https://erpnews.com/v2/wp-content/uploads/2021/02/freelance-and-remote-work-outdoors-XV8KQR6.jpg
400
600
katie
https://erpnews.com/v2/wp-content/uploads/2018/10/[email protected]
katie
2021-02-16 12:29:13
2021-02-25 10:21:36
Remote Working with ERP