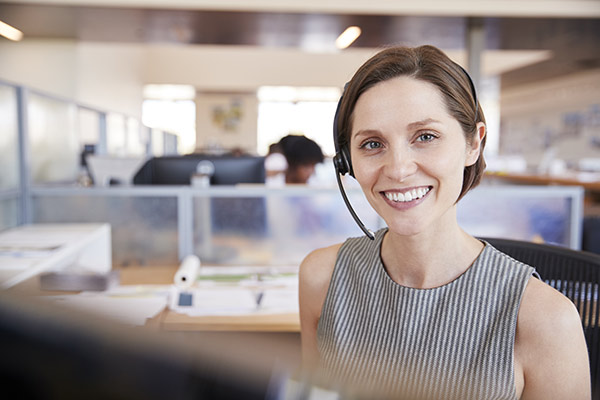 SAP announced that it has made improvements to the new generation of support concept and that these improvements have Machine Learning and Artificial Intelligence features. Here are the details;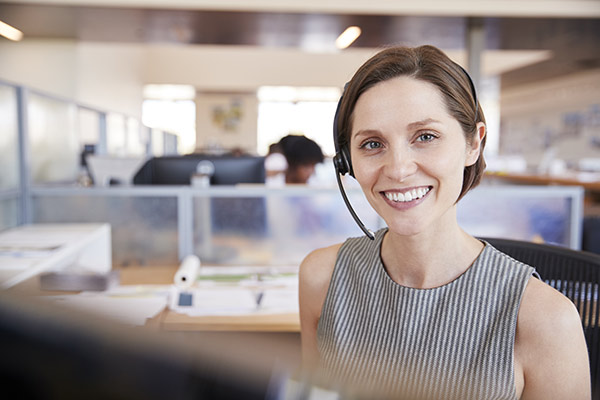 SAP SE  announced enhancements to its Next-Generation Support concept. These include developments to AI-driven features such as incident solution matching and real-time support resources like the Schedule an Expert and Expert Chat services.
Through the integration of machine learning and artificial intelligence (AI), these intelligent tools are helping to automate the customer support experience and deliver targeted results in a shorter amount of time.
"The overall mission of the Next-Generation Support approach from SAP is to minimize the effort and time required by SAP customers, while maximizing their business outcomes," said Andreas Heckmann, global senior vice president and head of customer success services, SAP Digital Business Services, SAP. "The Intelligent Enterprise requires speed and precision, and the continued integration of machine learning and AI into the Next-Generation Support concept has enabled us to provide just that. These intelligent technologies enable our support tools and support specialists to learn from the past and deliver accurate solutions for inquiries in real time as well as customized, proactive recommendations before an incident shows up."
In an effort to raise the bar in customer support, SAP Digital Business Services continues to leverage machine learning and AI to optimize its real-time support experience for customers and its built-in support features:
Incident solution matching: Through the recent addition of incident solution matching to SAP ONE Support Launchpad, SAP customers get customized recommendations ranked according to semantic relevance. This new tool leverages natural language processing to analyze an incident as the user types information about the incident into the form and provides relevant information from the SAP Knowledge Base Article service and the SAP Notes service. SAP Digital Business Services plans further integration of machine learning and AI, saving SAP customers time and helping them be more cost-efficient.
Built-in support: SAP continues to build support into its products. Already part of SAP S/4HANA Cloud, built-in support is now available for SAP Integrated Business Planning, a solution to enable the intelligent enterprise by making planning easier, faster and In a continued effort to optimize the customer support experience, the built-in support concept moves support into the product, increases personalization and fosters collaboration among experts.
"The SAP CoPilot digital assistant, with its built-in support, provides customers of the SAP Integrated Business Planning solution quick access to SAP from within the application to get support and share their ideas to improve our product further. Built-in support also helps SAP provide efficient support as context information about the app and the actual system is automatically shared through customer incident information," says Franz Hero, senior vice president and head of development, Transportation and Logistics Application Innovation, SAP.
The direction for product support is clear. Integrated into SAP CoPilot, conversational AI makes it possible for customers to converse with the system, while the digital assistant uses the system context and other data to provide fast answers for customers' technical questions. In the future, some questions won't even have to be asked, with the digital assistant in the application giving customers all the support and information they need to avoid potential problems.
With the live support services Expert Chat and Schedule an Expert, the customer experience is being continuously improved as those tools are extended to additional solutions, enabling customers to get in touch directly with a support expert from SAP. With machine learning and AI working in the background, support specialists are equipped with the information necessary to provide targeted recommendations in live sessions:
Schedule an Expert: SAP customers can now schedule a 30-minute Skype session with an SAP expert. This new live channel is already available for over 50 SAP solutions and was recently made available for customers' open incidents. In 2018, SAP customers using Schedule an Expert reduced their interactions for incidents by up to 52 percent, which freed up considerable time for customers and engineers to deal with other important tasks.
Expert Chat: SAP customers can open a live chat for incidents and start a conversation with the same SAP expert who works on traditional incidents. Currently, 20 percent of the incoming incident volume represents customers using Expert Chat to get answers to their technical questions.
A wide range of self-service options complements these services, giving customers a way to find answers quickly themselves.
In recognition of these advances, Next-Generation Support was awarded the 2018 Technology Services Industry Association's (TSIA) STAR award for Best Practices in Support Services. It was also named to the Association of Support Professionals' annual list of the Top Ten Best Support Web sites. In addition, the online support section of SAP.com was awarded first place for usability in the annual review of siteIQ eBusiness Index.
Get 2019 ERP Pricing: 45 different ERP systems profiled including Epicor, Microsoft, SAP and more. Click to download your free guide.
https://erpnews.com/v2/wp-content/uploads/2019/04/Machine-Learning.jpg
400
600
katie
https://erpnews.com/v2/wp-content/uploads/2018/10/[email protected]
katie
2019-04-15 11:15:26
2019-04-15 11:15:26
SAP Uses Machine Learning and AI to Improve Customer Experience