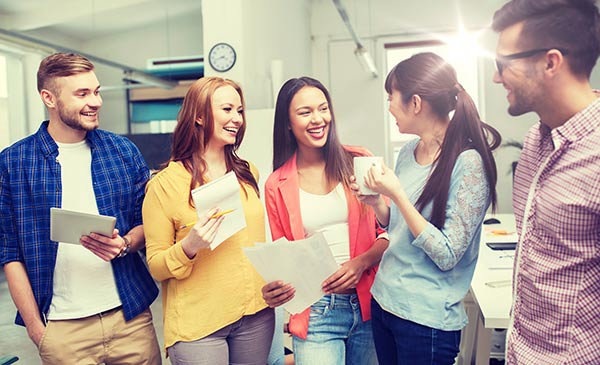 Every organization wants a better Customer Experience (CX). Today's competition is depend on CX, but how you can get that? Here is the Oracle's answer;
Every small-to-medium business (SMB) can gain a competitive advantage by focusing on one area: building a better customer experience (CX). Whether you're a rapidly growing company or an established midsize player, today's customers demand more. Every interaction—from customer service to social media engagements—reinforces their perception of your brand.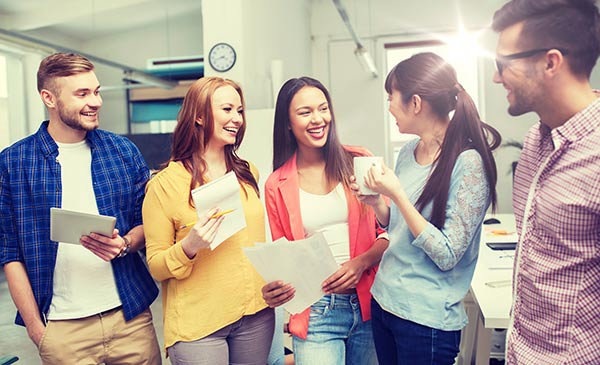 On digital platforms, companies are increasingly leveraging data to personalize these experiences to each customer's needs and interests. Accuracy and customization are an essential part of the customer experience, and this precision can been seen in social media engagement, tracked behaviors, targeted ads, and personalized service. Customer engagement has been turned into a data-driven science.
Yet many SMBs struggle with the reality that the perfect service interaction can be disrupted if departments are not aligned. For example, what happens if your marketing and advertising teams put out a promotion that's not aligned? What impact does that have on the customer relationship when your audience experiences this type of inconsistency?
All digital professionals would agree that no one wants to deliver a bad customer experience. But even with so much effort being pushed into service, commerce, and marketing applications, things can still go wrong.
Based on our experience working with thousands of organizations worldwide, it's clear that even growing companies that already deliver a reasonably good customer experience (CX) are still looking for new ways to transform their service and marketing experience into one that's more memorable to customers, builds loyalty, and drives revenue.
Unfortunately, not all businesses are there yet. Most suffer from a common disconnect between lines of business that frustrate customers to the point where they turn to a competitor for the same product or service. On an hourly basis, consumers are being tracked, monitored, and targeted by advertisements, advertorials, videos, and other content. It's clear to them how much companies know about them. The media has shed enormous light on how much targeting and segmentation take place across everything from appliance purchases to voting. But when these same consumers move from the "service step" to a different touch point, they also realize that information is siloed and uncoordinated.
Take for example a customer who calls into a service department about a problem with a "connected" Internet of Things (IoT) product they recently purchased. The customer takes the time out of their busy schedule to explain the problem to the service department. The service department can access additional information about the product and ascertain that a service call will be necessary. Frustrated, the customer selects an appointment time and date and hopes that once there, the technician will resolve the problem. In the days prior to the appointment, the customer continued to receive marketing messages about the product and other complimentary products as if nothing was wrong. In an age of micro-moment targeting, why wouldn't the customer receive a communication acknowledging the situation, assuring him that the company will resolve his problem? It's what customers expect today.
Is that your current situation? If so, consider how you can make CX part of your overall brand strategy.
In order to deliver on the customer experience people both expect and deserve:
1. Connect Everything: Customers don't care about your technology systems or how they work. They just expect that when they call a business, the information they've provided online, in person, via chat, or on another telephone call, will be available to further refine their experience with your company. Demonstrating understanding in one area, such as marketing, without connecting that understanding to commerce or service, will only lead to customer frustration.
2. Set Standards: In an age of micro-moment personalization, you should have rules in place to ensure that customers with ongoing service issues receive relevant communications that acknowledge their current situation.
3. Have the Right Conversations: There is nothing more frustrating than calling into a company for help, only to have to repeat yourself over and over again. What's worse is, to be on the receiving end of communications that clearly demonstrate the left hand doesn't know what the right hand is doing.
4. Make CX Part of Everyone's Job: Too often, organizations get fixated on the service department as being the front line when it comes to the customer experience. But in the age of digital, each customer touch point—including marketing, loyalty, commerce, and the respective lines of business—should coordinate their piece of the customer experience to ensure maximum customer satisfaction.
5. Search for and Fix the Areas Where Customers Are Most Frustrated: Early quick wins are important to keep the momentum going. Focus the efforts of your unique business strengths on areas that will have the most impact on the customer experience (CX).
Make sure your growing company is known as a brand with a great customer experience, rather than a poor one. As a small-to-medium business, investing in your customer experience can help you achieve significant results. Set clear goals, measure your efforts, and remember that a winning CX is an end-to-end component of your larger efforts.
ERP Pricing: Get 2019 pricing on 45 different ERP systems. Click to download your free guide.
https://erpnews.com/v2/wp-content/uploads/2019/03/Customer-Experience-600.jpg
365
600
katie
https://erpnews.com/v2/wp-content/uploads/2018/10/[email protected]
katie
2019-03-05 12:10:18
2019-03-05 12:10:18
Oracle: How to Create a Customer Experience Your Buyers Will Love