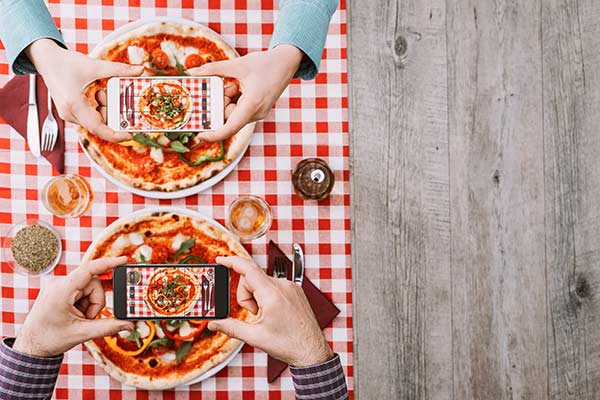 Recent research on food and beverage leaders says a large percentage of restaurants use current mobile technology, but only 48% feel ready for future innovations.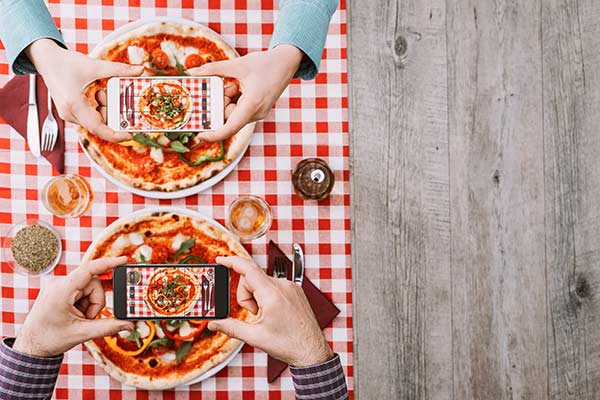 A recent survey of food and beverage leaders highlights that while a large percentage feel confident in their restaurant's current use of mobile technology, only 48 percent feel prepared to capitalize on future innovations. Sixty-two percent of respondents expressed doubts over their ability to keep up with the speed of mobile technology changes. And more than half (59 percent) agreed that their company faces the threat of disruption from their more mobile-enabled competitors.
"The rise of mobile ordering and on-demand food delivery services are completely changing the restaurant and guest experience," said Simon de Montfort Walker, senior vice president and general manager for Oracle Food and Beverage. "In order to remain relevant to a rapidly evolving audience, restaurants must act quickly to modernize their mobile strategy and offerings. Today, the experience a customer has ordering online or from a kiosk can be just as essential as if they were ordering in the store."
The study findings point to a clear and urgent need for restaurants to embrace the right mobile and back-end technology to drive higher ticket value, turn tables faster and enable more cross and upsell. In addition, the findings highlight the need to embrace mobile technology to avoid being outpaced by the competition, help cut labor costs and improve the guest experience—all critical components to revenue growth.
Improving Loyalty and the Dining Experience
Today's foodies want choices. In addition to great food, what drives their loyalty is easy ordering and delivery, fast, seamless payments, and a personalized experience.
86 percent of operators say branded mobile apps increase their speed of service and therefore revenue
93 percent believe their guest-facing apps enhance the guest experience, promote loyalty and drive repeat business
Cutting Costs, Saving Time Equals Increased Revenues
Restaurants are investing in mobile technology to cut costs and save time in areas such as hiring less serving staff but more runners, keeping a close eye on stock levels to avoid over-ordering and waste, and the ability to quickly change the menu and offer specials when there is an over-stock of inventory.
84 percent of food and beverage executives believe the adoption of guest-facing apps drives down labor costs
96 percent agree, with 40 percent strongly agreeing, that expanded mobile inventory management will drive time and money savings
Perceived Future Benefits of Mobile Technology
Restaurants are already using mobile devices for table reservations, taking orders, and processing payments, but what value do restaurateurs believe will come from future mobile innovations?
82 percent believe partnerships with third-party delivery services like Uber Eats and GrubHub will help grow their business
89 percent believe check averages will increase thanks to in-app recommendations
95 percent believe the guest experience and customer loyalty will continue to improve
The Road Ahead
While most organizations rated themselves as highly able to meet new consumer demands, an undercurrent of anxiety about the future was also apparent with only 48 percent of respondents reporting that they have the tools they need to meet the mobile demands of tomorrow. The mobility study findings show a clear path for restaurateurs including applying mobile innovation to broader areas such as inventory efficiency, getting new customers in the door, serving them more efficiently, and keeping them coming back.
Methodology
For this survey, Oracle queried 279 leaders in the food and beverage industry who use mobile technology in their organizations during the summer of 2018. 45 percent of those surveyed were from full-service restaurants, 24 percent from fast casual and 23 percent from quick service. Seventy-one percent of respondents are director level or higher, with 45 percent hailing from companies that generate more than $500M in annual revenue.
https://erpnews.com/v2/wp-content/uploads/2019/04/restaurants.jpg
400
600
katie
https://erpnews.com/v2/wp-content/uploads/2018/10/[email protected]
katie
2019-04-24 06:00:22
2019-04-23 19:50:00
Research Says That 62 percent of Restaurants Feel Unprepared for a Mobile Future